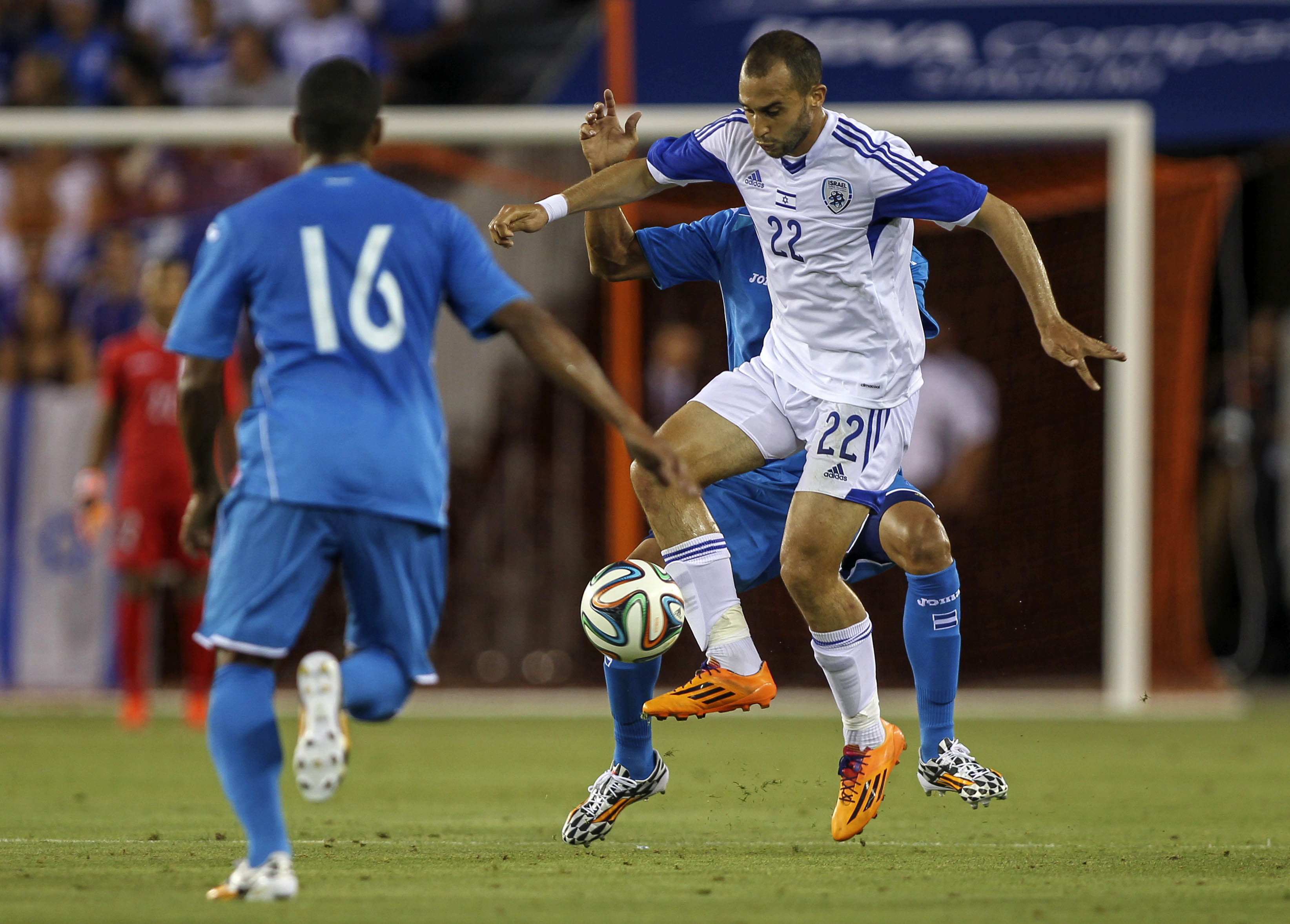 HARRISON, N.J. — While the New York Red Bulls' newcomers might be relatively unknown commodities to most observers in MLS, the club believes they are just what is needed to round out the roster and make a serious run at that ever-elusive MLS Cup.
The Red Bulls formally introduced their latest additions on Tuesday afternoon, presenting striker Omer Damari and midfielder Daniel Royer at a press conference at Red Bull Arena. Damari and Royer were signed over from Europe last week before the end of the summer transfer window, and both are being counted on to raise the level of a Red Bulls' squad that is already amongst the best in the Eastern Conference.
"With Omer and Danny, we're getting two players who we know are very talented, who fit the way we play, who I think will fit into the mentality of who we are as a group," said Red Bulls head coach Jesse Marsch. "We're really excited about both of them being here with the group. They've trained once with the first team, and I thought they looked seamless within the group. They fit in, they were combining with guys like Bradley (Wright-Phillips) and Sacha (Kljestan), and already it seemed like those guys had known each other for years.
"We're all really excited about the possibilities."
The Red Bulls might be salivating at the prospects of how good they can be with Damari and Royer on the field at their best, but both players face the challenge of having to adapt to a new league and country rather quickly. Only three months remain in the MLS season before the playoffs begin, and there is a long documented history of midseason signings from abroad coming over and struggling initially.
For the 27-year-old Damari, the task of proving his worth in such a short span seems rather large. Damari was signed as a Designated Player, but is on loan from sister club RB Leipzig in Germany only until the end of the season. That gives the Israeli just a small window to state his case, something he is craving to do despite admittedly not being all that familiar with MLS.
"I didn't know a lot about it, this league, before I came" said Damari, who has made 20 appearances and scored nine goals for his country since 2010. "I know there's a lot of good players coming to play here, and it's a good opportunity to play here. I want to score goals again and be a big name in the USA."
What Marsch and the club are counting on is Damari's familiarity with their system. He has suited up for RB Leipzig and Red Bull Salzburg in Austria previously, two teams that are also owned by Red Bull and that play similar styles to the high-pressing one the Red Bulls have adopted since 2015.
That year was also when Marsch and New York Red Bulls sporting director Ali Curtis first became familiar with Damari. They saw him play for RB Leipzig during an offseason trip to Qatar, and kept track of him before determining that he would be a good fit at the club this summer.
Now their plans are for Damari to help shoulder the burden up top, likely as a second forward in a formational change from the 4-2-3-1 setup that has seen Wright-Phillips do the bulk of the scoring for the past year-and-a-half.
"One of the main things about bringing Omer in here was that we just felt that we were relying on Brad so much and too much," Marsch told SBI. "He needed support, so it's good to have Omer here and I think he'll be a big help."
When it comes to the 26-year-old Royer, the Red Bulls are planning to use him out wide. The Austrian winger is versatile enough to play on either flank, providing the club another option to push current starters Mike Grella and Alex Muyl.
The Red Bulls see Royer as "very mobile" and "very aggressive", but know they need to familiarize the veteran with six international caps with what they expect from their outside attacking players in order to get the best out of him. Royer is ready, however, to learn more about the Red Bulls' ways after weighing whether to join them from Danish outfit FC Midtjylland since June.
"It took now almost two months from the point where we started, but I think it was a good period," said Royer. "I had some time to think about, I had some time to get a lot of information from different sides so I could make my picture of the club. I talked to all the guys and that was very important for me, so I had a good feeling when I made my decision."
Royer and Damari are currently still in the process of getting up to speed with the team after just arriving last week, but both are expected to begin contributing fairly soon given the packed schedule, that includes CONCACAF Champions League games, that the Red Bulls have in the coming weeks.  Currently, Royer is ahead of Damari in terms of fitness, but Damari is closer to getting his visa.
Nonetheless, the two should be available to play in the near future, and that has the Red Bulls excited as they continue to dream of accomplishing big things this season.
"From my perspective, now we've got a real good group, with these two additions," said Marsch. "A real good group of players to move forward and really make a run at this."