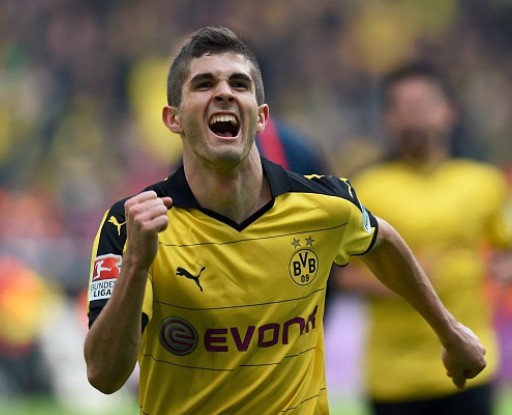 Despite recent reports, it doesn't appears that Christian Pulisic is set to leave Borussia Dortmund any time soon.
Kicker reported on Thursday that Stuttgart approached Dortmund over a potential move for the U.S. Men's National Team star, but were told that a move is "not an option". Furthermore, the 17-year-old winger's father, Mark, rebuffed rumors himself, stating Pulisic "isn't looking to leave any time soon."
"There is no interest from Christian to leave the club," Mark Pulisic said. "He had a good six months last season and will continue to push on. "
Reports emerged on Tuesday that Pulisic was interested in making a move away from Dortmund after being left off of the gameday roster for the club's 2-0 Super Cup loss to Bayern Munich. Following the addition of several new wingers to the Dortmund squad, Pulisic was reportedly hoping for a move a way from the club in search for more playing time.
Pulisic made 12 appearances for the Dortmund first team in last season, adding two goals to go with two assists.
What do you think of the latest Pulisic news? Glad he's staying at Dortmund, or would a move away better serve his development?
Share your thoughts below.