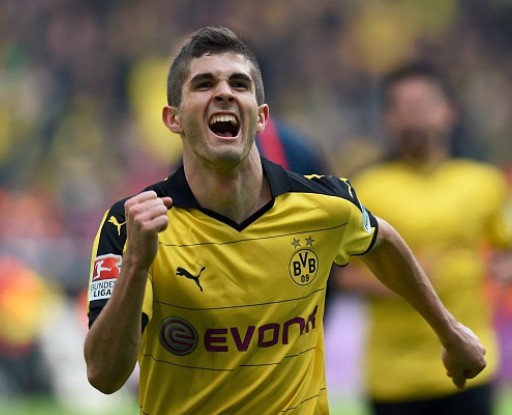 It looks like one of the Premier League's largest clubs have cooled their pursuit of Christian Pulisic.
The 17-year-old American is unlikely to leave Borussia Dortmund for Liverpool during the summer transfer window, according to ESPN. Liverpool reportedly submitted a €13 million bid for the U.S. Men's National Team winger, but Dortmund is reportedly reluctant to let Pulisic go due to his potential. Liverpool could reportedly still rekindle their interest in the future, as former Dortmund manager and current Liverpool boss Jurgen Klopp remains interested in the young attacker.
Dortmund coach Thomas Tuchel is still reportedly willing to let the youngster leave on loan to gain some experience, though, as Marco Reus, Andre Schurrle and Ousmane Dembele can all play in the same positions as Pulisic.
The Reds weren't the only side to launch a bid for Pulisic. Fellow Bundesliga side Red Bull Leipzig has reportedly submitted an offer as well.
What do you think of this latest development? Should Pulisic stay with Dortmund or seek a loan move?
Share your thoughts below.