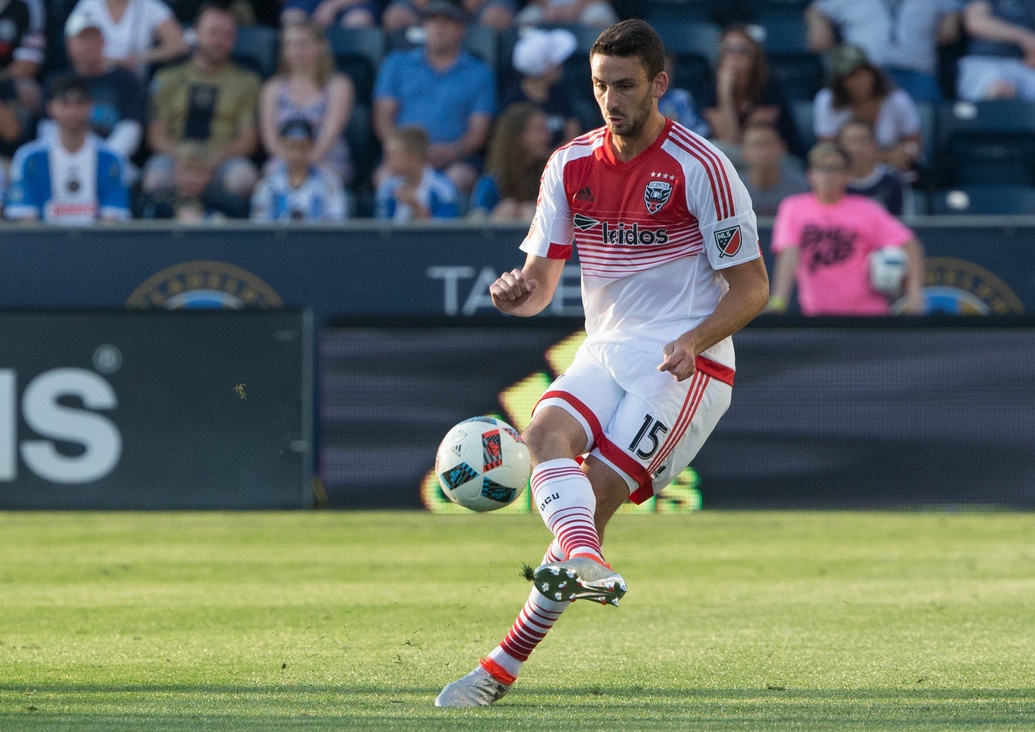 Numerous U.S. players have made their way overseas over recent years, and Steve Birnbaum's name is again being linked with a move abroad.
The D.C United centerback is reportedly being targeted again by Israeli side Maccabi Tel Aviv, who previously contacted the MLS side over acquiring Birnbaum in the spring.
According to the Washington Post, Maccabi is prepared to offer D.C. $1.5 million for the 25-year-old U.S. Men's National Team defender, an increase of $800,000 from what the team had previously offered.
D.C. would only acquire half of the sum, though, under MLS rules because Birnbaum has only played two seasons in the league. However, the payout would increase to two-thirds for the club if Birnbaum leaves during the winter transfer window, thus completing a third MLS season.
Birnbaum is said to be a heavy target of Maccabi's due to his ability to count as a domestic player in Israel because of dual citizenship.