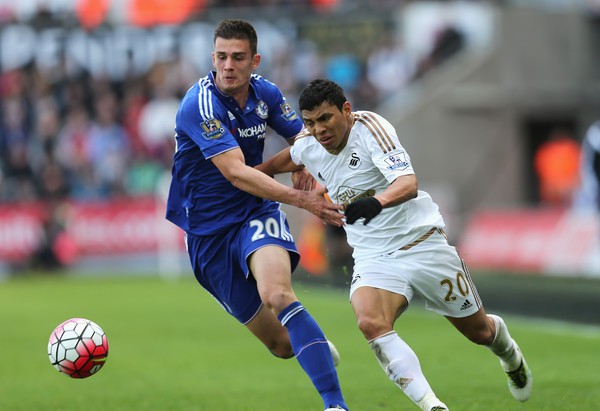 After weeks of speculation, Matt Miazga is reportedly close to landing at a temporary home.
Sports Illustrated reported on Wednesday that the Chelsea defender is close to signing with Spain's Espanyol. Miazga would join the La Liga club on a season-long loan after reportedly turning down Premier League options in favor of more game-time at Espanyol.
At Espanyol, Miazga would compete with former Manchester City defender Martin Demichelis, Costa Rica's Óscar Duarte and Spanish veteran Alvaro for playing time at the centerback position.
UPDATE– Espanyol just completed a deal for Mexican centerback Diego Reyes on a one-year loan from FC Porto, which would seem to make a Miazga loan there much less likely.
Throughout the summer, Miazga was linked to a variety of teams throughout Europe, including Sunderland, 1860 Munich and Anderlecht.  However, reports claimed Chelsea was reluctant to let the defender go until signing additional centerback options.
Espanyol has played twice in La Liga so far this season, surrendering a league-worst eight goals, including six to reigning Europa League champions Sevilla.