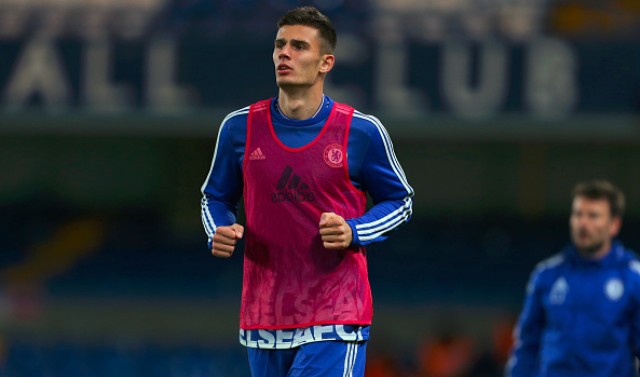 Matt Miazga has been in limbo for the past several weeks, but it now appears a resolution is nearing for the U.S. Men's National Team centerback
The 21-year-old defender reportedly missed Chelsea training on Wednesday, foreshadowing a potential loan move away from the club. Miazga was also absent from Chelsea's final pre-season friendly against Werder Bremen.
According to reports out of Germany, Miazga is a target of Bundesliga club Eintracht Frankfurt, the current club of fellow USMNT defender Timmy Chandler.
Recently, Chelsea manager Antonio Conte hinted that a loan move was what was best for Miazga's future, stressing the importance of playing time for the young defender. Last season, Miazga made just two appearances for Chelsea after joining the club in January.
What do you think of the Miazga report? How would he fare in Germany?
Share your thoughts below.