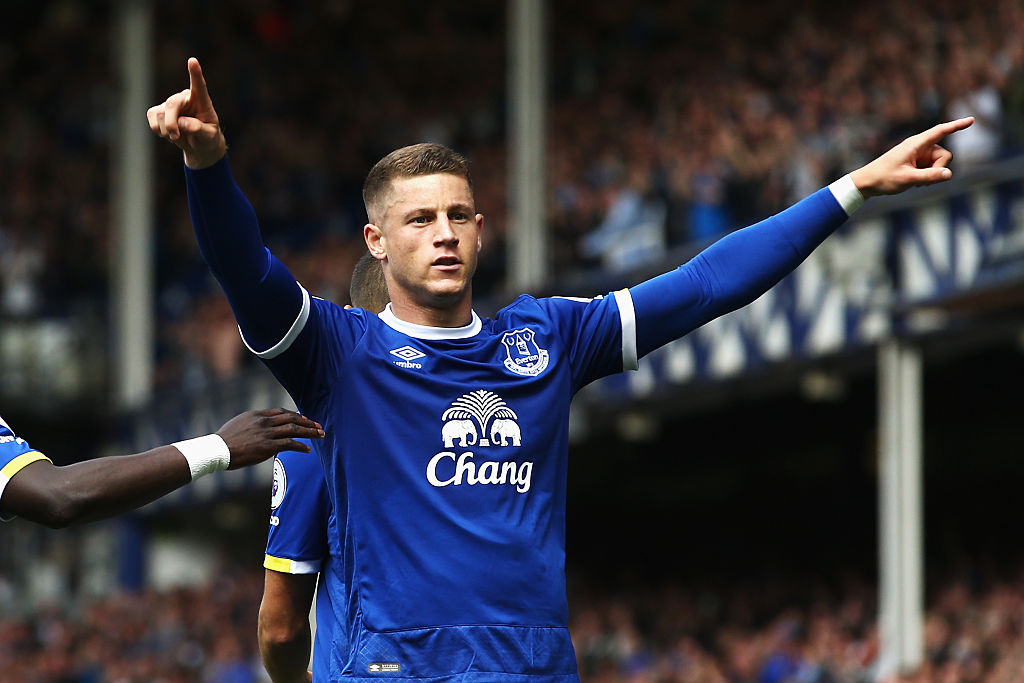 The English Premier League season kicks off today, with Everton and Tottenham squaring off in the match of the day, while eight countries look to move a step closer to Olympic gold.
The Ronald Koeman era begins at Goodison Park with a visit from Spurs. Romelu Lukaku is injured for the Toffees, but Ross Barkley will look to lead Everton to a winning start to the new campaign.
In Brazil, Portugal and Germany square off in a clash of Olympic gold medal favorites. Honduras is the lone remaining CONCACAF team, and faces the same South Korea side that eliminated Mexico from the competition.
If you will be watching today's action, please feel free to share your thoughts, opinions and some play-by-play in the comments section below.
Enjoy the action (Here is today's Soccer TV schedule):
SOCCER SATURDAY
ENGLISH PREMIER LEAGUE
10 a.m. — NBC Sports Live Extra — Burnley vs. Swansea City
10 a.m. — NBC Sports Live Extra — Crystal Palace vs. West Bromwich Albion
10 a.m. — CNBC/NBC Sports Live Extra — Everton vs. Tottenham
10 a.m. — NBC Sports Live Extra — Middlesbrough vs. Stoke City
10 a.m. — NBC Sports Live Extra — Southampton vs. Watford
12:30 p.m. — CNBC/NBC Sports Live Extra — Manchester City vs. Sunderland
ENGLISH LEAGUE CHAMPIONSHIP
10 a.m. — beIN Sports USA/beIN Sports en Español/beIN Sports Connect — Wigan Athletic vs. Blackburn Rovers
12:30 p.m. — beIN Sports USA/beIN Sports en Español/beIN Sports Connect — Norwich City vs. Sheffield Wednesday
MEN'S OLYMPICS
Noon — NBCSN/NBC Sports Live Extra/NBCOlympics.com — Portugal vs. Germany
3 p.m. — NBCSN/NBC Sports Live Extra/NBCOlympics.com — Nigeria vs. Denmark
6 p.m. — NBC Sports Live Extra/NBCOlympics.com — Korea Republic vs. Honduras
9 p.m. — NBCSN/NBC Sports Live Extra/NBCOlympics.com — Brazil vs. Colombia
MAJOR LEAGUE SOCCER
7 p.m. — MLS Live/MLS Direct Kick — D.C. United vs. Portland Timbers
7 p.m. — MSG/One World Sports/MLS Live/MLS Direct Kick — New York Red Bulls vs. Montreal Impact
7:30 p.m. — YES Network/CW Columbus/MLS Live/MLS Direct Kick — Columbus Crew vs. New York City FC
7:30 p.m. — CSN New England/TCN Philadelphia/MLS Live/MLS Direct Kick — New England Revolution vs. Philadelphia Union
9 p.m. — MLS Live/MLS Direct Kick — Houston Dynamo vs. Toronto FC
9 p.m. — KTXA Dallas/KMCI-38 Kansas/MLS Live/MLS Direct Kick — FC Dallas vs. Sporting Kansas City
10:30 p.m. — TWCSN/Altitude Sports/MLS Live/MLS Direct Kick — LA Galaxy vs. Colorado Rapids
FRENCH LIGUE 1
11 a.m. — beIN Sports Connect — Bordeaux vs. Saint-Étienne
2 p.m. — beIN Sports Connect — Montpellier vs. Angers
2 p.m. — beIN Sports USA/beIN Sports en Español/beIN Sports Connect — Dijon vs. Nantes
MEXICAN LIGA MX
6 p.m. — Univision Deportes — Querétaro vs. Cruz Azul
8 p.m. — Univision/Univision Deportes — Monterrey vs. Necaxa
10 p.m. — Univision/Univision Deportes — Club América vs. Morelia
NASL
5 p.m. — ESPN3/NASL Live — Ottawa Fury vs. Jacksonville Armada
7 p.m. — One World Sports/NASL Live — New York Cosmos vs. Tampa Bay Rowdies
7:30 p.m. — beIN Sports USA/beIN Sports Connect/TWCSN/NASL Live — Carolina RailHawks vs. Puerto Rico
7:30 p.m. — ESPN3/NASL Live — Indy Eleven vs. Rayo OKC
8 p.m. — ESPN3/NASL Live — Miami FC vs. Fort Lauderdale Strikers
DUTCH EREDIVISIE
1:45 p.m. — Univision Deportes — Ajax vs. Roda JC
SCOTTISH PREMIER LEAGUE
7:15 a.m. — Fox Soccer Plus/Fox Soccer 2Go — Dundee vs. Rangers
INTERNATIONAL CHAMPIONS CUP
2 p.m. — ESPN2/WatchESPN/ESPN Deportes — Inter vs. Celtic