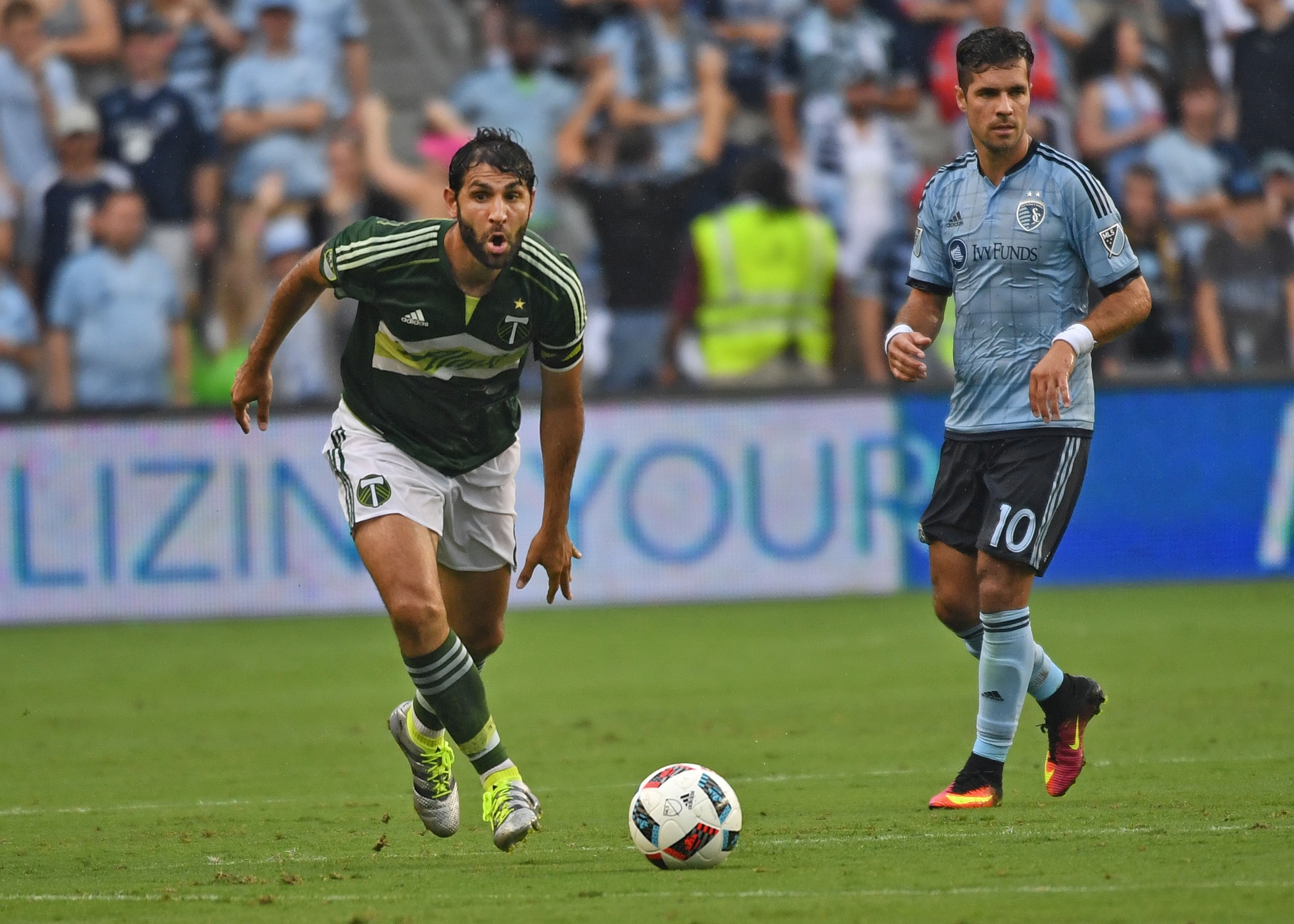 A trio of MLS games headlines Sunday night's action, while Olympic soccer continues to kick into high gear with the second round of men's matches.
In MLS play, a Western Conference clash starts the day as the Portland Timbers play host to Sporting Kansas City in a clash of playoff contenders. A pair of interconference matches soon follow, as Orlando City hosts the Seattle Sounders before the New York Red Bulls take on the LA Galaxy.
The Olympics are headlined by hosts Brazil, who will be looking to appease the local fans following a 0-0 draw last time out. Neymar and Co. continue their pursuit of the elusive gold medal against Iraq, while Mexico will look to beat up on a Fiji team that lost, 8-0, to South Korea last time out.
Elsewhere, the NASL features a clash between the New York Cosmos and Rayo OKC, while a pair of Liga MX ties are scattered throughout the day.
If you will be watching today's soccer, please feel free to share your thoughts, opinions and some play-by-play in the comments section below.
Enjoy the action.
MAJOR LEAGUE SOCCER
4 p.m. — ESPN/ESPN Deportes/WatchESPN/MLS Live — Portland Timbers vs. Sporting Kansas City
7 p.m. — Fox Sports 1/Fox Sports Go/Fox Soccer 2Go/MLS Live — Orlando City SC vs. Seattle Sounders
9:30 p.m. — Fox Sports 1/Fox Deportes/Fox Sports Go/Fox Soccer 2Go/MLS Live — LA Galaxy vs. New York Red Bulls
NASL
4 p.m. — One World Sports/NASL Live — New York Cosmos vs. Rayo OKC
MEN'S OLYMPICS
Noon — NBC Sports Live Extra/NBCOlympics.com — Fiji vs. Mexico
2 p.m. — NBC Sports Live Extra/NBCOlympics.com — Honduras vs. Portugal
3 p.m. — NBCSN/NBC Sports Live Extra/NBCOlympics.com — Germany vs. Korea Republic
5 p.m. — NBC Sports Live Extra/NBCOlympics.com — Argentina vs. Algeria
6 p.m. — NBC Sports Live Extra/NBCOlympics.com — Sweden vs. Nigeria
6 p.m. — NBC Sports Live Extra/NBCOlympics.com — Denmark vs. South Africa
9 p.m. — NBC Sports Live Extra/NBCOlympics.com — Japan vs. Colombia
9 p.m. — NBCSN/NBC Sports Live Extra/NBCOlympics.com — Brazil vs. Iraq
MEXICAN LIGA MX
1:45 p.m. — Univision Deportes/Univision — Toluca vs. Pachuca
7 p.m. — Univision Deportes — Puebla vs. Santos Laguna