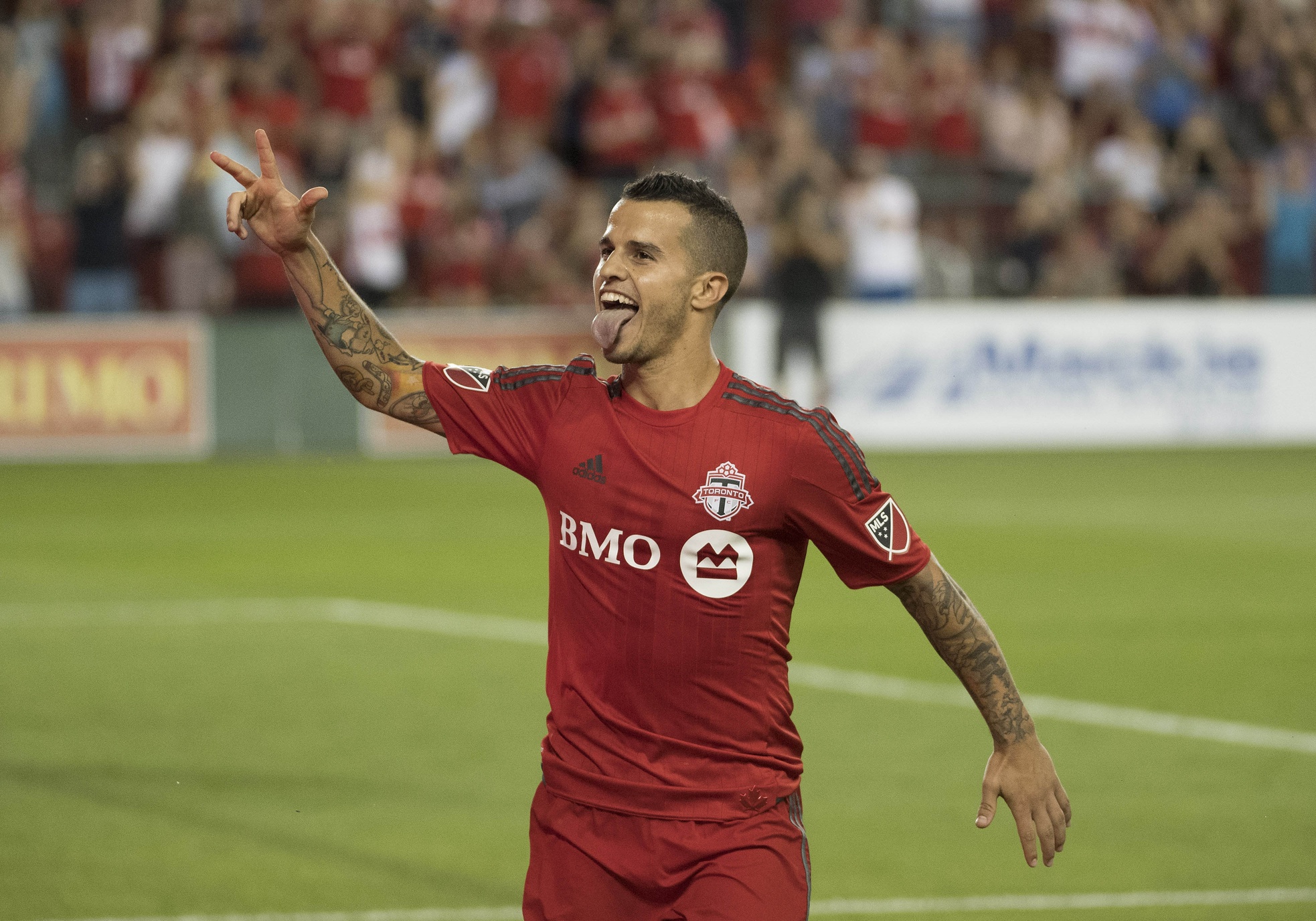 With Sebastian Giovinco leading the way, Toronto FC looked dominant throughout MLS Week 22, earning a pair of wins while leaping up the Eastern Conference table.
Here's a closer look at The Best of MLS Week 22:
PLAYER OF THE WEEK
Sebastian Giovinco is already one of the best players in MLS history, but the Toronto FC star just seems to outdo himself each and every week. After setting up Tosaint Ricketts in Wednesday's 1-0 win over Real Salt Lake, Giovinco provided the spectacular in Saturday's defeat of 4-1 demolition of the New England Revolution. Giovinco fired a pair of Goal of the Week-worthy curlers before scoring from the penalty spot to seal a magnificent hat-trick.
Giovinco's heroics yielded six points for Toronto FC, while earning the Italian star SBI MLS Player of the Week honors over Clint Dempsey, Javier Morales, and Marlon Hairston.
TEAM OF THE WEEK
Toronto FC seized their chance at six points, toppling both Real Salt Lake and the New England Revolution to secure a two-win week. It was the latter performance that was most impressive, with Giovinco leading the charge before Jozy Altidore continued his return to form with a late goal of his own. With the pair of wins, TFC now sits just one point behind East leaders NYCFC while also possessing a game in hand.
The pair of victories helped TFC beat out the Portland Timbers, Seattle Sounders and Colorado Rapids for SBI MLS Team of the Week honors.
ROOKIE OF THE WEEK
While Jordan Morris was signed for his goalscoring, it was the forward's passing ability that proved vital on Sunday. The former Stanford star provided a pair of assists to Clint Dempsey, leading the way in a 3-1 defeat of Orlando City on Sunday.
Morris' creativity on the ball produced tap-ins for his U.S. Men's National Team teammate while netting the forward SBI MLS Rookie of the Week honors ahead of Alex Muyl.
GOAL OF THE WEEK
Sebastian Giovinco provided a pair of contenders, but it was the forward's second curling effort that earned SBI MLS Goal of the Week honors over Diego Valeri.
———
What did you think of this week's selections? Which player impressed you the most this week? Which goal was the week's best?
Share your thoughts below.