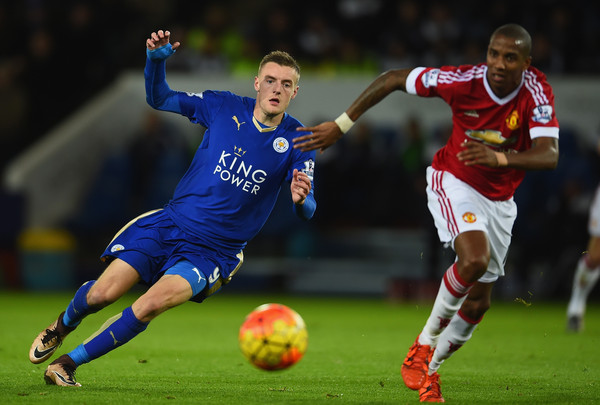 The arrival of the English FA Community Shields signals another season of European soccer is just around the corner.
Participating in this season's fixture, which takes place Sunday at Wembley Stadium, will be the defending Premier League champions Leicester City and the reigning FA Cup winner, Manchester United.
Jose Mourinho looks to begin his United tenure on the right foot with a revamped United roster, while Claudio Ranieri hopes to prove he can maintain a level of success with the biggest underdogs in sports from last season.
Also kicking off this weekend are the 2016 Summer Olympics in Rio de Janeiro. The U.S. Women's National Team looks to build off its opening win over New Zealand on Wednesday with another result against France on Saturday.
In MLS, the East-leading New York City FC will travel to San Jose to take on the Earthquakes while the New York Red Bulls will head to California to take on the LA Galaxy. Phildelphia Union, on the other hand, could see the debut of newly acquired U.S. Men's National Team member Alejandro Bedoya when they head to D.C.
Here is a full rundown of all the soccer action on TV this weekend, with all times Eastern:
FRIDAY
MAJOR LEAGUE SOCCER
11 p.m. — UniMás/Univision Deportes/MLS Live — San Jose Earthquakes vs. New York City FC
ENGLISH LEAGUE CHAMPIONSHIP
2:45 p.m. — beIN Sports USA/beIN Sports en Español/beIN Sports Connect — Fulham vs. Newcastle United
CLUB FRIENDLY
2 p.m. — ESPN3 — Borussia Dortmund vs. Sunderland
SATURDAY
MAJOR LEAGUE SOCCER
7 p.m. — MLS Live — D.C. United vs. Philadelphia Union
7:30 p.m. — MLS Live — Montreal Impact vs. Houston Dynamo
7:30 p.m. — MLS Live — Toronto FC vs. New England Revolution
9 p.m. — MLS Live — Colorado Rapids vs. Vancouver Whitecaps
10 p.m. — MLS Live/CSN Chicago — Real Salt Lake vs. Chicago Fire
WOMEN'S OLYMPICS
2 p.m. — NBC Sports Live Extra/NBCOlympics.com — Canada vs. Zimbabwe
4 p.m. — NBCSN/NBC Sports Live Extra/NBCOlympics.com — United States vs. France
5 p.m. — NBC Sports Live Extra/NBCOlympics.com — Germany vs. Australia
6 p.m. — NBC Sports Live Extra/NBCOlympics.com — South Africa vs. China
7 p.m. — NBC Sports Live Extra/NBCOlympics.com — Colombia vs. New Zealand
9 p.m. — NBC Sports Live Extra/NBCOlympics.com — Brazil vs. Sweden
INTERNATIONAL CHAMPIONS CUP
Noon — ESPN/ESPN Deportes/WatchESPN — Liverpool vs. Barcelona
NASL
7 p.m. — ESPN3/NASL Live — Jacksonville Armada vs. Carolina RailHawks
7:30 p.m. — ESPN3/NASL Live — Puerto Rico vs. FC Edmonton
7:30 p.m. — ESPN3/NASL Live — Indy Eleven vs. Ottawa Fury
7:30 p.m. — beIN Sports USA/beIN Sports Connect/NASL Live — Tampa Bay Rowdies vs. Fort Lauderdale Strikers
8 p.m. — ESPN3/NASL Live — Minnesota United vs. Miami FC
CLUB FRIENDLY
10 a.m. — ESPN3 — Torino vs. Hull City
MEXICAN LIGA MX
6 p.m. — Univision Deportes — Cruz Azul vs. Tijuana
8:06 p.m. — Univision Deportes/Univision — Club León vs. Monterrey
10 p.m. — Univision Deportes/Univision — Guadalajara vs. Querétaro
ENGLISH LEAGUE CHAMPIONSHIP
10 a.m. — beIN Sports USA/beIN Sports en Español/beIN Sports Connect — Nottingham Forest vs. Burton Albion
FRENCH SUPER CUP
2:45 p.m. — beIN Sports USA/beIN Sports en Español/beIN Sports Connect — Paris Saint-Germain vs. Lyon
DUTCH EREDIVISIE
1:45 p.m. — Univision Deportes — Utrecht vs. PSV Eindhoven
SCOTTISH PREMIER LEAGUE
7:30 a.m. — Fox Soccer Plus/Fox Soccer 2Go — Rangers vs. Hamilton Academical
SUNDAY
MAJOR LEAGUE SOCCER
4 p.m. — ESPN/ESPN Deportes/WatchESPN/MLS Live — Portland Timbers vs. Sporting Kansas City
7 p.m. — Fox Sports 1/Fox Sports Go/Fox Soccer 2Go/MLS Live — Orlando City SC vs. Seattle Sounders
9:30 p.m. — Fox Sports 1/Fox Deportes/Fox Sports Go/Fox Soccer 2Go/MLS Live — LA Galaxy vs. New York Red Bulls
ENGLISH FA COMMUNITY SHIELD
11 a.m. — Fox Sports 1/Fox Deportes/Fox Sports Go/Fox Soccer 2Go — Leicester City vs. Manchester United
MEN'S OLYMPICS
Noon — NBC Sports Live Extra/NBCOlympics.com — Fiji vs. Mexico
2 p.m. — NBC Sports Live Extra/NBCOlympics.com — Honduras vs. Portugal
3 p.m. — NBCSN/NBC Sports Live Extra/NBCOlympics.com — Germany vs. Korea Republic
5 p.m. — NBC Sports Live Extra/NBCOlympics.com — Argentina vs. Algeria
6 p.m. — NBC Sports Live Extra/NBCOlympics.com — Sweden vs. Nigeria
6 p.m. — NBC Sports Live Extra/NBCOlympics.com — Denmark vs. South Africa
9 p.m. — NBC Sports Live Extra/NBCOlympics.com — Japan vs. Colombia
9 p.m. — NBCSN/NBC Sports Live Extra/NBCOlympics.com — Brazil vs. Iraq
NASL
4 p.m. — One World Sports/NASL Live — New York Cosmos vs. Rayo OKC
CLUB FRIENDLY
9:30 a.m. — ESPN3 — Schalke 04 vs. Fiorentina
ENGLISH LEAGUE CHAMPIONSHIP
7 a.m. — beIN Sports USA/beIN Sports en Español/beIN Sports Connect — Queens Park Rangers vs. Leeds United
11:30 a.m. — beIN Sports USA/beIN Sports en Español/beIN Sports Connect — Sheffield Wednesday vs. Aston Villa
MEXICAN LIGA MX
1:45 p.m. — Univision Deportes/Univision — Toluca vs. Pachuca
7 p.m. — Univision Deportes — Puebla vs. Santos Laguna
SCOTTISH PREMIER LEAGUE
7:15 a.m. — Fox Soccer Plus/Fox Soccer 2Go — St. Johnstone vs. Aberdeen
9:15 a.m. — Fox Soccer Plus/Fox Soccer 2Go — Heart of Midlothian vs. Celtic