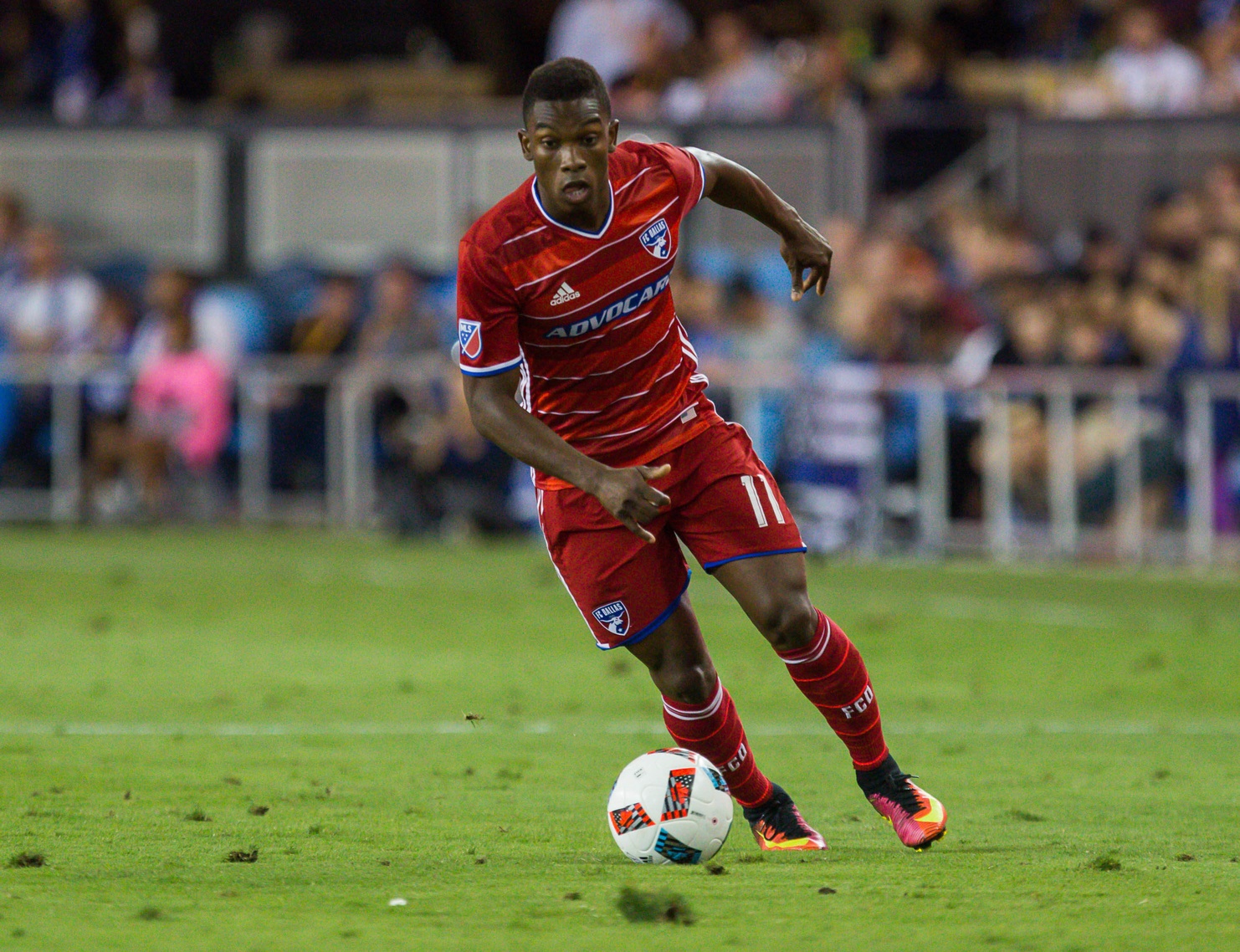 After weeks of uncertainty and talk of the move being "dead", Fabian Castillo's move from MLS to Turkish club Trabzonspor is finally complete.
Sports Illustrated reported Thursday that FC Dallas and Trabzonspor have agreed to a $3 million deal for Castillo, at least through the end of this season. According to SI, Trabzonspor will then have to pay additional fees or the rights to Castillo will come back to FC Dallas.
Trabzonspor has since confirmed the move.
The process of the 24-year-old Colombian winger leaving Dallas has been a complicated one. Despite being the target of transfer speculation in previous seasons, talks seemed to intensify in recent months and picked up further in late July when Castillo travelled to Turkey. although a deal had yet to be completed. Castillo last appeared for Dallas in a July 17 win over the Chicago Fire. Since then he missed the club's last two MLS matches and a U.S. Open Cup quarterfinal.
Castillo has been a key piece for FC Dallas over the past six seasons since signing as an 18 year old. Castillo has made 159 appearances, starting 139 of those games. He has scored 35 regular season goals and assisted on 30 more.
What do you think of the deal? How will Castillo fare in Turkey?
Share your thoughts below.