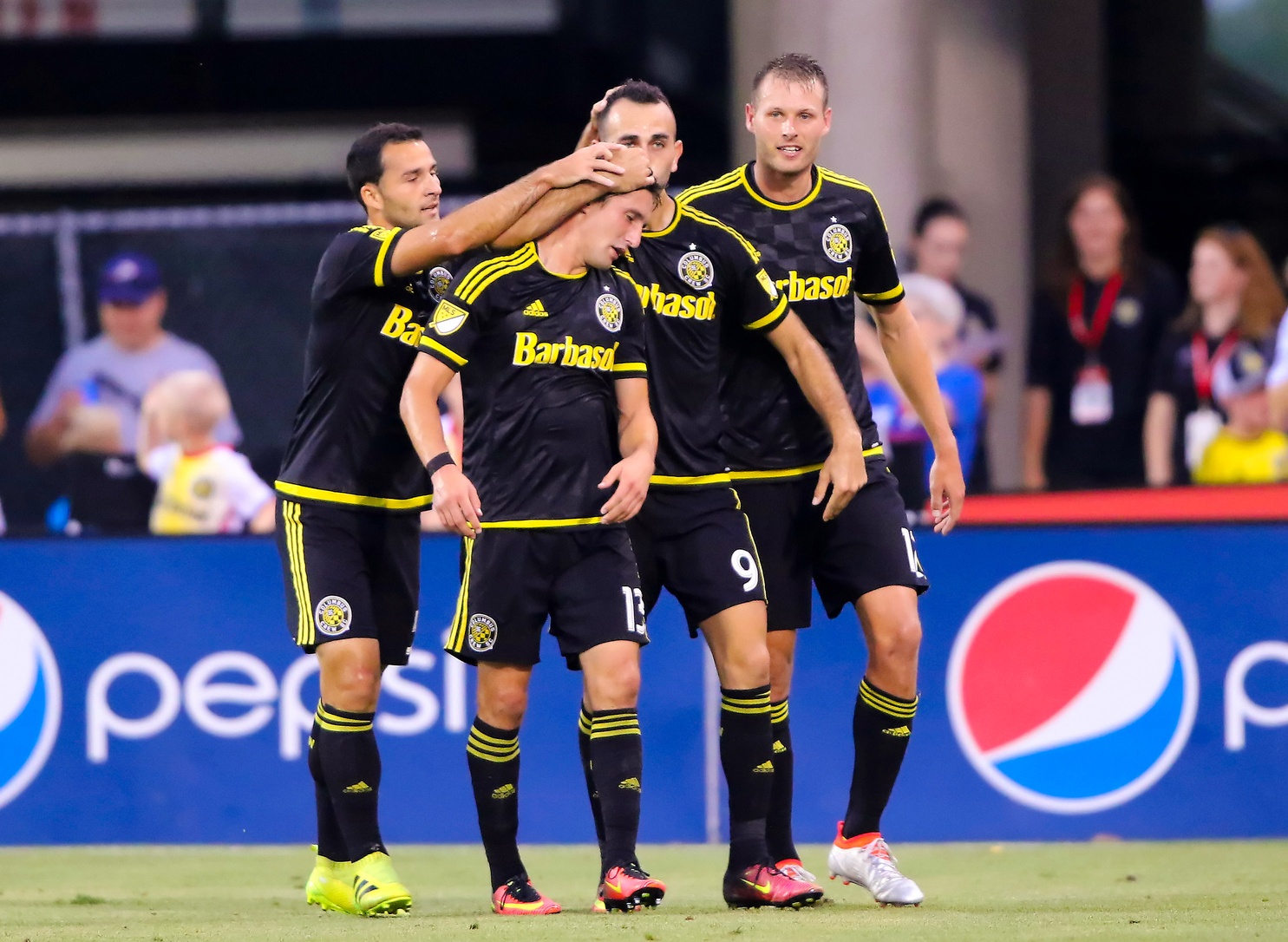 A U.S. Men's National Team winger shined, but injuries to two members of the USMNT pool headlined Saturday's clash between the Columbus Crew and San Jose Earthquakes.
Ethan Finlay continued his recent hot streak while Justin Meram added a second from the spot, leading the Columbus Crew to a 2-0 win over the San Jose Earthquakes on Friday. The win is the Crew's second win in three matches after previously going winless for 10 matches.
Finlay did the damage in the 32nd minute, firing his fourth goal in as many games. On the end of a cross from Meram, the Crew winger fired home a right-footed shot on the back post, providing the lone goal needed to upend the Quakes. Meram's penalty kick late in the second half sealed the result, one which keeps the Crew's narrow playoff hopes alive.
Both before and after Finlay's vital finish, Saturday's clash was marred by injuries. In the 10th minute, Crew midfielder Wil Trapp was forced out of the action following a scary collision with Shaun Francis. Trapp appeared disoriented after colliding in pursuit of a header and was promptly sent to the locker room.
In the 45th minute, the Quakes had an injury of their own as David Bingham was removed from the match due to an apparent back injury. The goalkeeper was replaced by Andrew Tarbell, who promptly made a big stop on Finlay.
The Crew now turn towards a visit to the LA Galaxy next weekend, while the Earthquakes host the Seattle Sounders one week later.
MAN OF THE MATCH
Justin Meram provided an assist and added a clinching penalty kick to continue the Crew's recent resurgence.
MOMENT OF THE MATCH
While Ethan Finlay's goal put the Crew ahead, Meram's late penalty kick locked up the result for a team that very much needed it.
MATCH TO FORGET
It was Marvell Wynne that was responsible for Meram's game-clincher, and the veteran defender will be frustrated by being beaten in a game that the Earthquakes really needed points from.