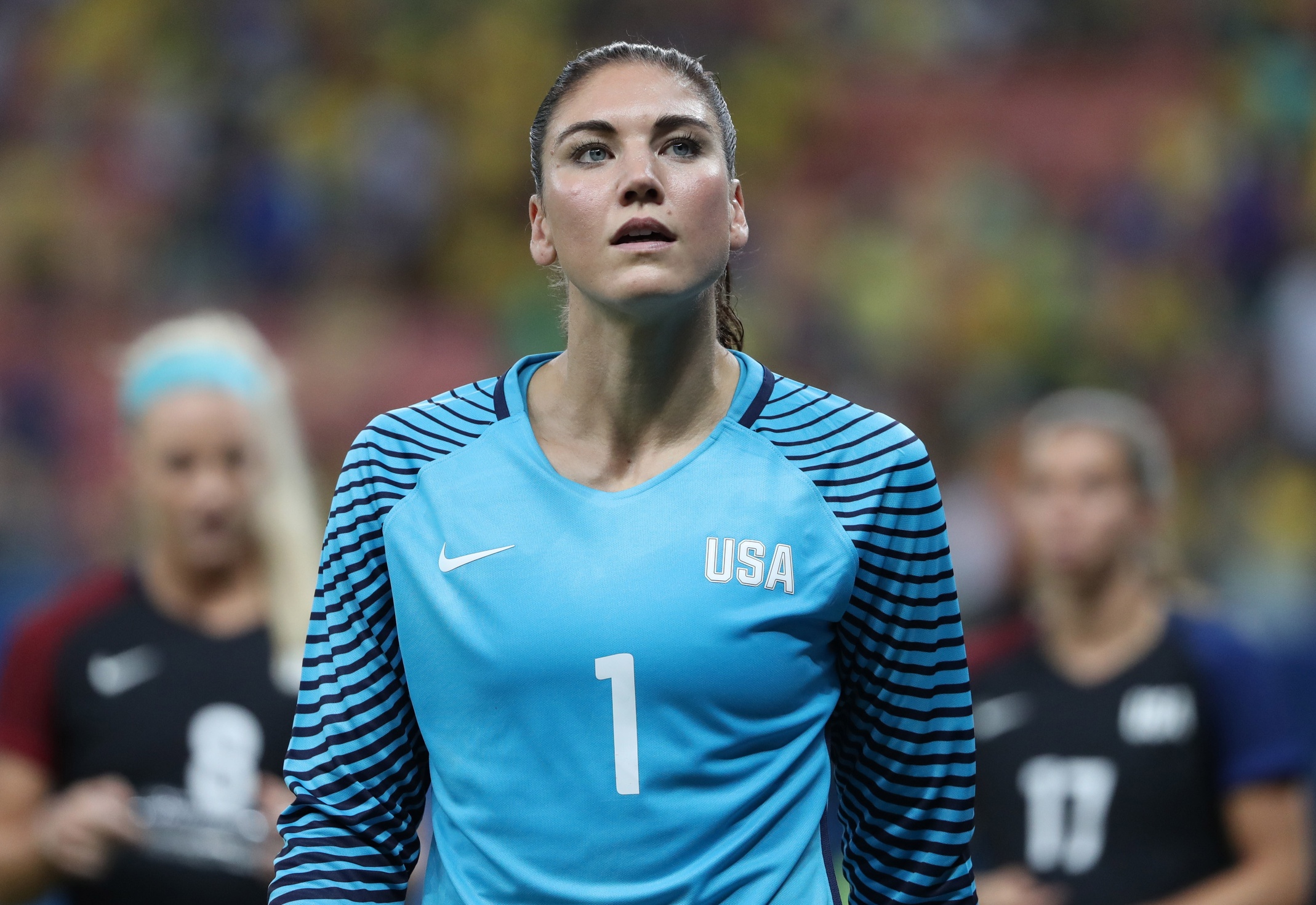 For the second time in as many years, Hope Solo has been suspended from the U.S. Women's National Team.
U.S. Soccer announced on Wednesday that the USWNT goalkeeper has been suspended six months for "conduct that is counter to the organization's principles". The discipline comes in the aftermath of Solo's controversial comments following the USWNT's loss to Sweden, who the goalkeeper called "cowards" for their style of play.
"The comments by Hope Solo after the match against Sweden during the 2016 Olympics were unacceptable and do not meet the standard of conduct we require from our National Team players," said U.S. Soccer President Sunil Gulati. "Beyond the athletic arena, and beyond the results, the Olympics celebrate and represent the ideals of fair play and respect. We expect all of our representatives to honor those principles, with no exceptions.
"Taking into consideration the past incidents involving Hope, as well as the private conversations we've had requiring her to conduct herself in a manner befitting a U.S. National Team member, U.S. Soccer determined this is the appropriate disciplinary action."
Solo, who was previously suspended in 2015 for inappropriate conduct, will not be eligible for selection until February.
What do you think of the suspension? How do you see the USWNT moving on without Solo? What do you expect of Solo upon the completion of her suspension?
Share your thoughts below.