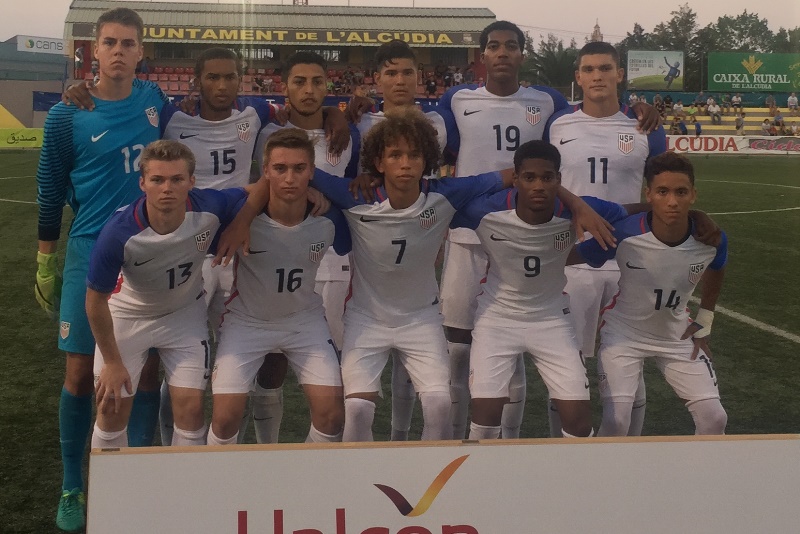 The U.S. Under-19 Men's National Team's clash with Bahrain got very, very ugly, as a brawl broke out between the two sides due to a late incident.
On the field, the U.S. fell, 3-1, but it was what happened just before the final whistle that marred Monday's match. Just moments before the final whistle, a brawl broke out between the two teams, as benches cleared and control was lost.
The melee started in stoppage time, as U.S. U-19 midfielder Pierre Da Silva was tripped by a Bahraini player. A separate player than hoofed the balls traight at Da Silva's head, prompting the midfielder's teammates to rush in in his defense.
As for the action on the field, Brad Friedel's men were eliminated from the 2016 COTIF Tournament with the loss after previously defeating Spain and Mauritania while falling to Venezuela in the three prior group stage matches.
Take a look at a video of the incident below:
Video of the incident at the end of the USA U19 MNT game against Bahrain. pic.twitter.com/hI9f0VtmUe

— J.R. Eskilson (@JREskilson) August 1, 2016