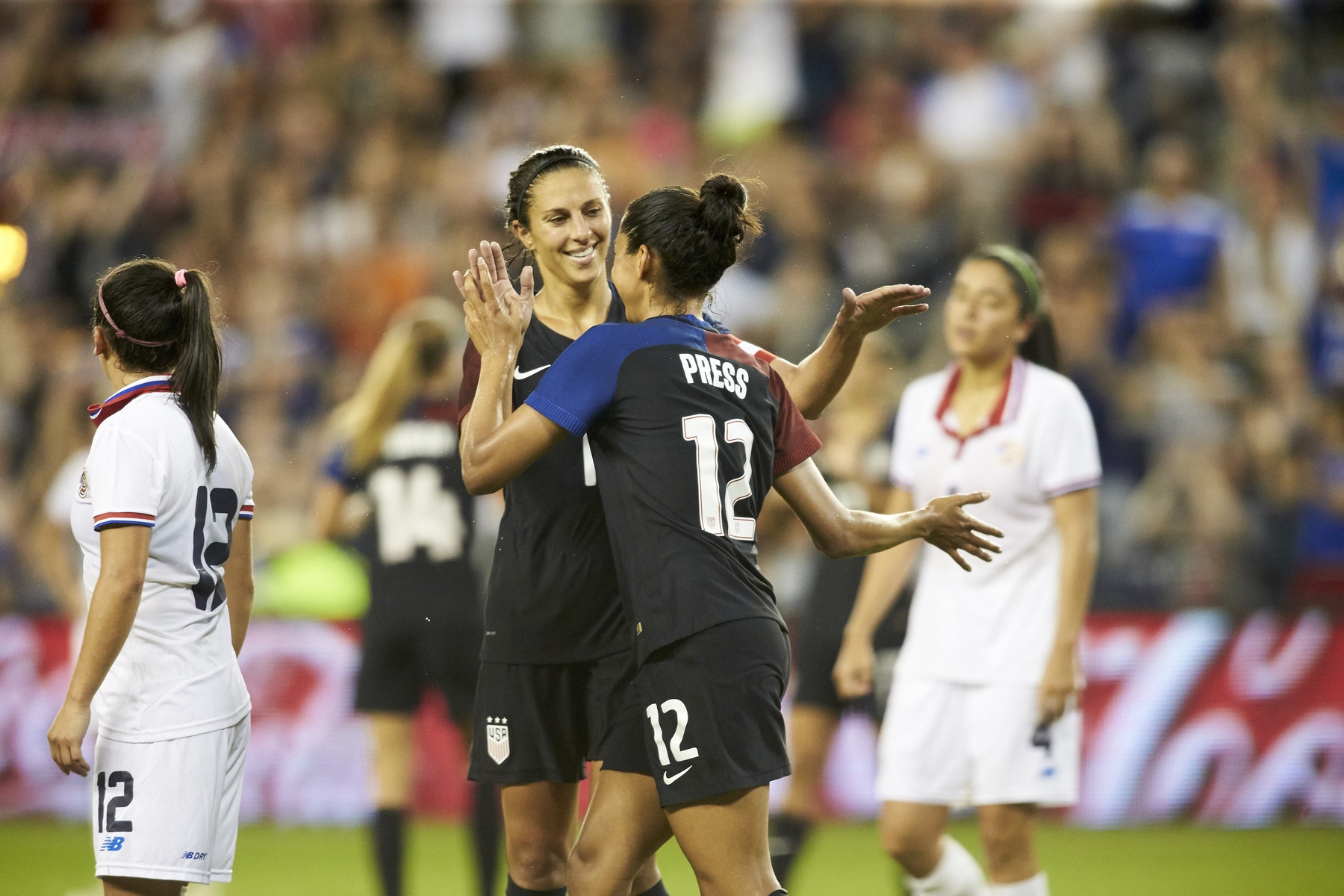 The U.S. Women's National Team are the reigning World Cup champions, and Wednesday night presents the start on what could be a historic Olympic run.
Jill Ellis will again lead the USWNT into an international tournament, this time with the team gunning for Olympic gold. That pursuit starts with Wednesday's clash with New Zealand, as the USWNT hopes to be the first ever women's team to get gold one year after winning the World Cup. In addition, the U.S. is looking to claim their fourth straight gold, as well as their fifth since the sport's introduction in 1996.
Though familiar stars such as captain Carli Lloyd and veterans Alex Morgan and Hope Solo will be leading the USWNT into this competition, this Olympic team is quite different from the victorious side from last year.
Young stars Crystal Dunn and Mallory Pugh will be making their debut on the world stage for the USWNT. Dunn was quite prolific as a striker for Washington Spirit in the 2015 season, netting 15 times and earning the NWSL golden boot and league MVP, while the 18-year-old Pugh will look to continue to make her mark despite her age.
New Zealand surprised some with their spirited performances last year in Canada, but a group of the hosts, China, and the Netherlands proved too much for their squad as they finished last. The Kiwis will have something to prove going into this summers Olympics.
If you will be watching today's match, please feel free to share your thoughts, opinions and some play-by-play in the comments section below.
Enjoy the action.