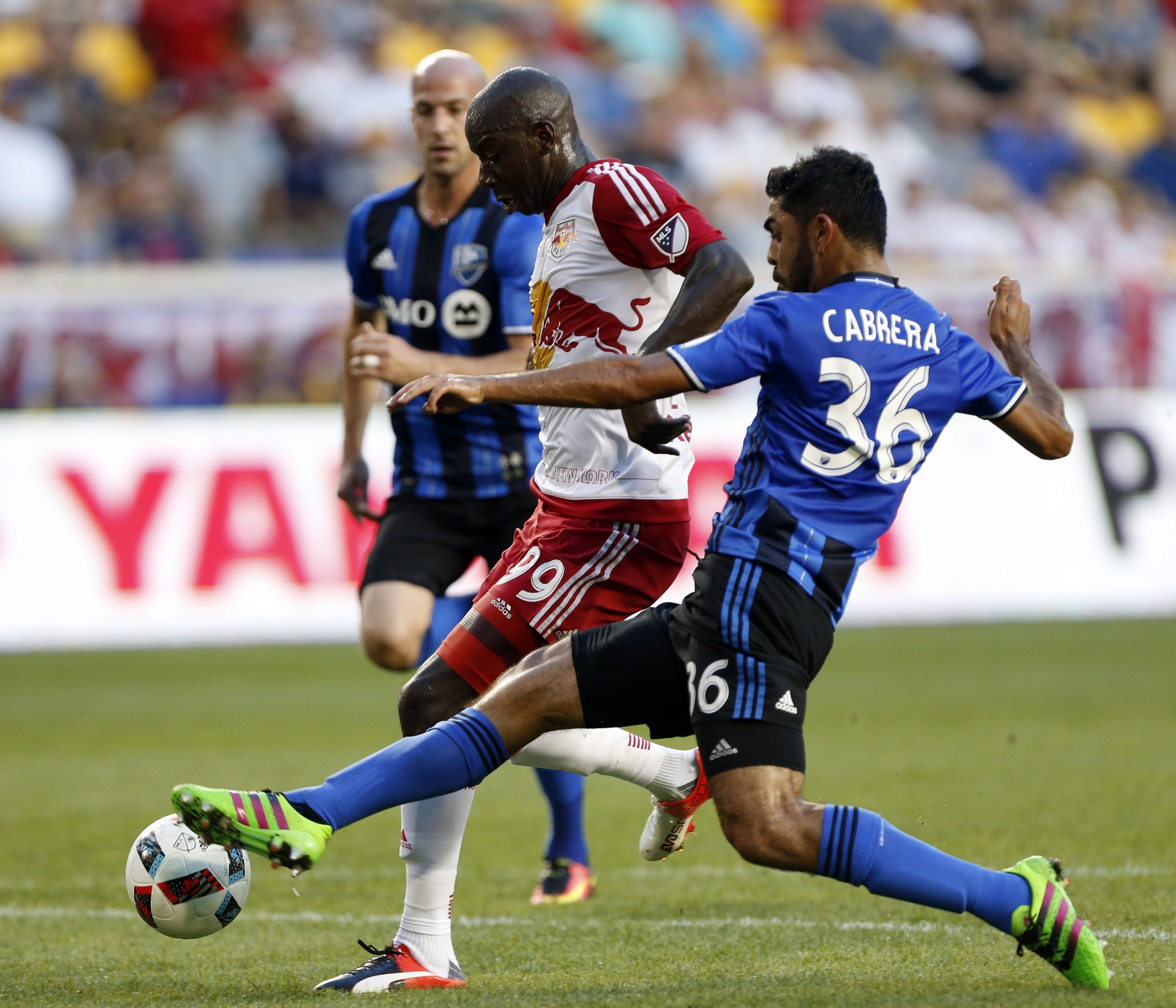 When considering how short Bradley Wright-Phillips' time in Major League Soccer has been, it really puts into perspective just how incredible the Englishman has been since coming to the United States in 2013.
On Saturday night, Wright-Phillips added another record to his list of accolades in a New York Red Bulls uniform after netting his 59th career regular season goal for the club. With his second goal of the night in the team's 3-1 win over the Montreal Impact, the 31-year-old surpassed club legend Juan Pablo Angel with the decisive tally.
Wright-Phillips also recently broke Angel's record for most goals across all competitions in Red Bulls history, when he scored his 63rd against the Chicago Fire on July 31.
According to Denis Hamlett, who served as the Red Bulls' interim head coach on the evening due to the suspension of Jesse Marsch, the latest Wright-Phillips feat wasn't unexpected.
"Awesome. Brad's a great guy and it couldn't happen to a better guy," Hamlett said of Wright-Phillips' achievement. "Tonight he was just clinical with his chances and when he's in front of goal and has those looks you can pretty much bet that he's going to finish them, so really happy for him."
In just his third full season with the club, Wright-Phillips has been everything the Red Bulls had hoped for when signing him from English side Charlton Athletic four years ago. After bagging a goal and an assist during seven appearances in 2013, Wright-Phillips came out and tied the league record for most goals in a season (27) during the following campaign.
Wright-Phillips' latest accomplishment isn't just big for him, though. With the striker in fine form as the season has progressed, including five of his 14 goals coming in the last four matches, the Red Bulls appear to be hitting their stride as the regular season rundown approaches.
Marsch's group is just two points out of the top spot in the Eastern Conference with nine matches remaining before the postseason, while the team is currently riding a seven-match unbeaten streak.
"It's definitely a proud moment, you know, the names associated with that record before," said Wright-Phillips. "I shouldn't even be in that category. Somehow by the grace of God I'm in it and going to see how many I can get and I jut have to thank my teammates and everyone that's helped me get to this record. I can only be thankful."