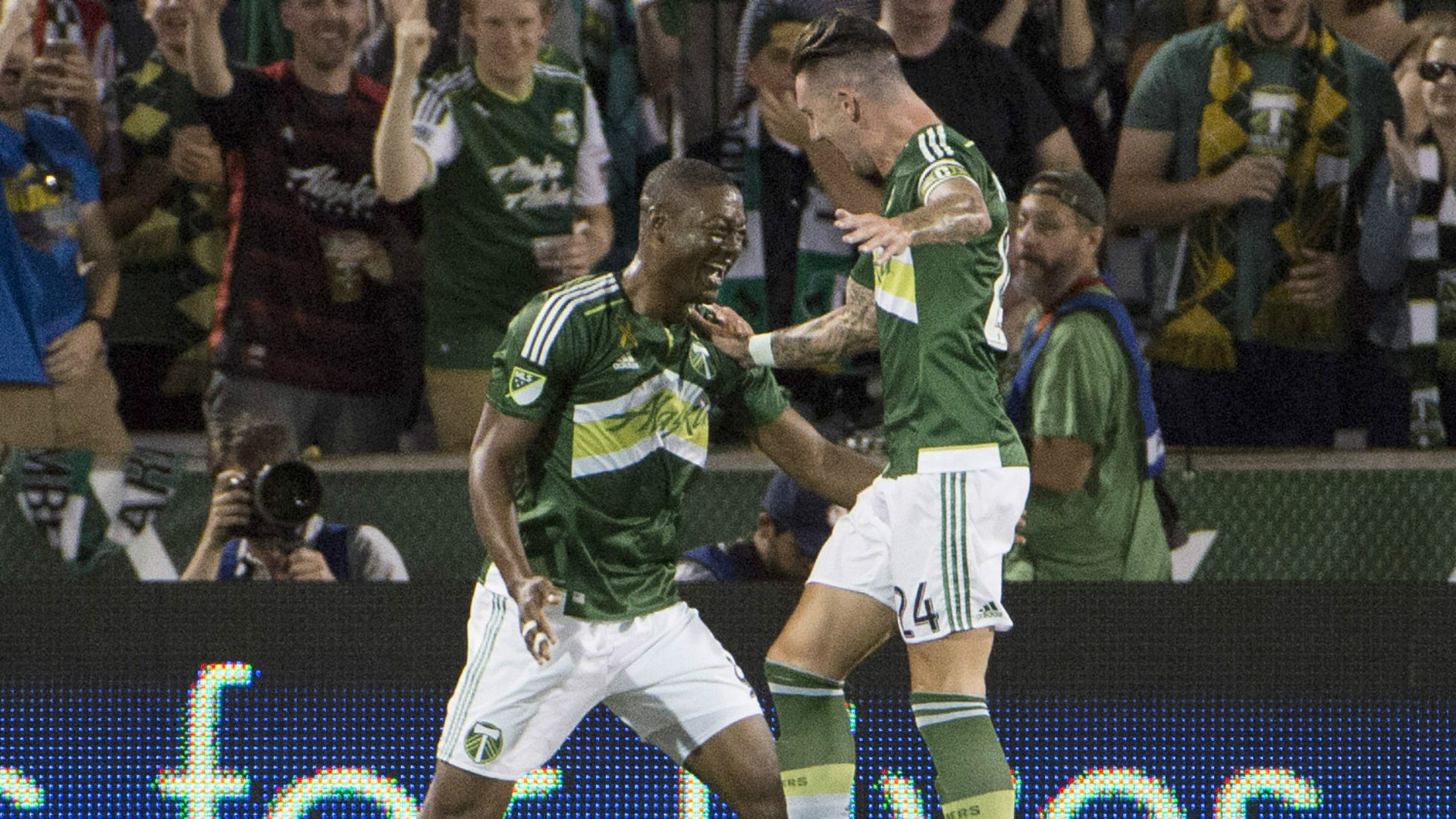 The Portland Timbers are finding their form at just the right time, and have created some space in the MLS Western Conference standings as a result.
Fanendo Adi slotted home a shot off a deflected Darlington Nagbe blast, and Jake Gleeson made that goal stand up with a plethora of excellent saves to help the Timbers earn a 1-0 victory over Real Salt Lake at Providence Park on Saturday night.
Adi scored in the 12th minute after a Nagbe shot from distance was deflected off Chris Schuler and fell to his feet. Adi maneuvered past Justen Glad to create some space and slotted home the only goal of the night.
Gleeson made five saves on the night to preserve the shutout, including a double-save in the 65th minute to deny RSL's best chances of the night.
Diego Valeri nearly made it 2-0 in the 74th minute, but had a clear look at goal denied by a Nick Rimando save.
The victory, coupled with San Jose's tie with Seattle, moves the Timbers four points clear of the trailing back for sixth place in the Western Conference, and moved them to within a point of Sporting KC for fifth place. The loss dropped RSL into a tie for third place in the West with the LA Galaxy, who play against Orlando City on Sunday night.
MAN OF THE MATCH
Jake Gleeson's five saves helped preserve the shutout and keep a dangerous RSL attack off the board.
MOMENT OF THE MATCH
Gleeson's double-save in the second half helped thwart RSL's best chance of scoring and gave the Timbers defense a lift.
MATCH TO FORGET
Yura Movsisyan was neutralized for much of the night, managing just one shot.