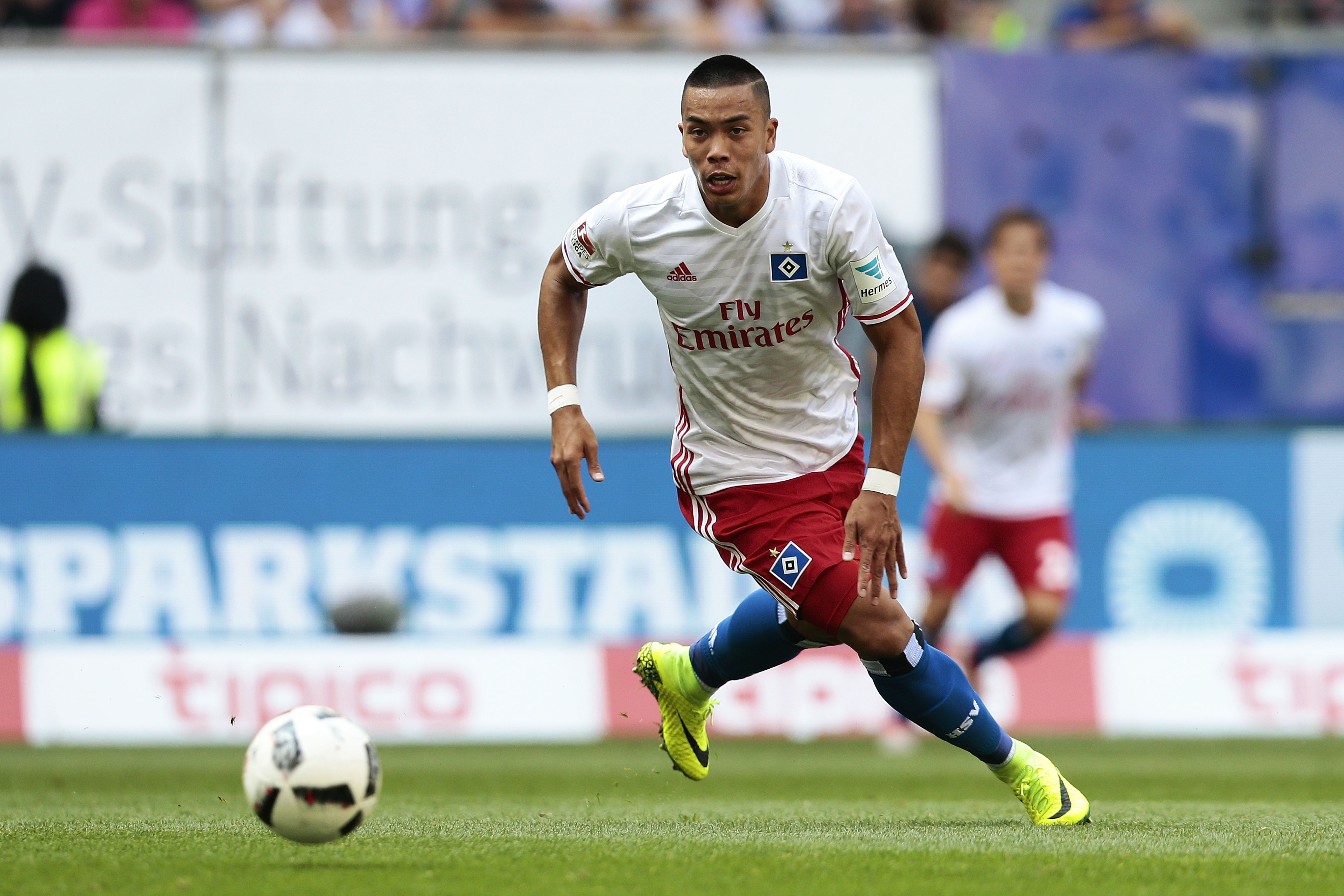 Bobby Wood is on a roll, having carried over his excellent Copa America form into continued stellar play for club and country. Fresh off solid showings in World Cup qualifying, Wood returned to German side Hamburg and continued his goal-scoring ways.
Wood scored his second goal in as many matches for the German club, beating Bayer Leverkusen goalkeeper Bernd Leno to a ball before slotting into an open net.
Unfortunately for Wood, it was Hamburg's only goal in an eventual 3-1 loss, but that didn't erase Wood's solid performance, one of the better ones for Hamburg.
Here is Wood's second Bundesliga goal:
[protected-iframe id="dfdb9ad6badf4634ad9adb1b36c01654-93315145-36554976″ info="http://player.foxfdm.com/sports/embed-iframe.html?videourl=http://link.theplatform.com/s/BKQ29B/oLgaMq19uE_M?mbr=true&assetTypes=Video&feed=Fox%20Sports%20All&iu=/fscom/soccer/video&policy=68249219&player=sportscom-1.7.9&format=SMIL&Tracking=true&Embedded=true&formats=MPEG4,FLV" width="640″ height="360″ frameborder="0″ scrolling="no"]