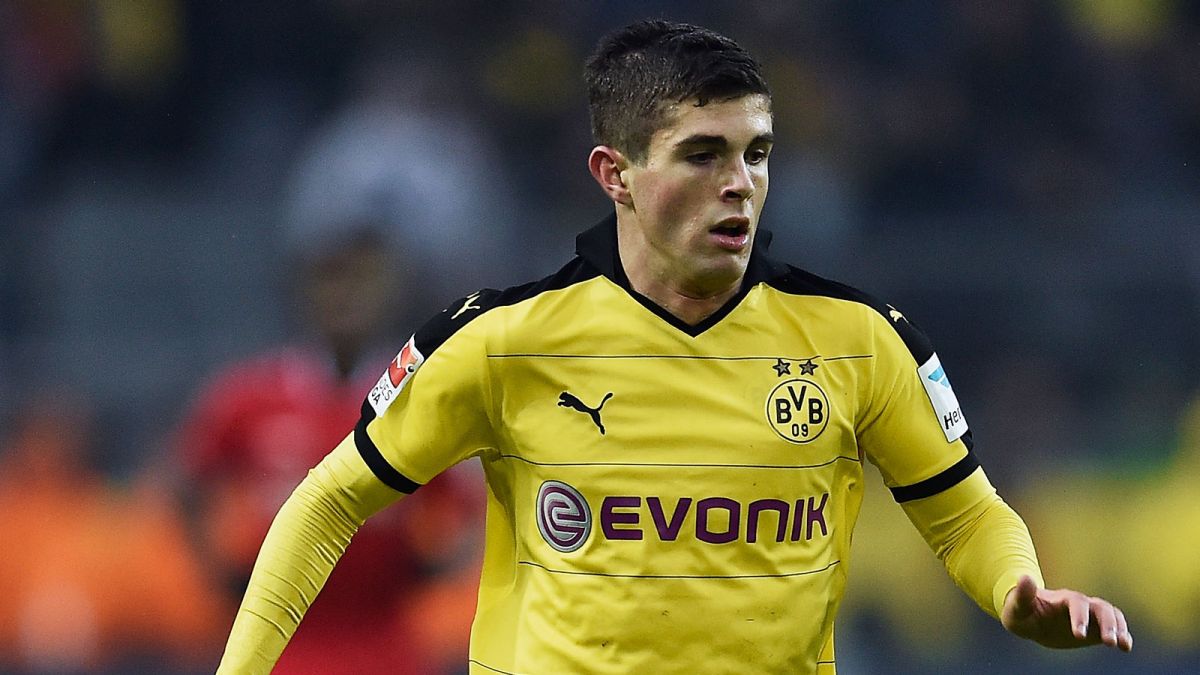 Christian Pulisic is the name on everyone's lips these days, including his coach Thomas Tuchel at Borussia Dortmund.
Speaking ahead of Dortmund's match against Red Bull Leipzig (Saturday, 12:30 p.m., Fox Sports 2/Fox Sports GO), Tuchel praised the young American and explained that his late arrival after the Copa America Centenario is the reason why Pulisic has not played in the early stages of the season.
Pulisic is coming off an impressive showing with the U.S. Men's National Team against Trinidad & Tobago in CONCACAF World Cup qualifying, recording one assist in the 4-0 victory in Jacksonville. He also played a major role in setting up the other three goals. Prior to that, the 17-year-old fired two goals of his own while adding an assist in a 6-0 rout of St. Vincent & The Grenadines.
"We'll build on Pulisic," Tuechel said at a press conference. "He knows that he has our trust. He didn't play nine games last year so we can pat ourselves on the back."
"We are pleased that Pulisic was successful when he played for the United States," he added. "This just confirmed his outstanding talent."
The attacker made 12 appearances in all competitions for BVB last season, scoring two goals while becoming the youngest non-German player to strike in a Bundesliga match.
What do you think of Tuchel's comments? What do you expect from Pulisic going forward?
Share your thoughts below.