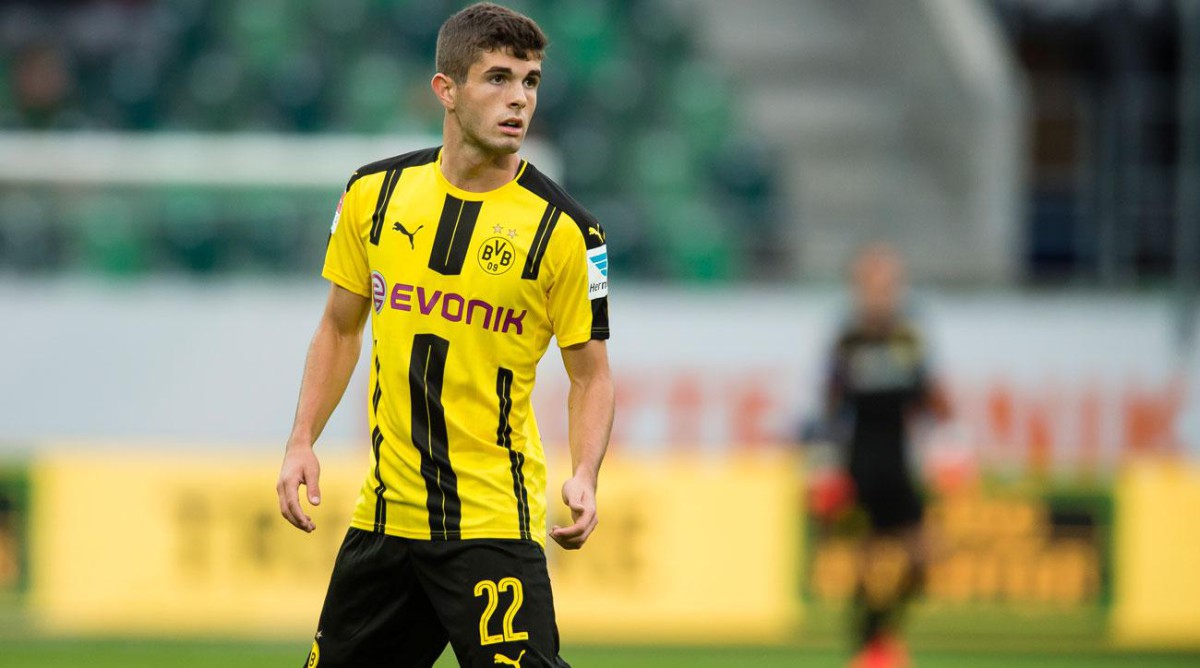 In the midst of a dominating 6-0 Borussia Dortmund victory over Legia Warsaw, Christian Pulisic marked his first UEFA Champions League start with a big milestone.
Pulisic wrapped up a strong 90 minute performance in his UCL debut by notching his first assist on a beautiful cross from the left wing, which was tapped home by Gonzalo Castro in the 76th minute. It was a fitting conclusion to a historic match for the young American star. He became Dortmund's youngest ever UCL starter, just four days ahead of his 18th birthday, but played with poise well above his years throughout the rout.
Pulisic did his hype justice in his first action since the U.S. Men's National Team's recent World Cup qualifiers. He has not featured in Bundesliga play yet for Dortmund, but is seeking to earn his place in the starting eleven after opting to stay with the club during the summer transfer window.
Here's a look at Pulisic's assist: