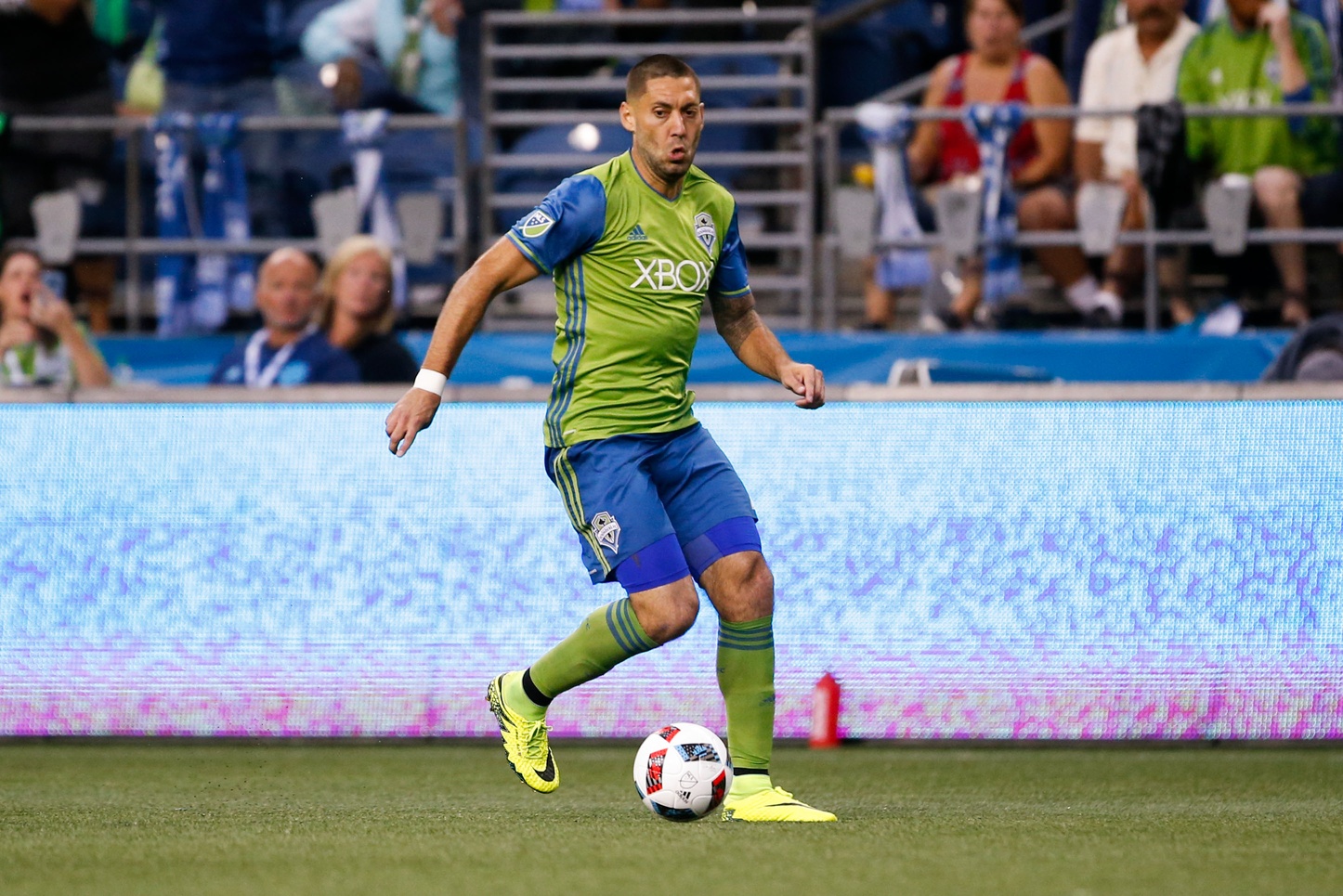 Clint Dempsey made his return to the practice field last week, but the Seattle Sounders star was absent once again for the team's most recent training sessions.
The forward did not train with the Sounders on Monday or Tuesday. Dempsey's absence comes just days after the forward returned to the team after undergoing a procedure for an irregular heartbeat. Dempsey has since been cleared to exercise and join the team for light drills.
Sounders interim head coach Brian Schmetzer said that he "cannot comment on that" when asked about Dempsey's whereabouts, while stating that the forward remains in the Seattle area. Schmetzer previously stated that Dempsey's absence on Monday was because it was a regeneration day.
Upon Dempsey's return to action last week, Sounders General Manager Garth Lagerway said that the club was "cautiously optimistic" that Dempsey would return to game action this season.
The Sounders are off on Wednesday before returning to training on Thursday ahead of this Sunday's visit to the LA Galaxy.