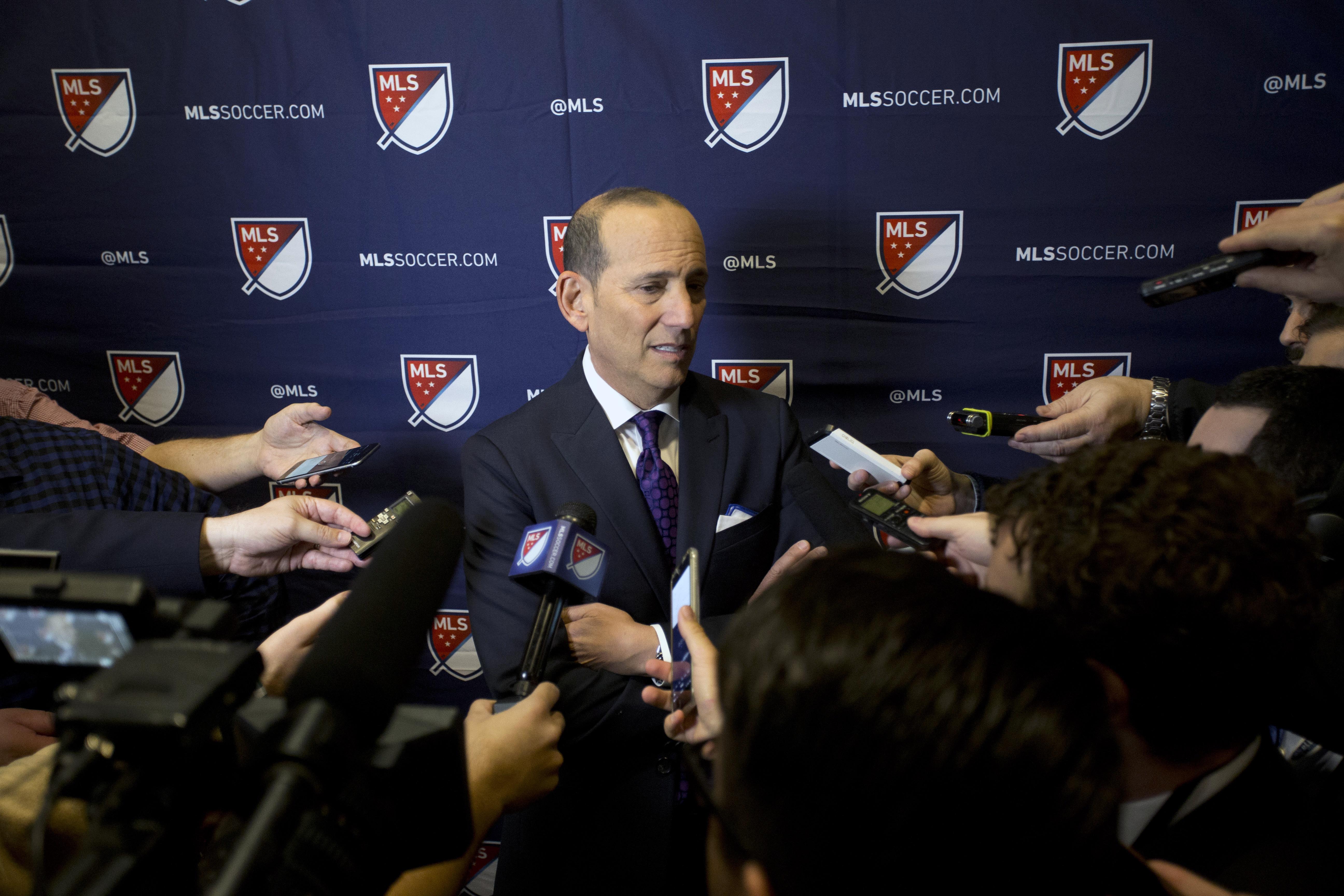 Don Garber sees a light at the end of the expansion tunnel, but the MLS commissioner is making sure the league approaches that light in a deliberate manner.
Speaking to reporters at Tuesday's U.S. Open Cup finale, Garber said that the league continues to focus on 28 teams but is making sure not to rush towards that number. As things stand, Minnesota United and Atlanta United are set to push MLS' ranks to 22 in 2017 before Los Angeles FC joins the league one year later.
Meanwhile, Garber hinted at the league's ongoing troubled with what is supposed to be MLS' 24th team, David Beckham's Miami project. As Beckham's group continue to face hurdle after hurdle in securing their place in the league, Garber says the league will take the process slowly with each and every expansion market.
"I go to sleep at night continually thinking that we should not make the mistakes of the NASL or other leagues who have expanded too quickly, so it would be a shame to take our eye off of that ball," Garber said. "But I don't think we're at that point yet. As you know, it's 28 teams for us. We're a long way from 28, still haven't finalized our 24th team. So that gives us five more teams to fill over the next however many years.
"When I look at what's happening across the U.S. for the most part, because I think we're fully expanded in Canada, and you see markets like Austin and San Antonio and San Diego and St. Louis and Sacramento and Las Vegas and Cincinnati, these are big cities that have fans that already are engaged with the sport on some level professionally," he added. "I don't know how we don't provide these fans and owners and municipalities the opportunity to be involved in MLS. We've got to be smart about it, careful about it."
MLS recently announced the roster-building rules that will be utilized by the upcoming expansion sides as Minnesota United and Atlanta United begin to build their squads ahead of their debut seasons.