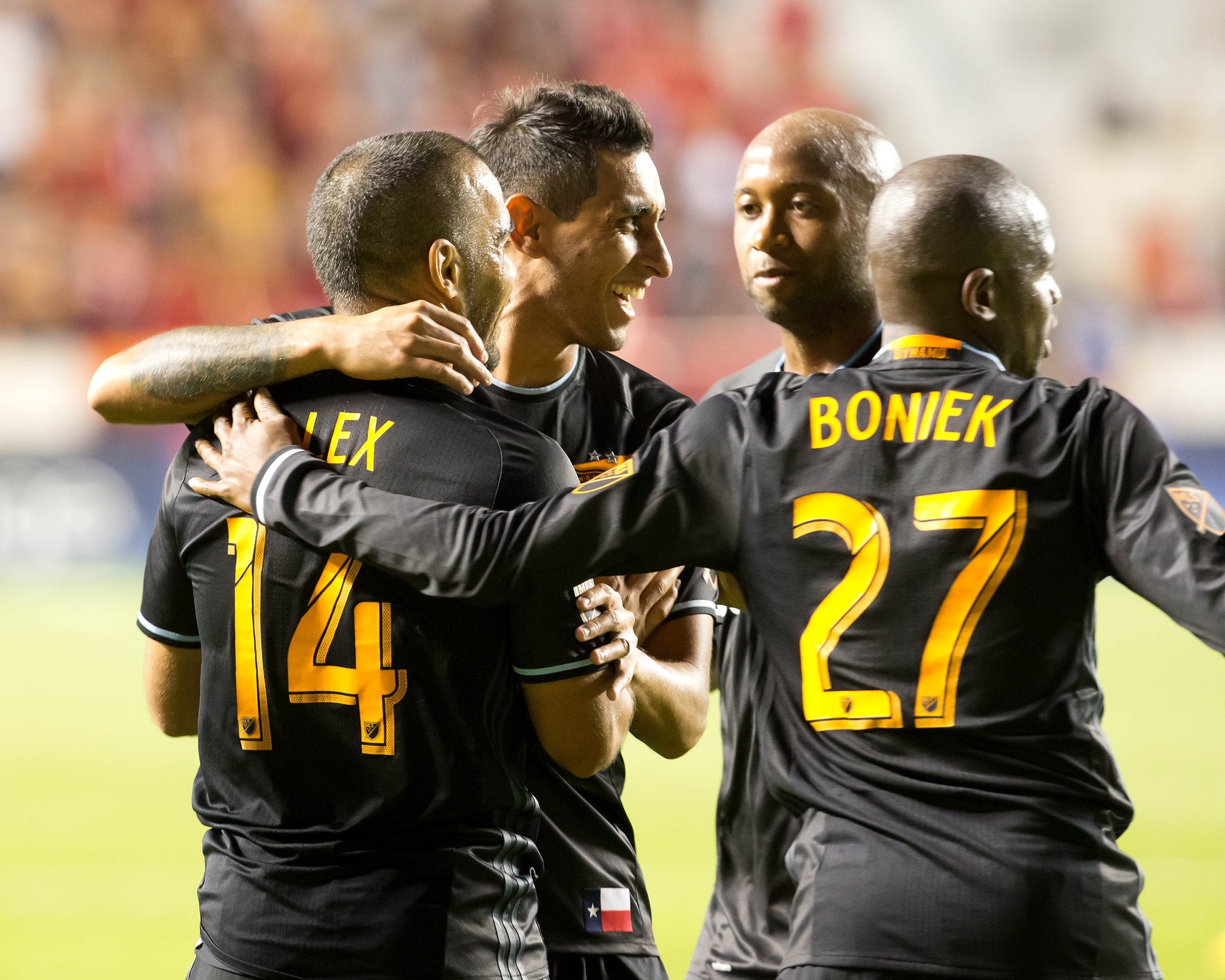 Real Salt Lake entered the weekend unbeaten at the fortress that is Rio Tinto Stadium, but the team's run could not survive a clash with an unlikely streak-ender.
A goal from Alex proved just enough for the Houston Dynamo, who escaped Rio Tinto Stadium with a 1-0 win on Saturday night. Despite the win, the Dynamo remain in last place in the West, while the loss sees RSL fall back towards the pack as the club sits fourth in the conference standings.
RSL proved wasteful throughout the night, but Alex made sure to take his chance to score a 36th minute goal. After winning the ball in the midfield, Ricardo Clark played a pass to the Brazilian as he darted towards goal. The midfielder found space to rip a shot past Nick Rimando, scoring the game's lone goal one one of only two Dynamo shots on target. The finish was Alex's third in as many games
On the other end, RSL was particularly lackluster in the attack. The team fired a total of 15 shots on the night, but just one tested Dynamo goalkpeer Joe Willis, who made a comfortable save of a Juan Manuel 'Burrito' Martinez effort.
Following the win, the Dynamo look to continue to play spoiler in next Saturday's clash with the Portland Timbers, while RSL's road gets even more difficult with a clash against Supporters' Shield favorites FC Dallas.
MAN OF THE MATCH
Goals win games, and Alex's was just enough to earn his side three points, as well as Man of the Match honors.
MOMENT OF THE MATCH
Following an ill-advised pass out of the back, Ricardo Clark stole the ball and sent Alex towards goal, sealing a finish that proved enough for the win.
MATCH TO FORGET
Jamison Olave's pass out of the back put John Sterzer in a tough spot, but the RSL midfielder took too many touches before seeing the ball stripped. Sterzer was substituted in the 51st minute in favor of more firepower, signaling the end of a poor day.