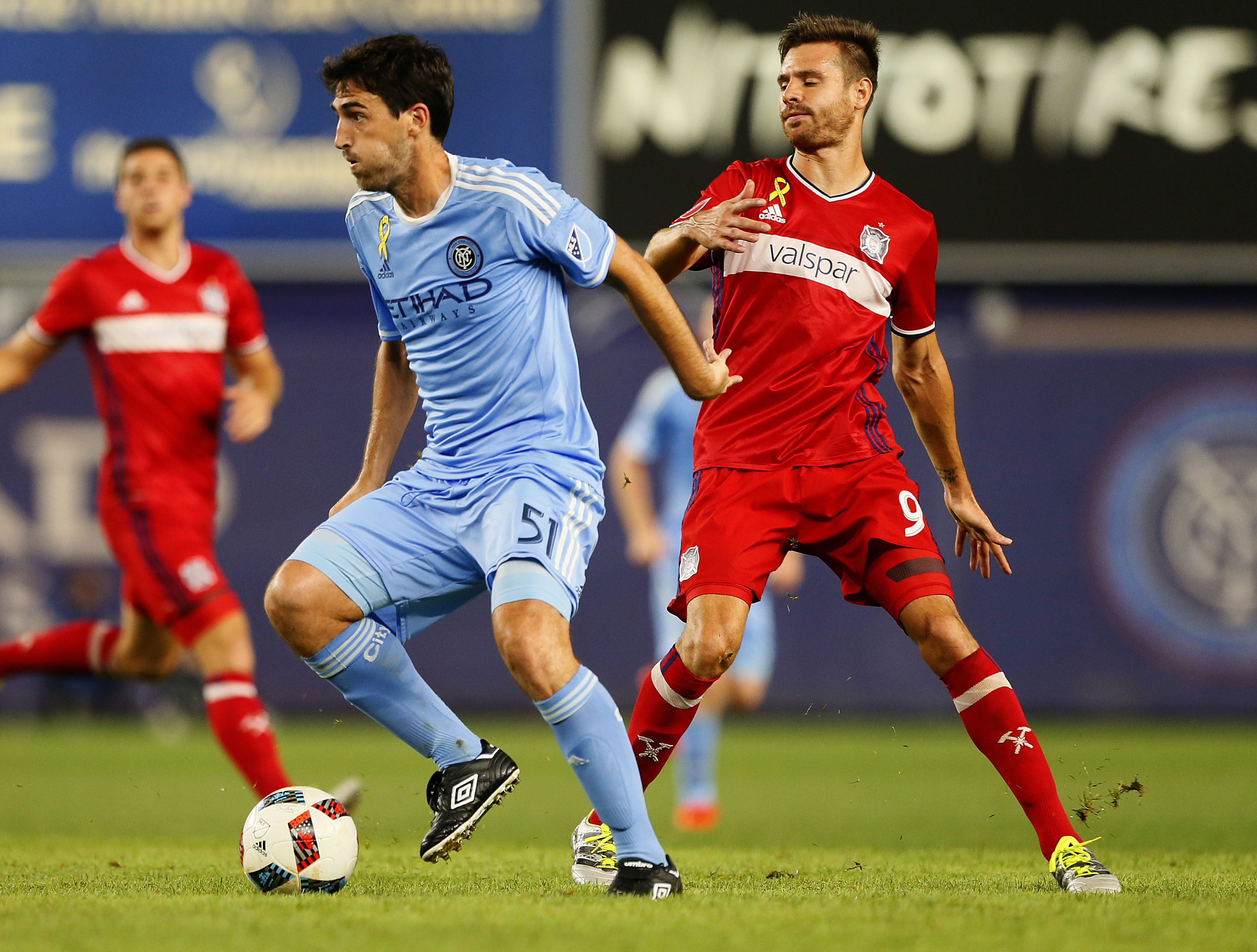 NEW YORK — The Chicago Fire's press conference on Friday was so short, Joao Plata would look like a giant in comparison.
There was apparently not much for reporters to ask the head coach of a team that once again played dreadfully, nor was there apparently much for him to say after witnessing his side make juvenile defensive mistakes in a 4-1 battering at the hands of New York City FC this late into the season.
Instead, Fire head coach Velkjo Paunovic could only look blankly around the room in the bowels of Yankee Stadium as he tried to explain yet the latest disappointing loss for MLS's cellar dwellers.
"It's just that this year we are making all of the mistakes that one team can make," said Paunovic. "That, of course, is why we are where we are. Yes, we always say that it's a learning process and everything, but you have to learn from the mistake. If you're not learning from your mistake then something is wrong."
Paunovic vowed to "fix" these mistakes in 2017, a telling sign that shows that he is already looking forward to next year given what has endured in a rough first season in charge of the Fire. Currently, the club has the fewest points total with 27 from 29 games. Equally as bad? The Fire are tied with the New England Revolution for the worst goal differential in the league at -12.
It has just been a bad year all around, and the road loss to NYCFC was just the latest demoralizing blow for a Fire team that probably feels like MLS's punching bag at this point.
"Tough match. I'm really disappointed," said Fire forward Luis Solignac. "We came here to get a different result. We need wins. All I can say is that we tried our best and it didn't work out this time."
If that is the Fire's best, then it clearly is not good enough. The club found itself down 2-0 in the opening nine minutes of the Eastern Conference affair after conceding twice in a span of 63 seconds. The Fire eventually pulled one back in the first half through Solignac to reestablish some hope, but it all went up in a cloud of smoke nine minutes later when NYCFC pushed the lead to 3-1 just before halftime.
Steven Mendoza had nothing but red jerseys in front of him on that 44th-minute play, but none of the Fire players stepped up to challenge him despite their numerical advantage. Mendoza capitalized on the space provided, and curled a beauty past goalkeeper Sean Johnson at full stretch.
The strike was mesmerizing. The elementary defending was not.
"We knew that New York had strong players up top, players that if you give them a half a chance, they're going to put it away," said Fire midfielder Arturo Alvarez. "That's what happened today."
As bad as the overall performance was, there were some positives for the Fire. The attack created a handful of scoring chances, and looked dangerous several times on the break. David Accam, in particular, threatened often with his speed.
Still, it was all in all another frustrating night for a club that is more than ready to turn the page on 2016.
"It's been a tough season for us," said Alvarez. "We have to get better. We have to keep pushing and show people that we can be that team to beat next year."