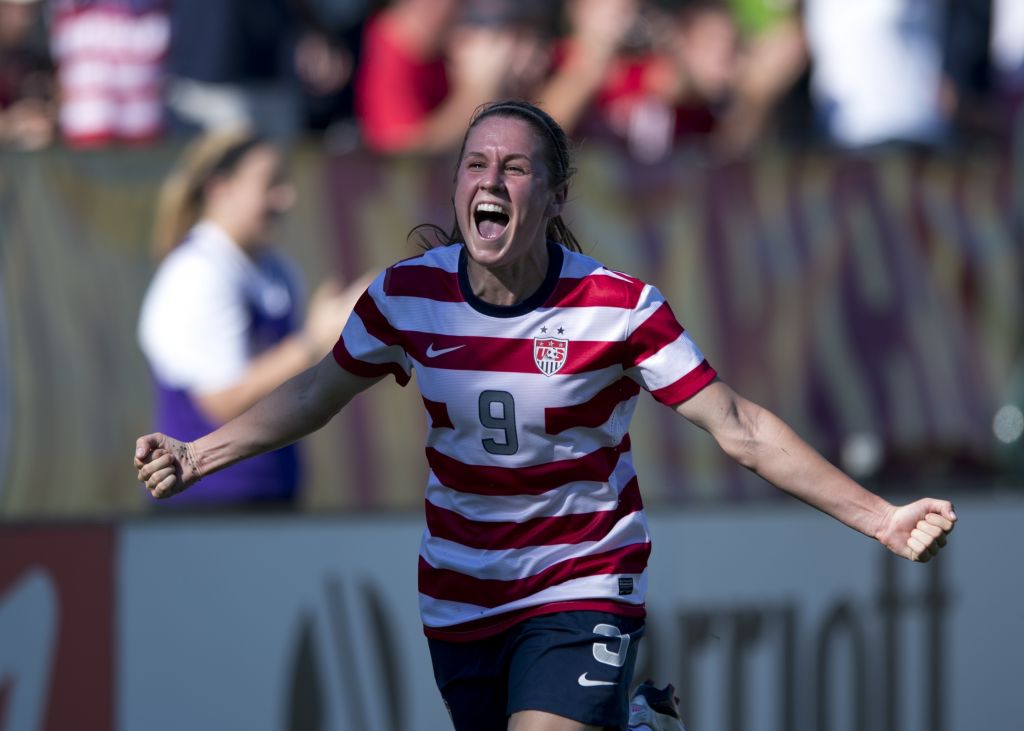 It's the end of a 15-year era for the U.S. Women's National Team, as 31 year old midfielder Heather O'Reilly has announced her retirement from international football.
"I have spent nearly half my life in a U.S. Soccer uniform, so making the decision to retire from international play was incredibly hard and emotional," said O'Reilly. "But quite simply, after 230 caps, thousands of practices, many trips around the world, and having played in three World Cups, and three Olympics, it just feels like the right time. I've had an incredibly complete career playing for my country and it has been an absolute honor to represent the USWNT for the last 15 years. I'm leaving this team with a lot happiness in my heart and pride for what we've accomplished. I truly love this game and it will be in my life forever."
O'Reilly made 230 appearances for the USWNT over her 15 year career, 7th all-time in the team's history. In that span she's scored 46 goals, good for 12th all-time, and recorded 54 assists, 6th all-time.
The midfielder made her debut against Sweden on March 1, 2002 at the age of 17 as a high school senior. She would feature regularly for the USWNT over the next decade and a half, appearing on three Olympic gold medal squads (2004, 2008, 2012) as well as three World Cup sides, winning once in 2015.
"Heather has been a vitally important part of our program for many years and has continued to set a standard for professionalism and work ethic," said U.S. head coach Jill Ellis. "She's been right in the thick of things for most of our big moments over the past 15 years and has always been the ultimate team player and a world-class person. She should be incredibly proud of the indelible impact she's made on this team and on women's soccer."
O'Reilly confirmed that she would continue to play club soccer with her NWSL side, FC Kansas City, after leading them to the league title in 2015 while assisting the championship-winning goal of Amy Rodriguez.
She will play her final USWNT match on September 15th against Thailand in Columbus, Ohio.
–
Where does Heather O'Reilly rank among the all-time American greats? Sad to see her go?
Share your thoughts below.