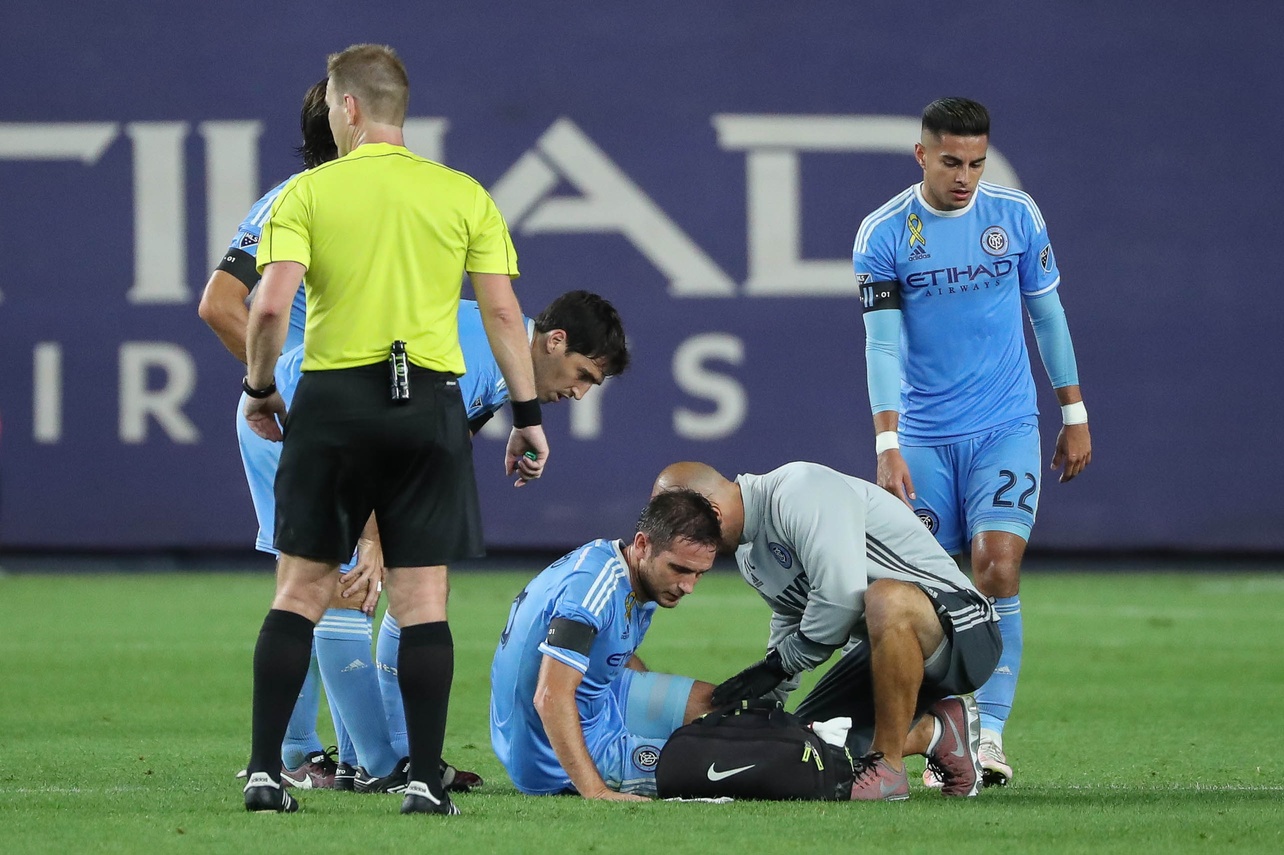 Frank Lampard has been one of the league's best players since his return from injury, but the New York City FC midfielder could be set for some more time on the sidelines after suffering yet another injury on Saturday night.
The 38-year-old star was removed in the 42nd minute in Saturday's 2-2 draw with FC Dallas due to a left calf injury. While defending in his own half, Lampard visibly slowed up before walking back into defense. Moments later, he was removed from the match in favor of Steven Mendoza.
"I didn't speak to Frank yet and we didn't see the doctor yet," said NYCFC head coach Patrick Vieira. "I'm just going to wait and see how bad it is. Hopefully, he'll be okay, but he's got the experience and, hopefully, he came off before making it worse.
"He's a professional and he knows his body better than anybody else," he added. "He came out because we don't want him to make it worse. Hopefully, he will recover and be ready for the next game on Friday. We will just have to wait and see."
After missing the first 12 matches due to a calf injury, Lampard returned to NYCFC in spectacular form. The midfielder has scored 12 goals in 17 appearances this season to help push NYCFC towards the top of the East.
NYCFC is back in action on Friday for a match against the Chicago Fire at Yankee Stadium.