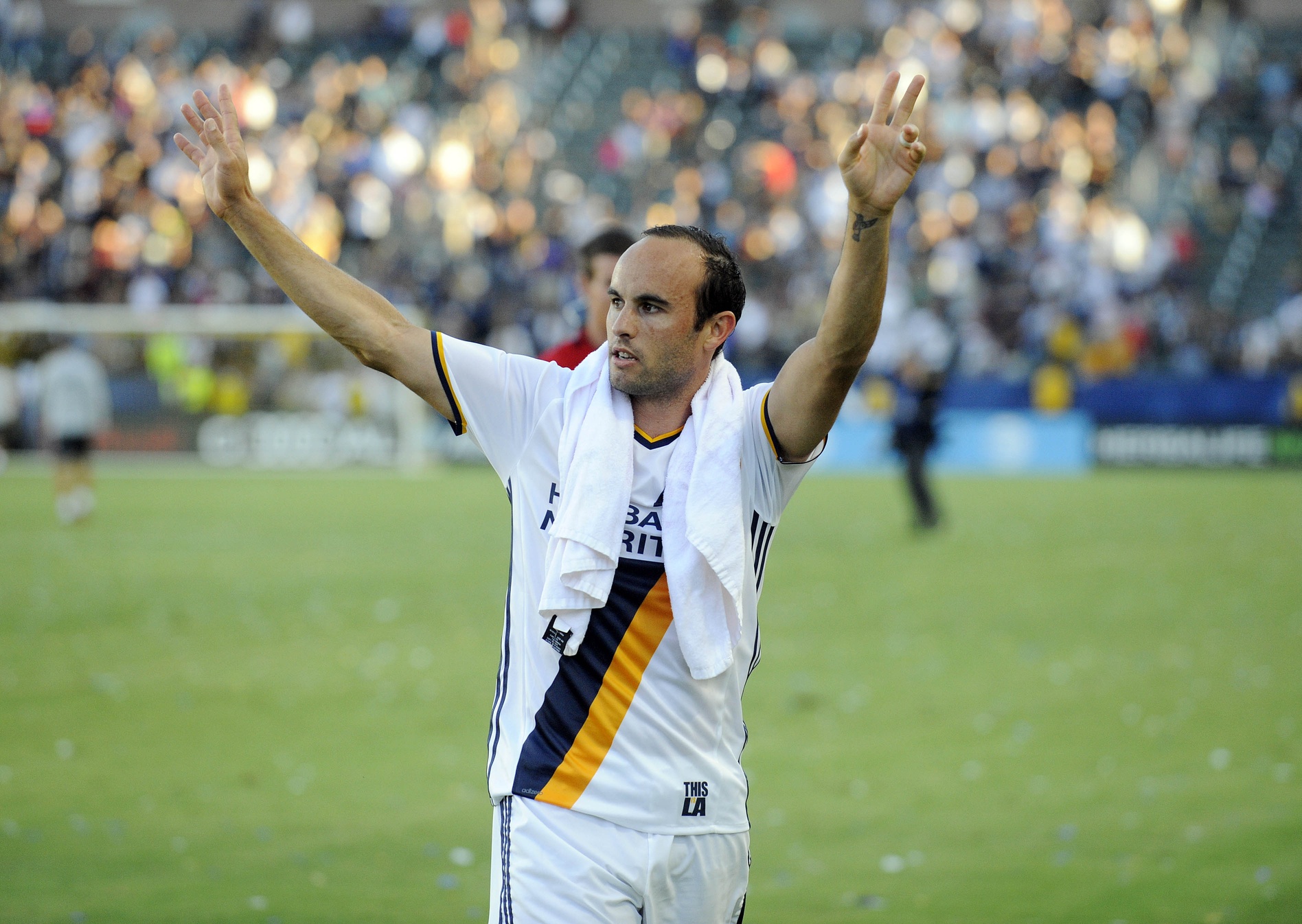 It didn't take Landon Donovan long to return to his goalscoring ways.
The MLS' all-time leading scorer fired his first finish since his return in Sunday's match against Sporting KC. The LA Galaxy forward's goal came in the 76th minute, just two minutes after the forward entered the match for Raul Mendiola. In total, it took Donovan just nine minutes over two games to fire his first goal.
Slipped in by Robbie Rogers, Donovan's finish was first-time, as the 34-year-old star placed a shot past Tim Melia and into the far post.
The goal was Donovan's 145th career finish.
Here's a closer look at Donovan's finish: