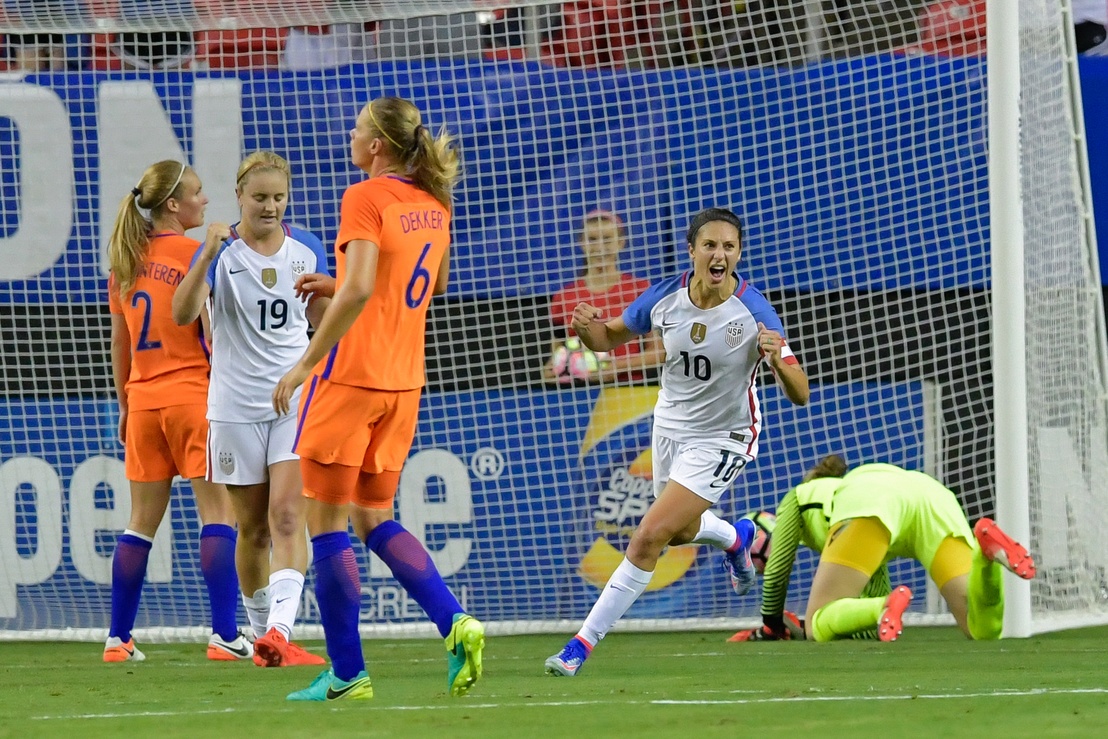 Carli Lloyd scored her 94th international goal as the U.S. Women's National Team defeated the Netherlands 3-1 in a friendly on Sunday.
The Dutch opened the scoring just two minutes in, surprising the Atlanta crowd. Following a deflection in the midfield, Shanice van de Sanden darted past the USWNT backline and fired a shot past Alyssa Naher, putting the USWNT behind early.
After a significant spell behind, Lloyd recorded the equalizer in the 35th minute after a terrific run and pass from Tobin Heath on the right flank. It was the midfielder's 15th goal of 2016 and fourth in the two-match friendly set following a hat-trick against Thailand.
The USWNT took control in the second half after defender Mandy van den Berg's own goal and Allie Long's strike in the 78th minute. Long's finish began with Megan Rapinoe, who lofted a cross towards Lloyd in the center of the box. The USWNT star headed a pass towards Long, who tapped a shot into an open net to cap the scoring.
Off the field, Rapinoe continued her protest as she kneeled again during the national anthem before the game. She entered the match as a 64th minute substitute before setting up Long's goal.
With the most recent pair of friendlies now finished, the USWNT returns to action on October 19 for a friendly against Switzerland at Rio Tinto Stadium.