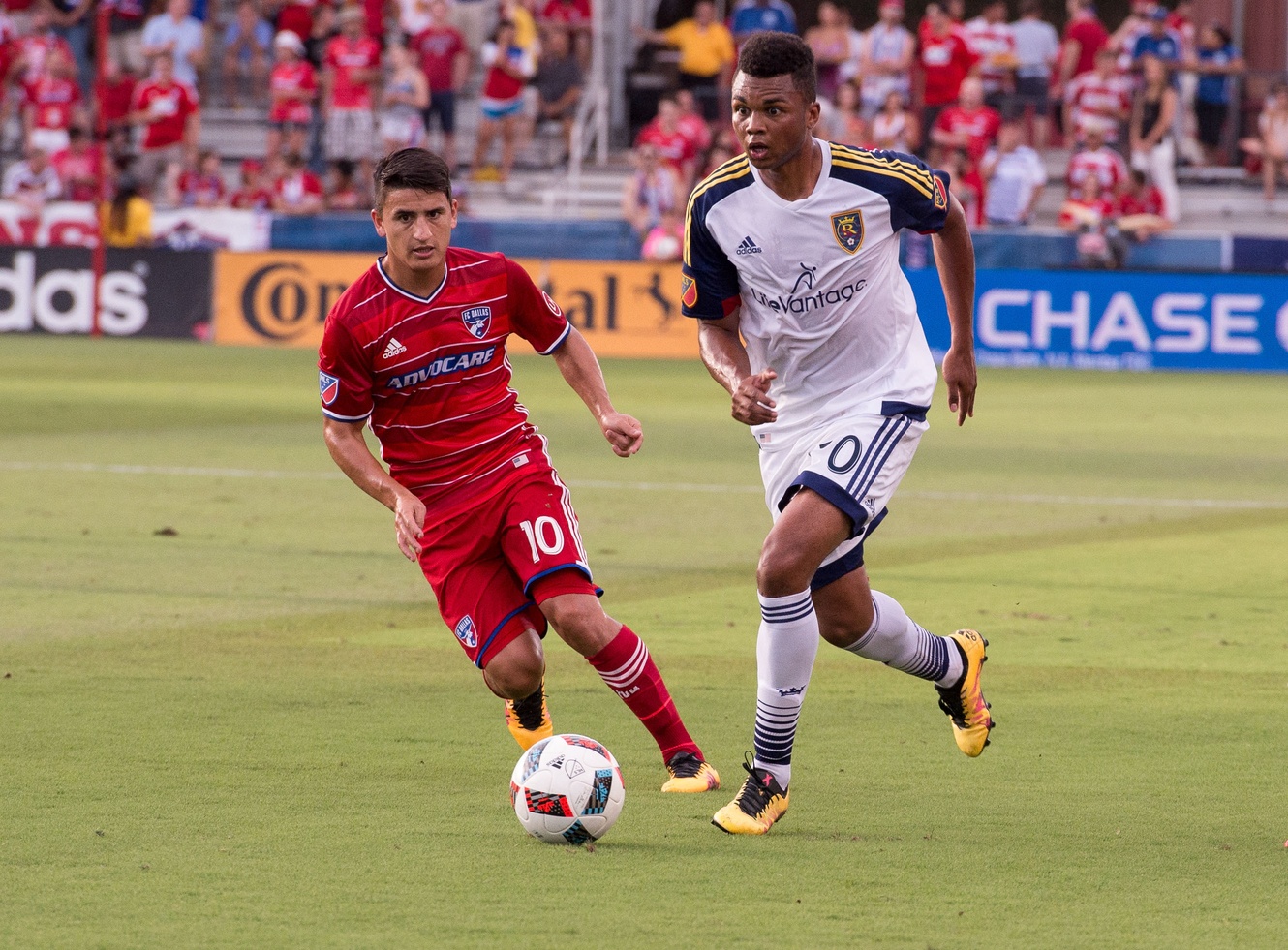 Saturday is a busy day in MLS play, as several teams in the playoff hunt collide as the season winds down.
An Eastern conference clash between Toronto FC and the Philadelphia Union kickstarts the action, as TFC looks to clinch a spot in the playoffs with a win. In addition, the New York Red Bulls can book a spot in the postseason with a victory over the Montreal Impact at Red Bull Arena.
In the West, the Colorado Rapids can take a step towards catching FC Dallas in a meeting with the struggling Vancouver Whitecaps, who continue to fall out of the Western Conference race. FC Dallas' spot in the postseason was secured last weekend, but the U.S. Open Cup champions collision with Real Salt Lake could serve as a potential playoff preview.
Elsewhere, Orlando City and D.C. United battle to get above the red line, while the Houston Dynamo look to continue to play spoiler against the Portland Timbers.
If you will be watching today's action, please feel free to share your thoughts and opinions in the comments section below.
Enjoy the action (Today's TV schedule below):
MAJOR LEAGUE SOCCER
5 p.m. — MLS Live/MLS Direct Kick/DirecTV — Toronto FC vs. Philadelphia Union
7 p.m. —MLS Live/MLS Direct Kick/DirecTV — Vancouver Whitecaps vs. Colorado Rapids
7 p.m. — MLS Live/MLS Direct Kick/DirecTV — D.C. United vs. Orlando City SC
7 p.m. — MLS Live/MLS Direct Kick/DirecTV — New York Red Bulls vs. Montreal Impact
9 p.m. — MLS Live/MLS Direct Kick/DirecTV — Houston Dynamo vs. Portland Timbers
9:30 p.m. —MLS Live/MLS Direct Kick/DirecTV — Real Salt Lake vs. FC Dallas
10:30 p.m. — MLS Live/MLS Direct Kick/DirecTV — San Jose Earthquakes vs. Sporting Kansas City