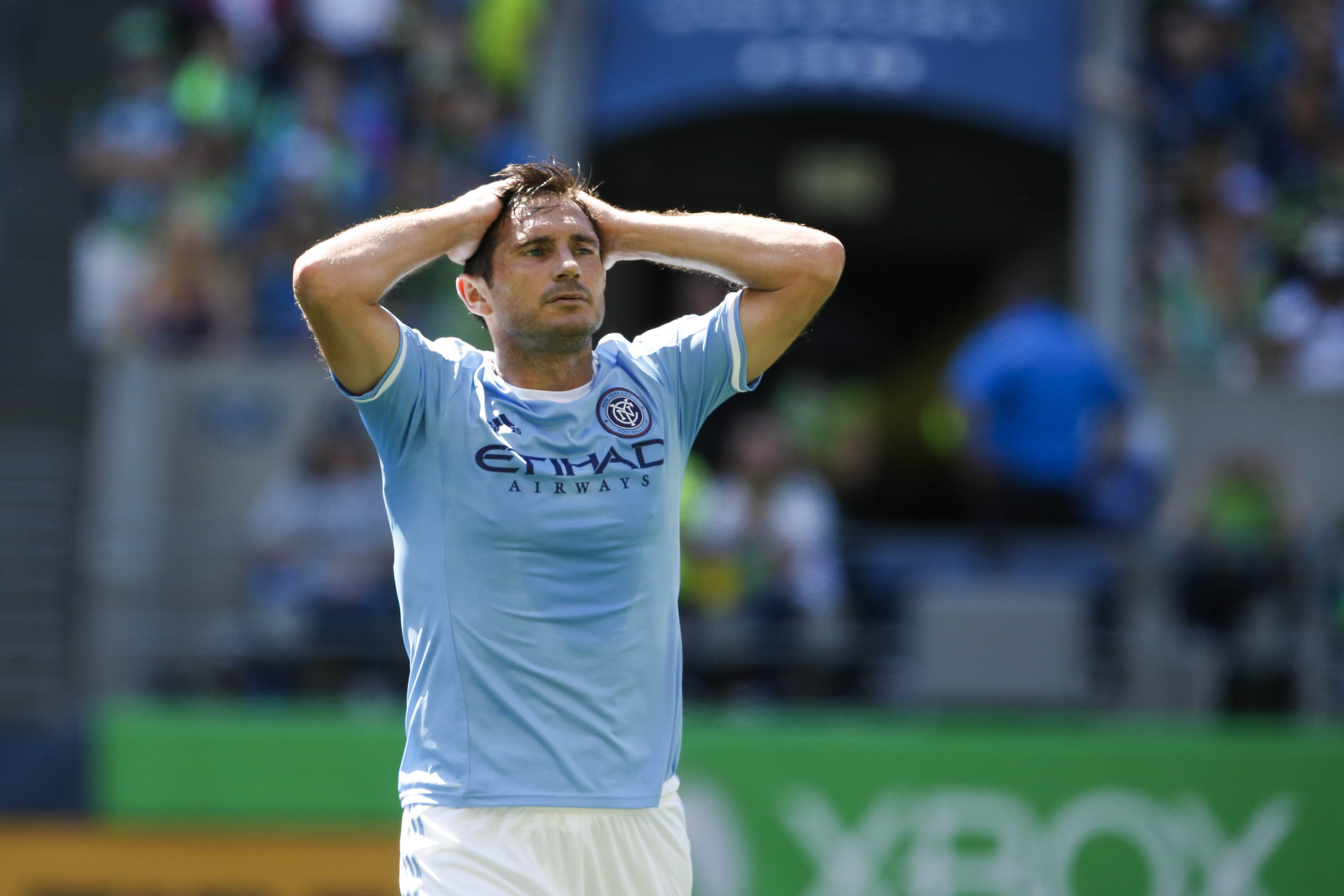 A calf injury kept Frank Lampard from seeing the field at the start of the season. Another one will keep him off the field for up to a month.
New York City FC announced on Monday evening that Lampard is set to miss 3-4 weeks with a calf problem. The injury, which is different than the pesky one that sidelined the midfielder for the first two-and-a-half months of the season, was sustained in the first half of NYCFC's 2-2 home draw with FC Dallas on Saturday. Lampard was removed after 42 minutes in that game.
The 38-year-old Englishman has been on a tear since getting back on the field and regaining his rhythm. He has scored 12 goals and assisted on one more in 18 matches (15 starts), helping NYCFC reach third place in the Eastern Conference.
Lampard's time in New York City has been plagued by calf injures. In addition to the one he suffered at the start of the year, Lampard had his club debut in 2015 delayed because of a similar knock.
Any lingering issues with this current injury could put him at risk of missing the playoffs, which NYCFC is expected to clinch a berth for in the coming weeks.
What do you think about Lampard being sidelined with another calf injury? How will NYCFC cope without him? Worried this injury might linger as long as the last one? Concerned about how ready Lampard will be come playoff time?
Share your thoughts below.