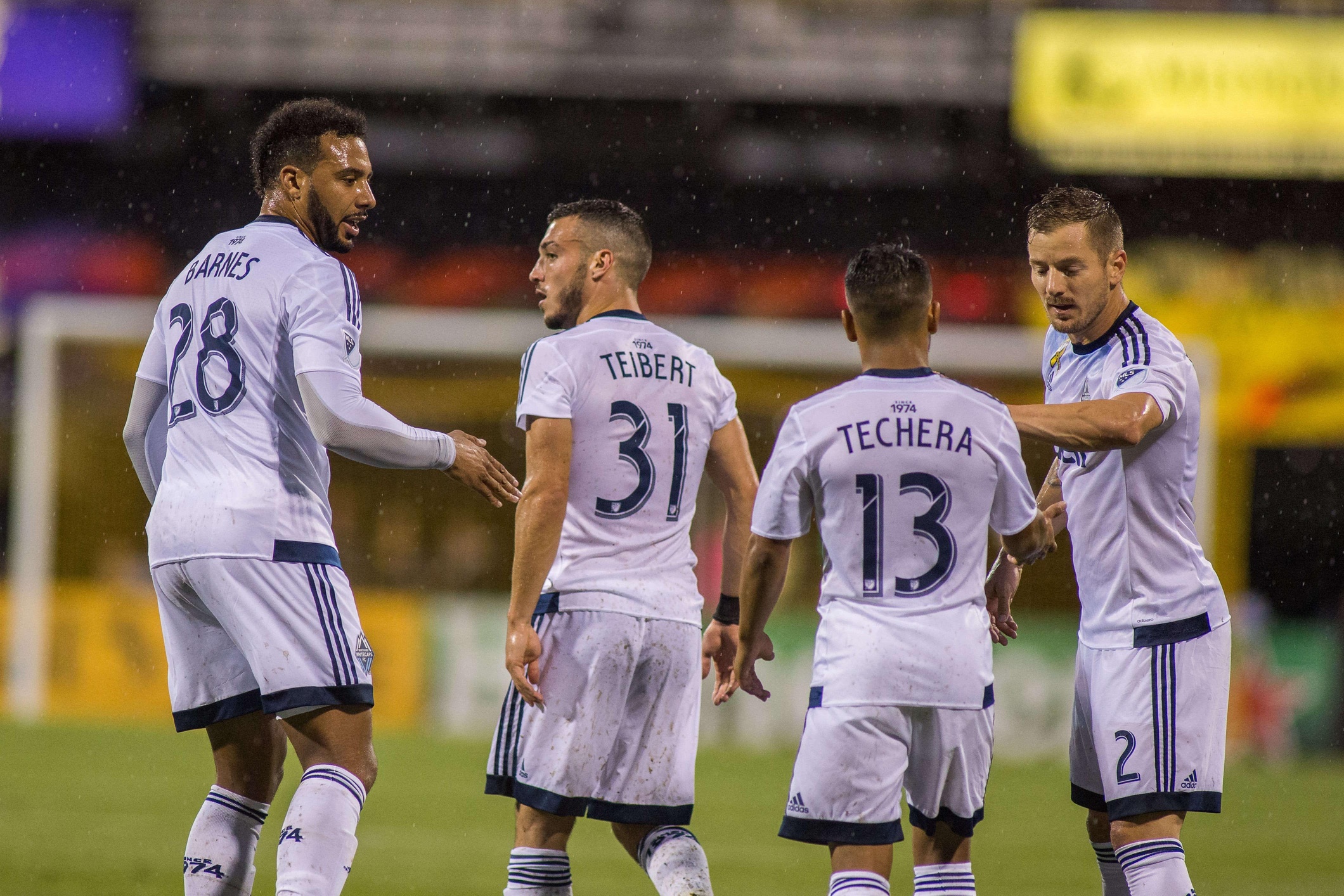 After nearly two months, the Vancouver Whitecaps are finally back in the win column.
Led by second half goals from Andrew Jacobson and Eric Hurtado, the Whitecaps toppled the Columbus Crew, 3-1, in a game delayed by inclement weather. The win is the Whitecaps first since July 13, snapping an eight-game winless run.
The Crew opened the scoring just 11 minutes in through Ola Kamara, but it took the Whitecaps just two minutes later via a Gaston Sauro own goal.
For the next 61 minutes, the scoreline remained level, but a pair of late Whitecaps goal sealed the win.
Jacobson fired what proved to be the game-winning goal in the 74th minute, finishing an assist from Christian Bolanos. Just eight minutes later, Hurtado all but sealed the win. Moments later, Tony Tchani earned a red card, dooming the Crew to their third loss in four games.
Following the win, the Whitecaps return to action Tuesday for a CONACAF Champions League clash with Sporting KC. The Crew, meanwhile, visit Orlando City next Saturday.
MAN OF THE MATCH
Matias Laba ran the midfield for the Whitecaps, making four tackles while also adding a pair of interceptions in a complete defensive performance.
MOMENT OF THE MATCH
With the game winding down, Andrew Jacobson's goal pushed the Whitecaps ahead in what was a must-win game.
MATCH TO FORGET
Gaston Sauro's own goal got the Whitecaps right back into it in a match that was far from the Argentinian's best.