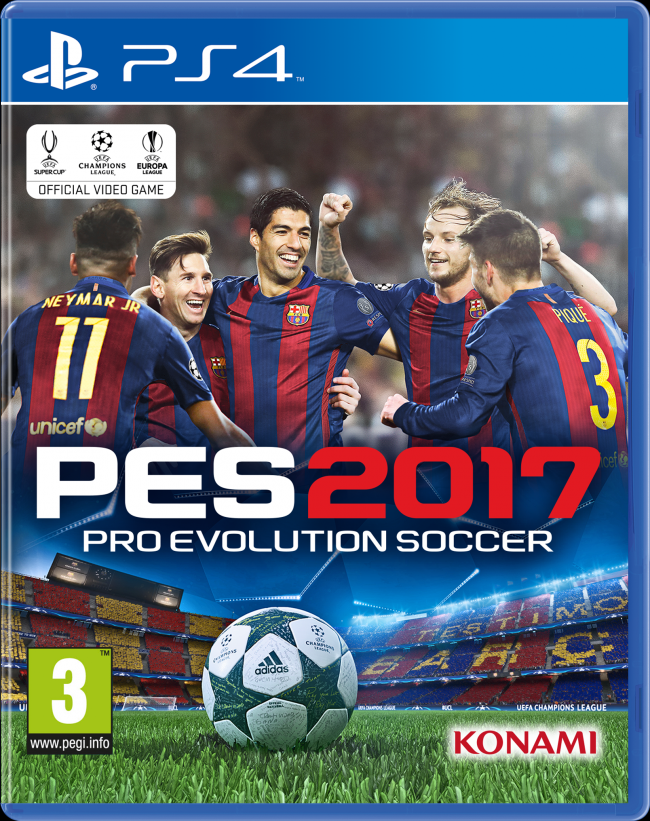 Soccer gaming season is once again upon us, and it Konami's series that is getting things started.
Pro Evolution Soccer (PES) 2017 was released in stores across the United States and North America on Tuesday, ending the long wait gamers had for something new to play on their consoles or computer. PES 2017 boasts improvements in both passing and goalkeeping, the addition of a 'Real Touch' feature that replicates numerous ways to receive and control a pass, adaptive artificial intelligence, and much more.
This year's edition of the Konami video game includes official partnerships with Barcelona, Liverpool, Borussia Dortmund, and other leagues across the world. It will also bring back the official UEFA Champions League and Europa League licenses, as well as the popular ability for Playstation 4 users to share and transfer option file data via USB sticks.
PES 2017, which rivals EA Sports' FIFA title every year, is out for Playstation 4, Xbox One, Playstation 3, Xbox 360, and Microsoft Windows. It will be released in the rest of the world on Thursday.
If you need another look or have not caught a glimpse of the video game yet, here is one of Konami's trailers for PES 2017:
[youtube https://www.youtube.com/watch?v=Xml03IM7xsA]
—–
What do you think about PES 2017 hitting stores nationwide? Planning on getting it, or are you going to wait it out another couple weeks for FIFA 17? Buying both this year?
Share your thoughts below