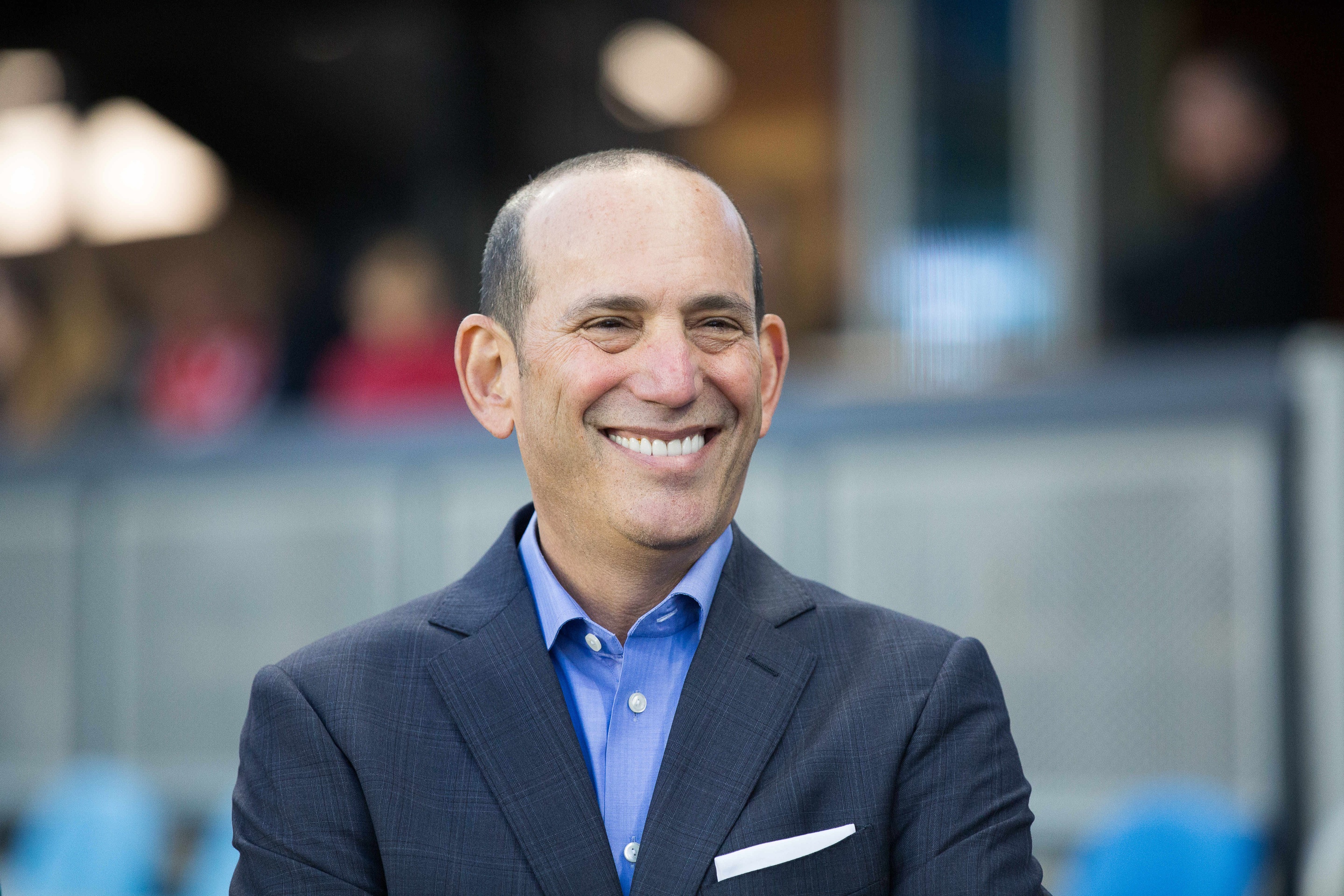 After what has already been a successful season for new USL club FC Cincinnati, MLS commissioner Don Garber seems to be showing some interest in the city as an MLS market.
Garber will visit Cincinnati Nov. 29 to speak at a public event, the Cincinnati Enquirer reported Monday afternoon.
Garber's visit will include a driving tour of the the city with Mayor John Cranley and a speech at a public event where Garber will "talk about his vision for the MLS."
"Cincinnati is a city on the rise and so is soccer," FC Cincinnati General Manager Jeff Berding told the Enquirer. "We've created an environment for a professional soccer team to be successful."
"FC Cincinnati has done a fantastic job of putting a high-quality product on the field, filling Nippert Stadium with record-setting crowds, and adding to the vibrancy of our city," Cranley added. "We are lucky to have FC Cincinnati and MLS would be lucky to have them too."
FC Cincinnati looks to be a candidate for MLS expansion in the near future, and we will hear a lot more about that possibility when Garber speaks in Cincinnati. With Los Angeles FC, Minnesota United and Atlanta United FC joining next season, MLS will be up to 23 teams, while David Beckham's Miami project remains a target for the 24th spot.
FC Cincinnati, which has recorded record-breaking attendance this season, is entering the United Soccer League playoffs. The team finished third in the USL's Eastern Conference and will face the Charleston Battery in the first round of the playoffs this weekend.