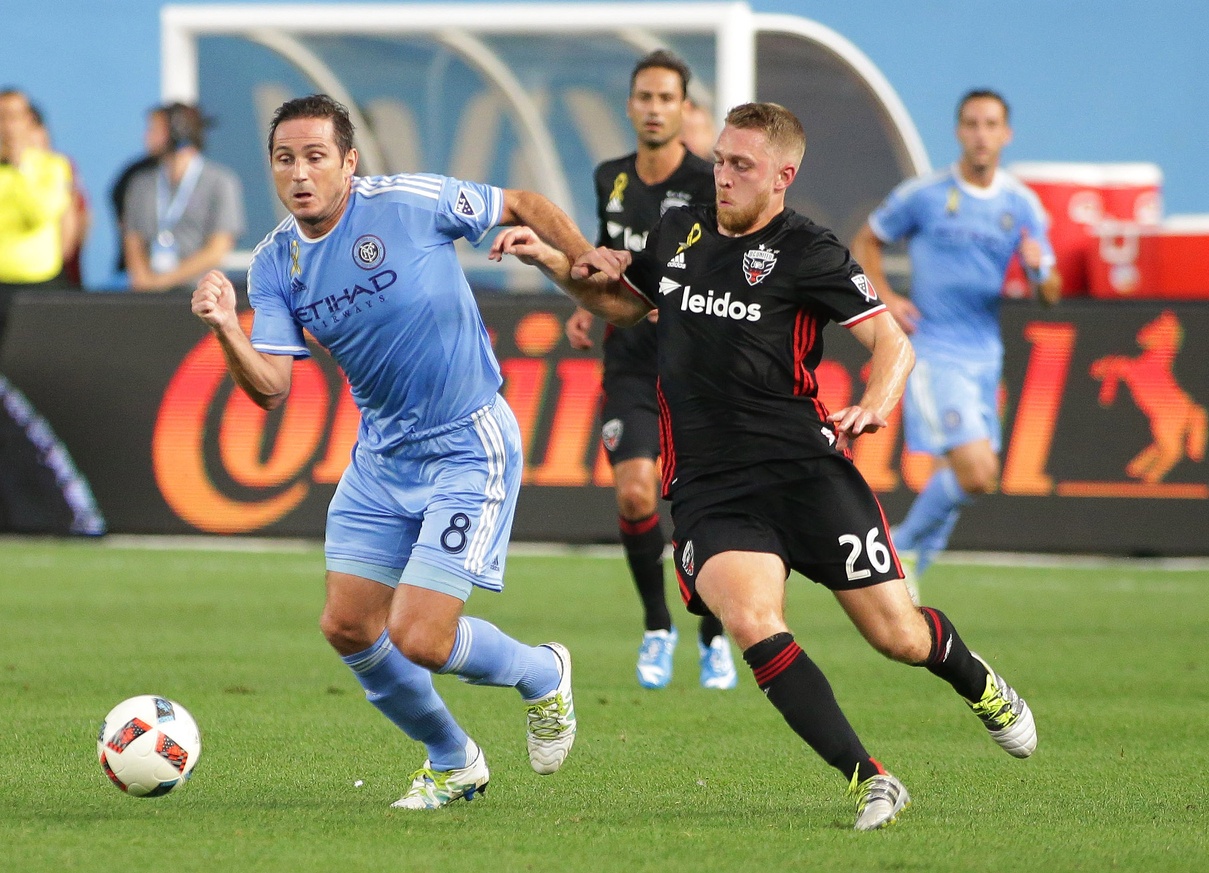 Despite the international break, the weekend provided a thrilling slate of MLS games that included some very memorable performances.
Here's a look at this week's Best of MLS:
PLAYER OF THE WEEK
On a day recognized as Frank Lampard Day, the NYCFC midfielder stepped up late to seal a dramatic three points for the Eastern Conference contender. Lampard provided two goals after the 85th minute, sealing a 3-2 win for NYCFC that pushes the team to the top of the conference while earning the midfielder honors as SBI MLS Player of the Week.
Lampard beat out Mauro Diaz and Michael de Leeuw for this week's honors.
TEAM OF THE WEEK
The Philadelphia Union may have been a bit shorthanded, but the Chicago Fire's demolition of a team in the playoff chase remains quite impressive. After opening the scoring via an own goal, Michael de Leeuw and Arturo Alvarez fired second-half finishes, leading the way in a 3-0 win that certainly sits as a highlight of the Fire's season.
Saturday's victory was just enough to beat several other contenders for SBI MLS Team of the Week, including the New York Red Bulls and FC Dallas.
ROOKIE OF THE WEEK
Jonathan Campbell has been among the best rookies this season, and the centerback was vital once again on Saturday night. The North Carolina product was sturdy in defense, earning recognition as SBI MLS Rookie of the Week.
Campbell beat out a talented field of first-year professionals that included Brandon Vincent, Jack Harrison and Julian Buescher.
GOAL OF THE WEEK
Baggio Husidic's blast from range was an easy choice for SBI MLS Goal of the Week, beating out teammate Giovani dos Santos for the award.
—
What do you think of this week's selections? Which players and teams stood out to you?
Share your thoughts below.