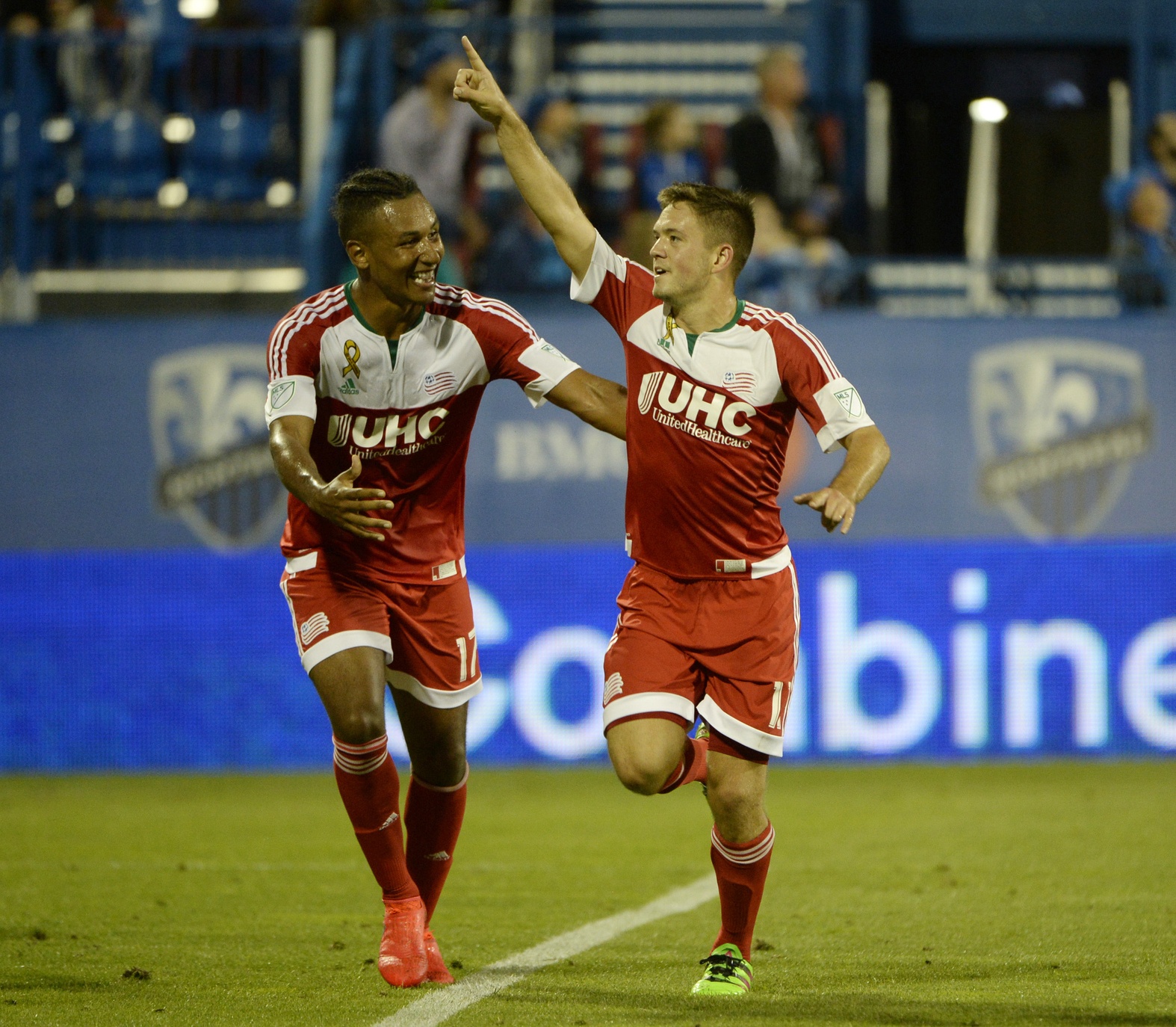 The New England Revolution bounced back from a U.S. Open Cup loss thanks to a standout performance, while the Houston Dynamo shocked a Western Conference contender to shake up the playoff race.
Here's a closer look at this week's Best of MLS:
PLAYER OF THE WEEK
There were several standout performances across MLS over the weekend, but no one stood out quite like Kelyn Rowe. Following Tuesday's U.S. Open Cup loss to FC Dallas, the Revs rebounded in a big way in league play thanks to the play of Rowe. The winger fired two goals while adding an assist in a 3-1 road win over fellow postseason contenders in the Montreal Impact, helping push the Revs into the sixth and final playoff spot in the Eastern Conference.
Rowe's big game saw the midfielder earn honors as SBI MLS Player of the Week ahead of Jozy Altidore and Ola Kamara, each of whom bagged a brace of their own over the weekend.
TEAM OF THE WEEK
Real Salt Lake had yet to lose at home entering the weekend, but the Houston Dynamo played spoiler at Rio Tinto Stadium on Saturday afternoon. Led by a single goal from midfielder Alex, the Dynamo held on to a 1-0 upset win on Saturday, toppling RSL at one of the league's most difficult stadiums to play in.
Recognized as SBI MLS Team of the Week, the Dynamo beat out the Columbus Crew and New England Revolution for this week's honors.
ROOKIE OF THE WEEK
Jordan Morris scored yet another goal for the Seattle Sounders, and it couldn't have been more important. The former Stanford forward finished an 81st minute cross from Nicolas Lodeiro to seal a 1-0 victory over the Vancouver Whitecaps. Morris' finish was his 10th goal of the season, five of which have been game-winners. With it, the Sounders stay alive in the postseason race as they chase Sporting KC with two games in hand.
Morris' efforts earned SBI MLS Rookie of the Week honors, as the Sounders forward narrowly beat out Jack Harrison, who assisted both of NYCFC's goals in Saturday's 2-2 draw with FC Dallas.
GOAL OF THE WEEK
Jozy Altidore's free kick against the New York Red Bulls dazzled while getting Toronto FC back into the game in an eventual 3-3 draw.