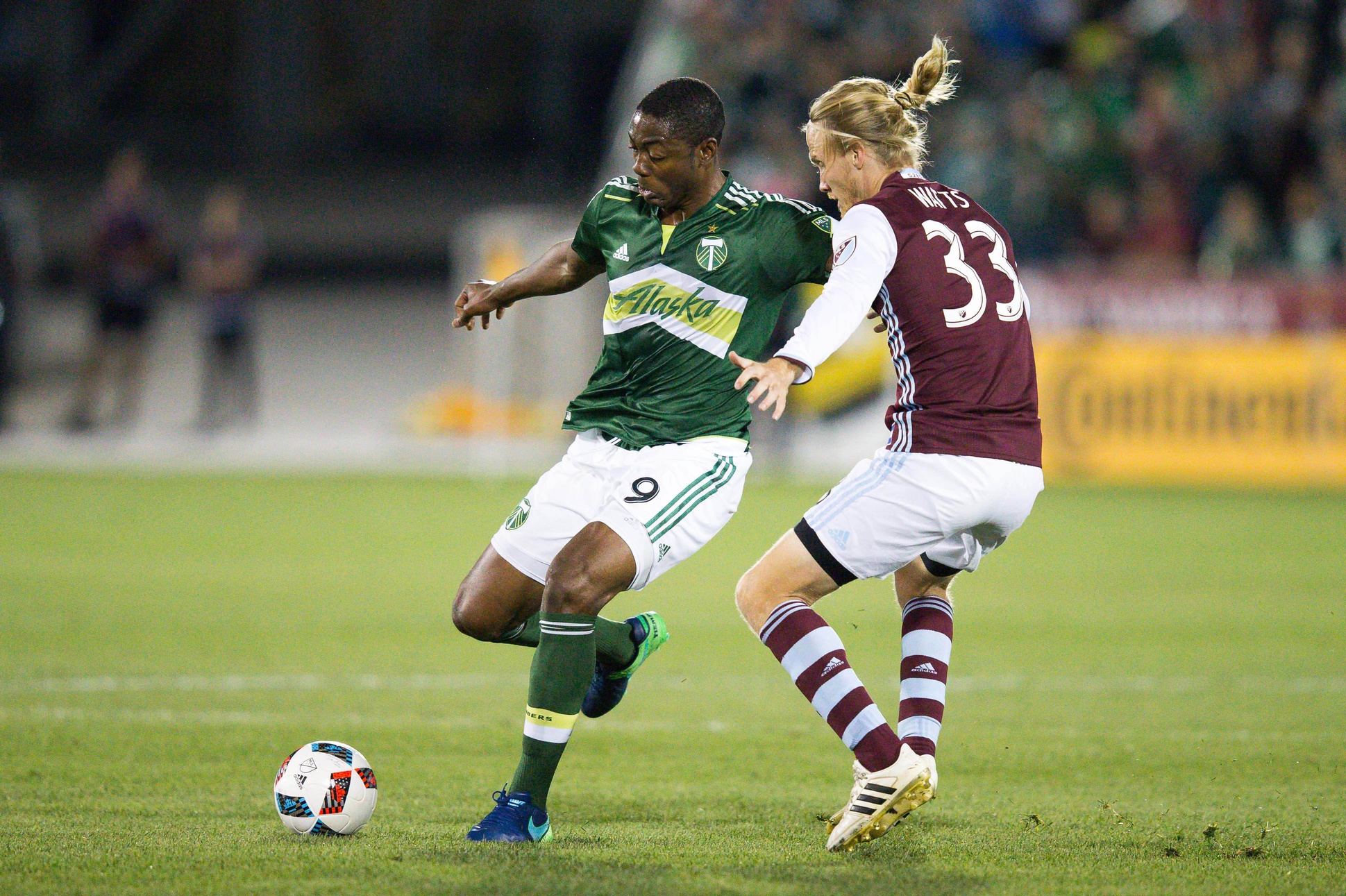 It certainly wasn't the prettiest of performances, but it was enough to keep the Portland Timbers alive.
A Fanendo Adi penalty kick was all that was needed Sunday, as the Timbers topped the Colorado Rapids, 1-0. The win keeps the Portland Timbers in the playoff chase heading into the final week, while the loss sees the Colorado Rapids head into their final match still in pursuit of a Supporters Shield.
Adi's first half was quite a rollercoaster, but the Timbers forward sent his side to the locker room up a goal as he fired the hosts into the lead from the penalty spot.
Following a Bobby Burling foul in the box, Adi stepped up to the spot and bested Tim Howard for a 35th minute goal, giving the Timbers a 1-0 lead. Just four minutes later, Adi had another chance from the box following a Michael Azira foul, but his shot was stopped by Howard, limiting the damage as Adi then missed a sitter to keep the lead at one.
Throughout the second half, the Timbers continued to dominate, but failed to truly test Howard. The U.S. Men's National Team goalkeeper made just two saves, as the Timbers fired 16 of their 19 shots off target. Still, they would hold on, prolonging their playoff push for another week.
With the win, the Timbers remain alive in the playoff chase heading into next week's clash with the Vancouver Whitecaps, although the reigning MLS Cup champions also face a midweek CONCACAF Champions League match against Deportivo Saprissa. The Rapids, meanwhile, will hope to lock up the Supporters' Shield in their final match against the Houston Dynamo.
MAN OF THE MATCH
Vytautas Andriuskevicius was the Timbers best player on the day, drawing the penalty kick while contributing plenty on the defensive end.
MOMENT OF THE MATCH
In a match with only one goal, Fanendo Adi's penalty kick finish proved decisive, keeping the Timbers alive in the postseason chase.
MATCH TO FORGET
Lucas Melano had a tough game for the Timbers, disappearing for stretches while struggling in front of goal following his second half introduction.