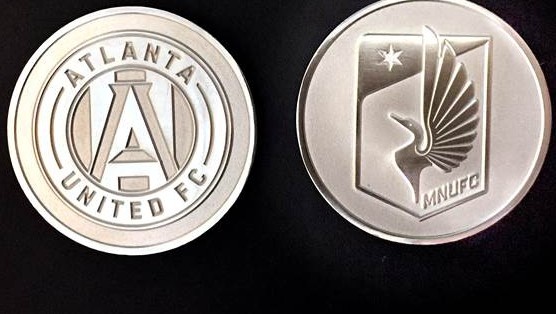 As their opening MLS campaigns draw closer, Atlanta United and Minnesota United's future roster moves became a bit clearer on Sunday afternoon.
With the first pick in the MLS Expansion Priority Draft, Atlanta United selected the first choice in the upcoming Expansion Draft, which will see each side select five players from existing MLS rosters. Minnesota United, meanwhile, will have the first selection in January's MLS Draft.
Atlanta United responded by taking the top spot in the Allocation Order, while Minnesota United will have the first slot in the USL/NASL Priority Rankings. Finally, Atlanta will sit ahead of Minnesota United in the Waiver/Re-Entry Draft, while the Loons take the second-to-last spot in the Discovery Rankings.
The Expansion Draft, which will see 10 existing teams lose a maximum of one player, is set for December 13.