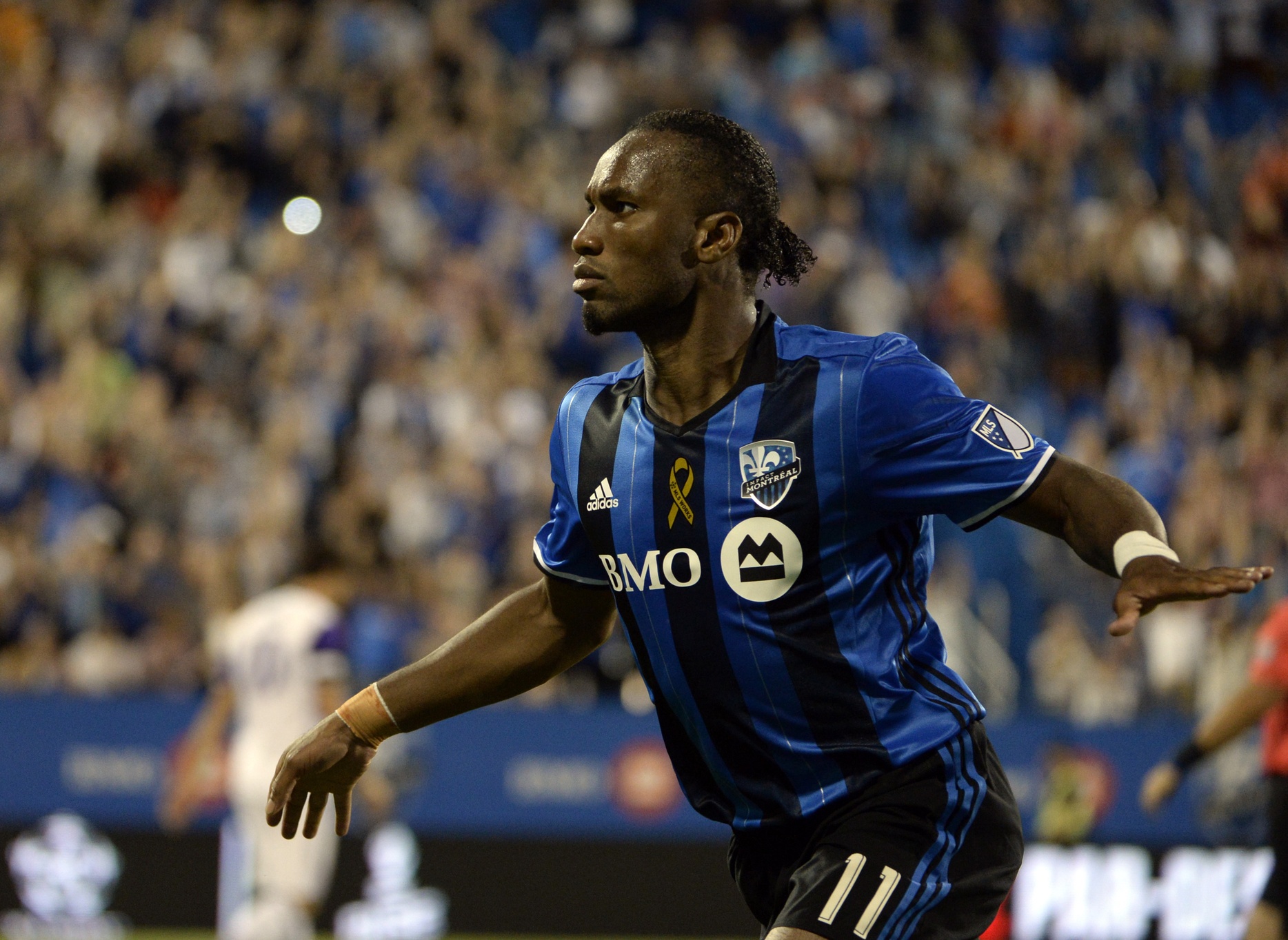 Mauro Biello simply wanted to try something different. Didier Drogba wanted no part of it, and now the Montreal Impact are marching towards the playoffs full of controversy.
The Montreal Impact head coach confirmed reports that Drogba refused to be part of the team's 18-man roster for Sunday's 2-2 draw with Toronto FC. Biello said that Drogba was healthy enough to start, but "didn't accept" a role off the bench.
According to Biello, the idea was to utilize a different look via Matteo Mancosu, who has given the Impact a unique energy whenever he has been named to the lineup. Drogba, meanwhile, was set to be utilized as an "excellent tool" off the bench, holding the ball while providing world class set piece play. However, it was not to be.
"Didier wasn't selected to start the game," Biello said, "and I spoke with him yesterday. He didn't accept the fact to come off the bench and, in the end, he did not want to be in the 18. Yes, there was a little bit of tightness in his back, but he was capable of playing. He didn't accept the fact that he was coming off the bench."
The 2-2 draw was enough to seal the Impact's spot in the playoffs heading towards the final week of the season. The Impact now prepare for a visit to the New England Revolution as the club looks to lock up a home match in the opening round of the postseason.