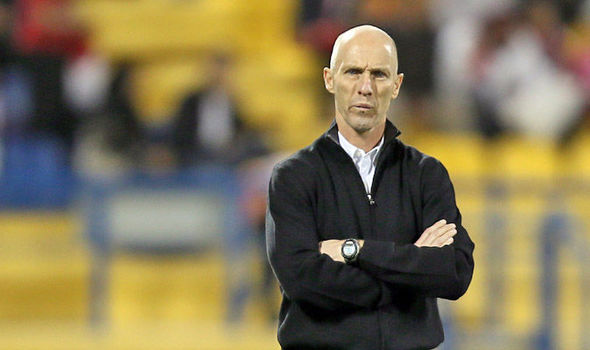 In his first official press conference as Swansea City manager, Bob Bradley did not hold back on his thoughts regarding his firing and the hiring of Jurgen Klinsmann in his wake, or on Klinsmann's congratulatory words for him.
"From the day I got fired by the U.S., I have not said one thing publicly about their team, alright? I don't appreciate the way it was done. I think they made a mistake," Bradley told the gathered media, "I'm glad that Jurgen says some nice things now. When he did commentary on the 2010 World Cup, he was already jockeying for the job. So I've shut my mouth, and continued to support the team, because I, of course, want to see the team do well. Michael's the captain. So if he has said something in a nice way, I appreciate it. And if at some point he chooses to try to work again outside the U.S., I wish him the best."
The blunt comments are somewhat out of character for Bradley, who typically is more reserved when asked to comment on other managers. Whether or not Klinsmann was truly pushing for the job during his stint as a commentator for the 2010 South African World Cup is a matter up for debate, but clearly Bradley feels slighted by the U.S. and believes his successor played a role.
Bradley's first match in charge of Swansea comes on Oct. 15 at Arsenal.