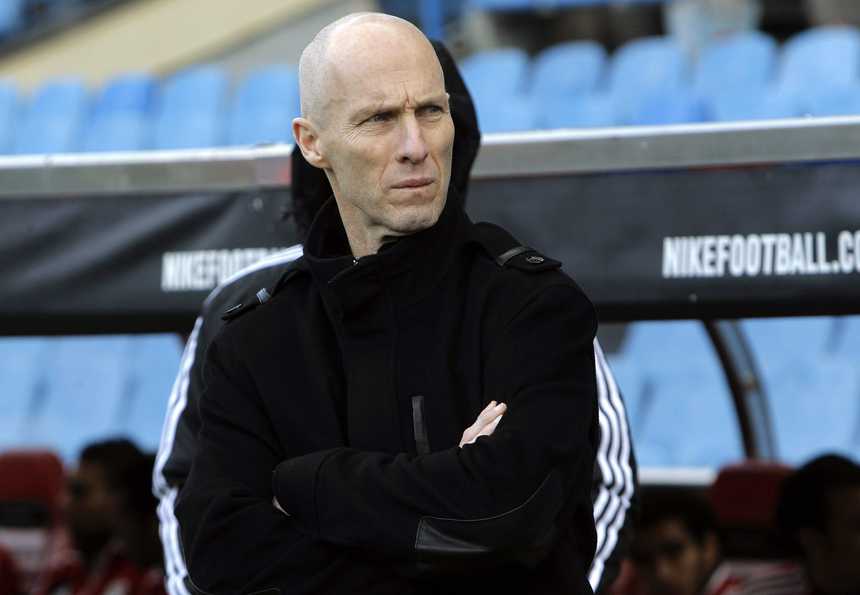 Swansea City has a good record against Arsenal at the Emirates Stadium, which is something Bob Bradley is well aware of.
The former U.S. Men's National Team coach will make his debut with Swansea on Saturday in a stadium where Swansea has had success. The Welsh side has won three out of seven games at the Emirates, which is why Bradley likes the Swans' chances this weekend.
"I am aware that Swansea have a good record at Arsenal," Bradley said in his pre-match press conference. "I like that because we can go there with confidence. To win there we will have to play well — all the details need to be right. Arsenal's football speaks for itself. All of us know what they are all about as a team. We have to make sure that defensively, the distance between our lines is right and our awareness is right.
"But we also have to go there with confidence when we have the ball. We have to go to play — to play passes forward."
Another reason why the American tactician may have high hopes for Saturday is what he's seen in training. Bradley spoke about the chemistry within the squad and how he's been impressed in his short time at the club so far.
"The response of the players has been fantastic," said Bradley. "Training has been sharp and the mentality of the players has been really good. The players have been excellent, and I can also see there are a lot of nice guys in the group. You can see they all get along well and have good camaraderie. That's a good starting point."
Bradley does face a selection headache as forward Fernando Llorente and winger Jefferson Montero are both doubtful. Nonetheless, it's clear that the former Le Havre and Stabaek boss has a plan for how he wants his new team to play.
"I like to think that over time, the way we play will tell people about who I am," he said. "Swansea City has been a passing team. I don't want to lose that. But I mention over and over, the best passing teams play forward. They find the right windows and they play through the lines."
It may only be October, but Premier League clubs are already looking ahead to the January transfer window. Bradley admitted that he has had conversations with chairman Huw Jenkins about any potential moves in a few months' times.
"So far I haven't looked far past Arsenal, but I did have some conversations with Huw Jenkins and I have had a chance to speak to our scouts, establishing some starting points.
"I will be part of the (transfer) process. I will listen, I have suggestions, but most of the work so far has been digging my hands into the group here and trying to make sure we get off to a good start."
How do you think Bradley's Swansea will fare on Saturday? Where do you think the team will finish at the end of the season?
Share your thoughts below.