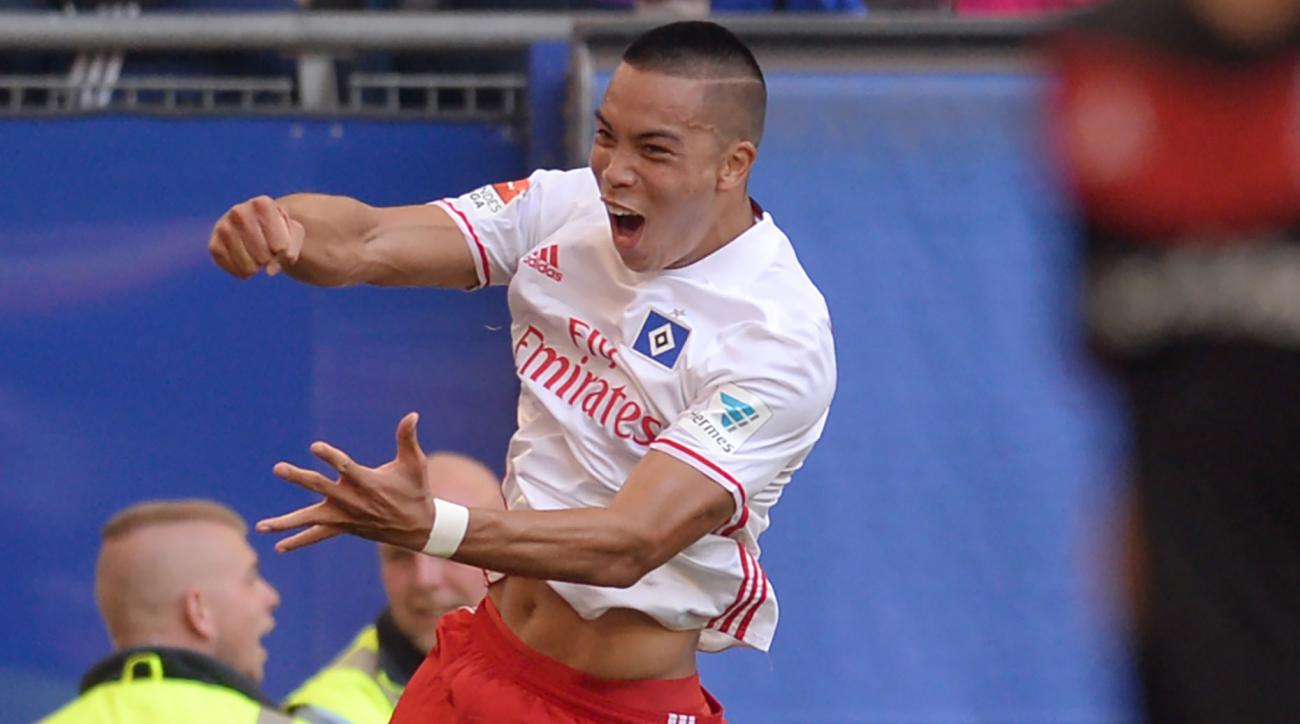 Bobby Wood and Hamburg needed a match like Tuesday's win over Hallescher. Mired in a goal drought that had lasted over a month-and-a-half, Hamburg was in desperate need of a spark.
It came Tuesday, as Wood fired two goals in an eventual 4-0 win over the third-division side. It was Hamburg's first win since an Aug. 22 German Cup tie, as the club currently sits dead last in the Bundesliga. Perhaps worse, Wood's brace were his first goals scored for the club since a Sept. 10 shelacking at the hands of Bayer Leverkusen.
With the club now finally riding a bit of momentum, Wood is looking for both himself and his team to step up going forward. The U.S. Men's National Team forward has been recently utilized as a substitute option, but Wood is now hoping to parlay his recent performance into more playing time.
"It's clear. Whenever I play, I want to show everything," Wood told Kicker. "But it only matters with a with a corresponding team performance. In Halle, we have done well as a whole team, not just me.
"Of course I want to be a regular player and have success with the team. Also, I want to get on the national team, and that only comes if I also play with this team."
Wood says he has a "high level of self-motivation" going forward. A bigger tests awaits at the weekend, as Hamburg visits Cologne in hopes of sealing the club's first league win. The stadium is a familiar one for Wood, who scored at the venue in the USMNT's 2-1 win over Germany in the summer of 2015.
Now, Wood is just hoping to push on for bigger and better, while building off past momentum as his team looks to salvage their season.
"I hope (we can win in the league). We want the whole team to take the momentum to Cologne on Sunday," Wood said, "but we also know that Hallescher was just one game, so we stay calm."