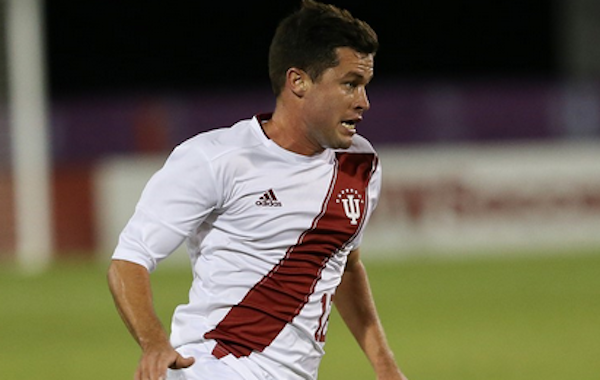 The Indiana Hoosiers have seen their unbeaten record erased by Notre Dame last week, but can regain some standing with a win against red-hot Louisville on Tuesday night in one of the week's marquee matches.
The SBI No. 11 Hoosiers play host to the No. 2 Cardinals in Bloomington, where they are unbeaten on the season, but stopping Louisville won't be easy. The Cardinals are riding an eight-match unbeaten streak that has included wins against several of the nation's top teams.
On the West coast, SBI No. 14 Stanford plays host to No. 19 San Diego State on Thursday night in a key Pac-12 clash. The defending NCAA champion Cardinal have rattled off three straight wins to climb back up the rankings, and face an Aztecs side coming in off a loss to UCLA.
Here is a look at the top midweek matches in college soccer:
MIDWEEK COLLEGE SCHEDULE

TUESDAY
Michigan vs. (3) Notre Dame, 7pm
(6) North Carolina vs. UNC-Asheville, 7pm
(7) Clemson vs. (22) Charlotte, 7pm
(11) Indiana vs. (2) Louisville, 7pm
(8) Wake Forest vs. Marshall, 7pm
Tulsa vs. (5) Creighton, 7pm
(9) Virginia vs. Radford, 7pm
(13) Virginia Tech vs. Wright State, 6pm
(16) Florida Gulf Coast vs. South Florida, 7pm
(21) Boston College vs. Harvard, 7pm
(23) Michigan State vs. (14) Akron, 4pm
WEDNESDAY
(20) UMass-Lowell vs. Vermont, 7pm
THURSDAY
(14) Stanford vs. (19) San Diego State, 10pm
California vs. (15) UCLA, 7pm