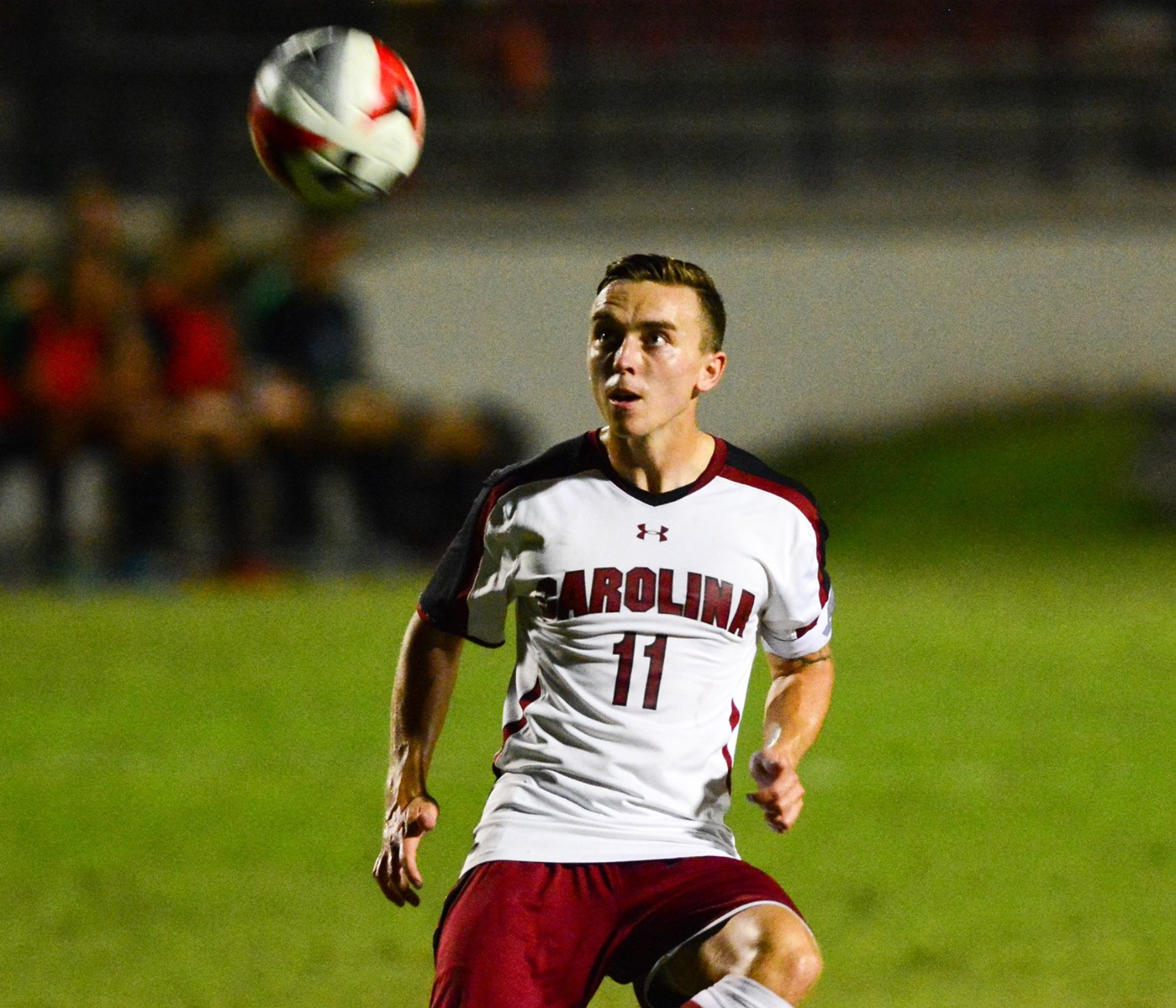 The South Carolina Gamecocks have quietly gone on a run that has helped propel them into the national conversation, but their next opponent will test South Carolina's qualifications in a major way.
The Gamecocks, who made their first appearance of the season in the latest SBI College Soccer Top 25, plays host to No. 4 Wake Forest on Tuesday night, putting their eight-match unbeaten run on the line against the loaded ACC powerhouse.
SBI No. 2 Denver remains one of the country's three remaining unbeaten teams, but the Pioneers will face a tricky test from New Mexico on Wednesday. The Lobos are only 7-5, having lost two straight, but they have played a very tough schedule and battled in close losses to the likes of Indiana, Notre Dame and Charlotte this season.
No. 10 Stanford faces No. 25 San Diego State on Thursday in a rematch of a meeting Stanford just won a week ago.
Here is a rundown of the top college soccer matches this week:
MIDWEEK COLLEGE SCHEDULE
(All Times Eastern)
TUESDAY
(1) Maryland vs. American University, 7pm
College of Charleston vs. (3) North Carolina, 7pm
(24) South Carolina vs. (4) Wake Forest, 7pm
(5) Virginia vs. William & Mary, 7pm
Northwestern vs. (6) Notre Dame, 8pm
Hartford vs. (7) Syracuse, 7pm
(9) Louisville vs. Ohio State, 7pm
(13) Florida Gulf Coast vs. North Florida, 7pm
(15) Loyola-Chicago vs. Northern Illinois, 8pm
(17) Virginia Tech vs. (18) Charlotte, 6pm
UConn vs. Boston College, 7pm
Penn State vs. Akron, 7pm
Bowling Green vs. Kentucky, 7pm
Wisconsin vs. Milwaukee, 7pm
WEDNESDAY
(2) Denver vs. New Mexico, 9pm
(22) UNC-Wilmington vs. North Carolina State, 7pm
(25) Michigan State vs. Yale, 3pm
THURSDAY
(19) UCLA vs. California, 11pm
(21) San Diego State vs. (10) Stanford, 10pm