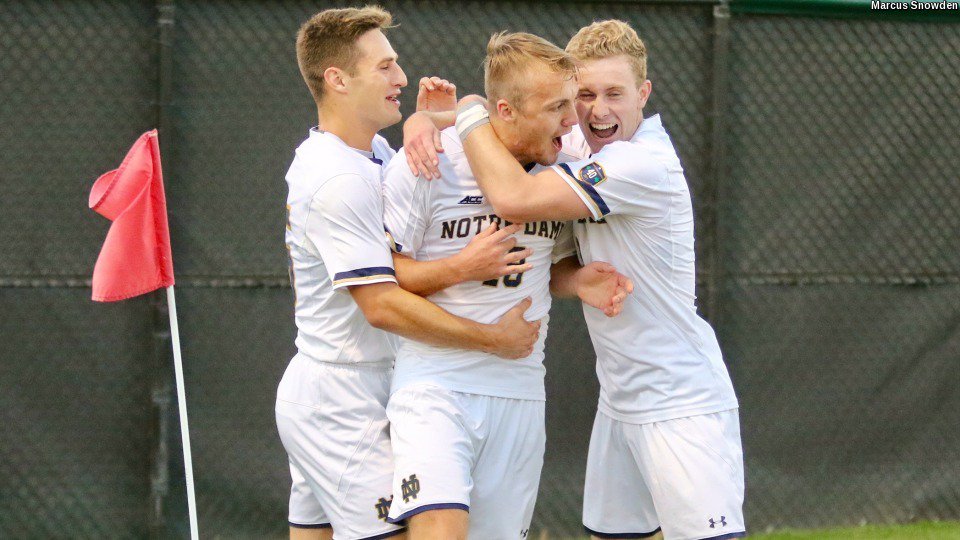 The University of Albany did not let the SBI No.3 Syracuse Orange intimidate them on Tuesday night.
The Great Danes stunned Syracuse, by defeating them, 2-1, in the weekend's most surprising result.Syracuse's inability to clear the ball out of the box led to their downfall. Senior Leo Melger scored the first goal of the game, off a bouncing ball in the box before forward Jonathan Interiano won the game for the Danes late in the second half.The huge victory will give the Danes momentum going into their heavy conference schedule.
The Indiana Hoosiers suffered their first loss of the season to Notre Dame, as the Irish obliterated Indiana with three first half goals. Jon Gallagher recorded his ninth and tenth goals of the season. The SBI No.8 Hoosiers will look to rebound when they play Penn State on Saturday.
In another clash featuring a top 5 side, Coastal Carolina battled Clemson to a draw. The SBI No.5 Tigers were the heavy favorites coming into this game. With the help of goalkeeper Braulio Linares Ortiz, the Chanticleers were able to keep Clemson at bay.
Here's a look back at this week's college soccer action:
TUESDAY
UNC-Wilmington 0, (2) North Carolina 1
(3) Notre Dame 4, (7) Indiana 0
Albany 2, (4) Syracuse 1
Coastal Carolina 0, (5) Clemson 0
(10) Louisville 6, Belmont 0
(12) Loyola Chicago 2, DePaul 0
(13) Virginia 1, Hofstra 0
(14) Virginia Tech 7, VMI 1
Florida International 1, (17) Florida Gulf Coast 4
WEDNESDAY
(20) Kentucky 3, Evansville 1
(22) Michigan State 2, Western Michigan 1
Wisconsin 1, Marquette 0
Delaware 2, Penn 2
VCU 2, George Washington 2