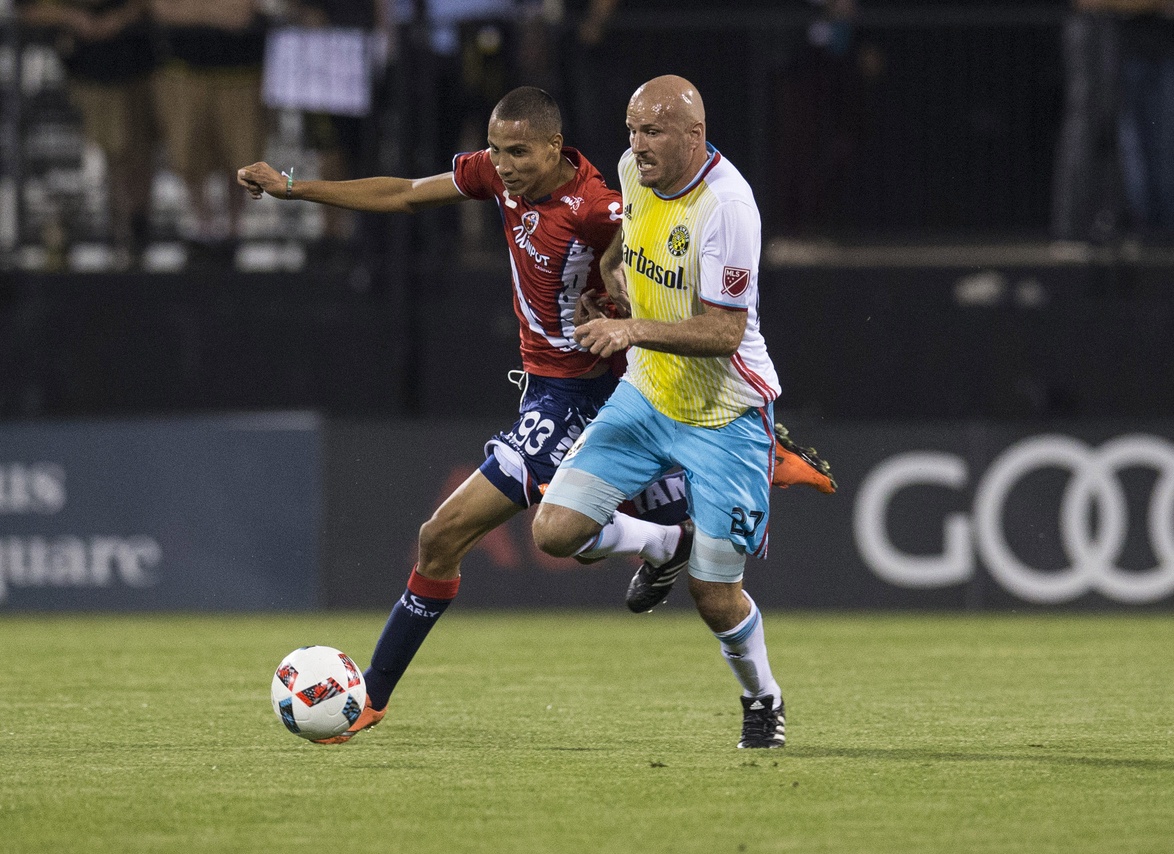 After 17 seasons split between the Bundesliga and MLS, Conor Casey is calling it a career.
The 35-year-old forward announced his retirement on Thursday, ending a career that saw him seal a spot as one of the more productive Americans Abroad of all time. In MLS, Casey was a two-time All-Star, while also helping the Colorado Rapids claim the 2010 MLS Cup with an MVP performance in the final match.
"I feel very fortunate today. I've been able to make a life from doing what I love," said Casey. "This beautiful game has brought me all over the world, shown me places and people I would have never seen. From empty training fields to packed stadiums with screaming fans, it has given me back everything I've poured into many times over.
"Thank you to my family for giving me every opportunity to follow my dreams, to my friends for their support, to my wife and baby for their love, to my teammates for inspiration and to the fans for that feeling that can't be matched. Until next time."
Following two seasons in college, Casey made the move to the Bundesliga, joining Borussia Dortmund in the aftermath of the 2000 Olympics. The forward made four apperances for the BVB first team, but enjoyed productive loan spells with Karlsruher and Hannover from 2001-04. A move to Mainz soon followed before Casey moved to MLS with Toronto FC. When all was said and done, Casey scored five Bundesliga goals, 21 2. Bundesliga goals and two goals in the DFB-Pokal.
His move to TFC was a short one, but Casey truly found a home with the Rapids following a 2007 move. Casey scored 50 goals in 119 appearances for the Rapids while helping the club claim an unlikely MLS Cup. In 70 appearances with the Philadelphia Union, Casey added 21 more goals to his MLS tally before finishing up his career with a 2016 move to the Columbus Crew.
Internationally, Casey scored two goals with the U.S. Men's National Team, both against Honduras in World Cup qualifying.
"I want to congratulate Conor Casey on a long and prosperous career in professional soccer," said Crew head coach Gregg Berhalter. "I have had the pleasure of getting to know Conor and throughout our time together, Conor was a consummate professional, a prolific goal scorer and had a tremendous work ethic that I admired.
"Here with Crew SC, Conor battled through several injuries this season and yet he kept a positive attitude throughout his time in Columbus and so I was happy to see him make one final appearance to round-out his career. We wish him nothing but the best in the next chapter of his life."