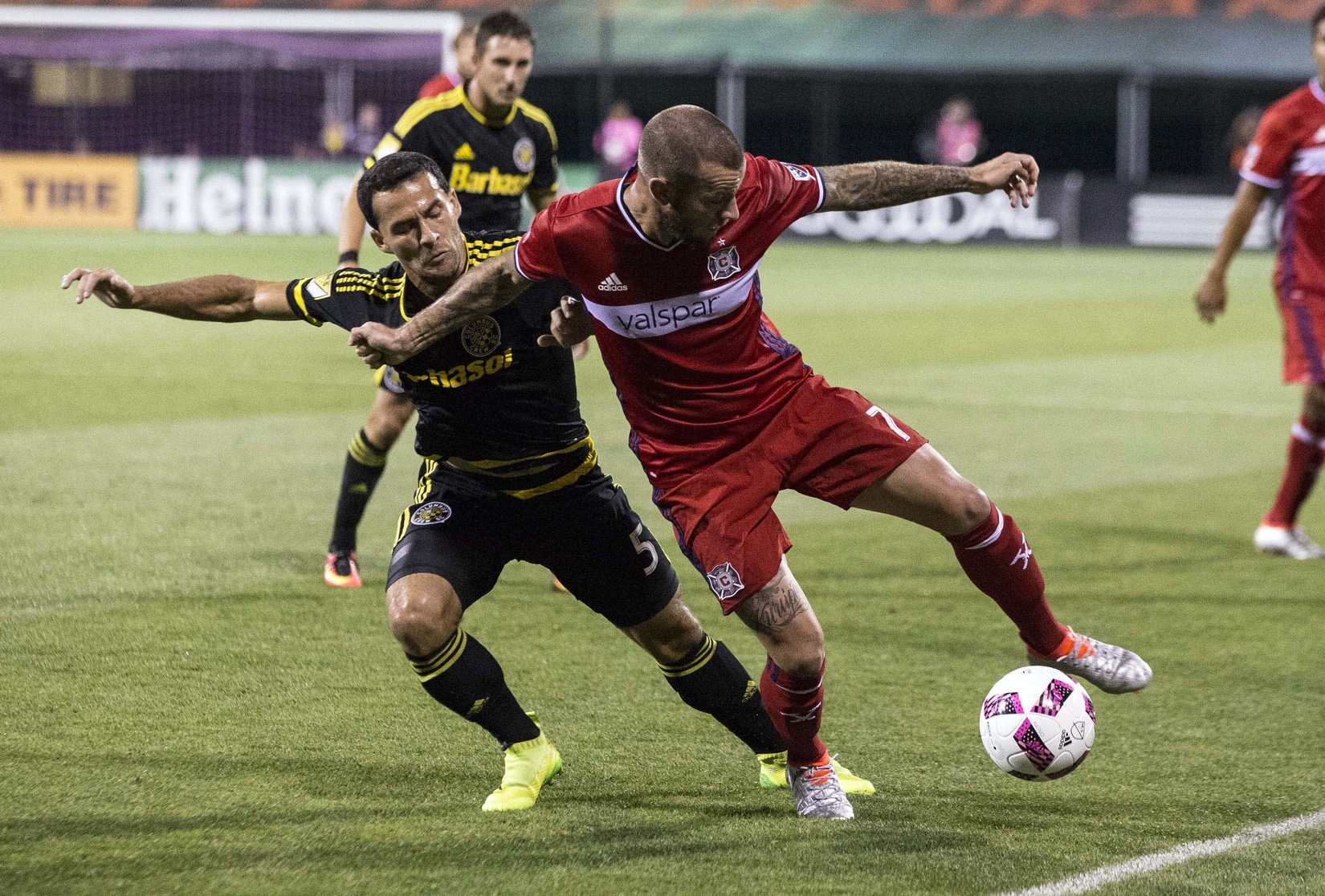 The Columbus Crew aren't dead yet.
Following a backbreaking midweek loss to D.C. United, the Crew kept their dwindling playoff hopes alive with a 3-0 win on Saturday against the Chicago Fire. The win gives the Crew their third victory in four matches, keeping them in the hunt for a longshot run at the sixth and final playoff position.
Harrison Afful started the scoring in the eighth minute with an obvious Goal of the Week candidate. On a corner kick, the Crew defender received the ball outside the box before taking a tough. He then proceeded to uncork a shot into the upper left-hand corner, giving the Crew the lead in spectacular fashion.
Justin Meram's 50th minute goal wasn't quite as impressive, but equally effective. The winger's quick one-two with Dully Duka freed up room on the left side, as Meram darted into the box. After cutting inside and past his defender, Meram had a free look at the far post to push the lead to two.
Duke added the third nine minutes later. Found by an inch-perfect low cross from Mohammed Saeid, Duka made no mistake in burying the finish while all but sealing the Crew win.
Following the victory, the Crew return to action on Oct. 13 against the Fire as the two sides reconvene for the first match after the international break.
MAN OF THE MATCH
Justin Meram was the star throughout Saturday's match in what was essentially a must-win situation.
MOMENT OF THE MATCH
Harrison Afful's early stunner was far and away the most impressive moment of a solid Crew performance.
MATCH TO FORGET
It was the latest in the long line of forgettable matches for the Chicago Fire, who showed little to no effort throughout the night.