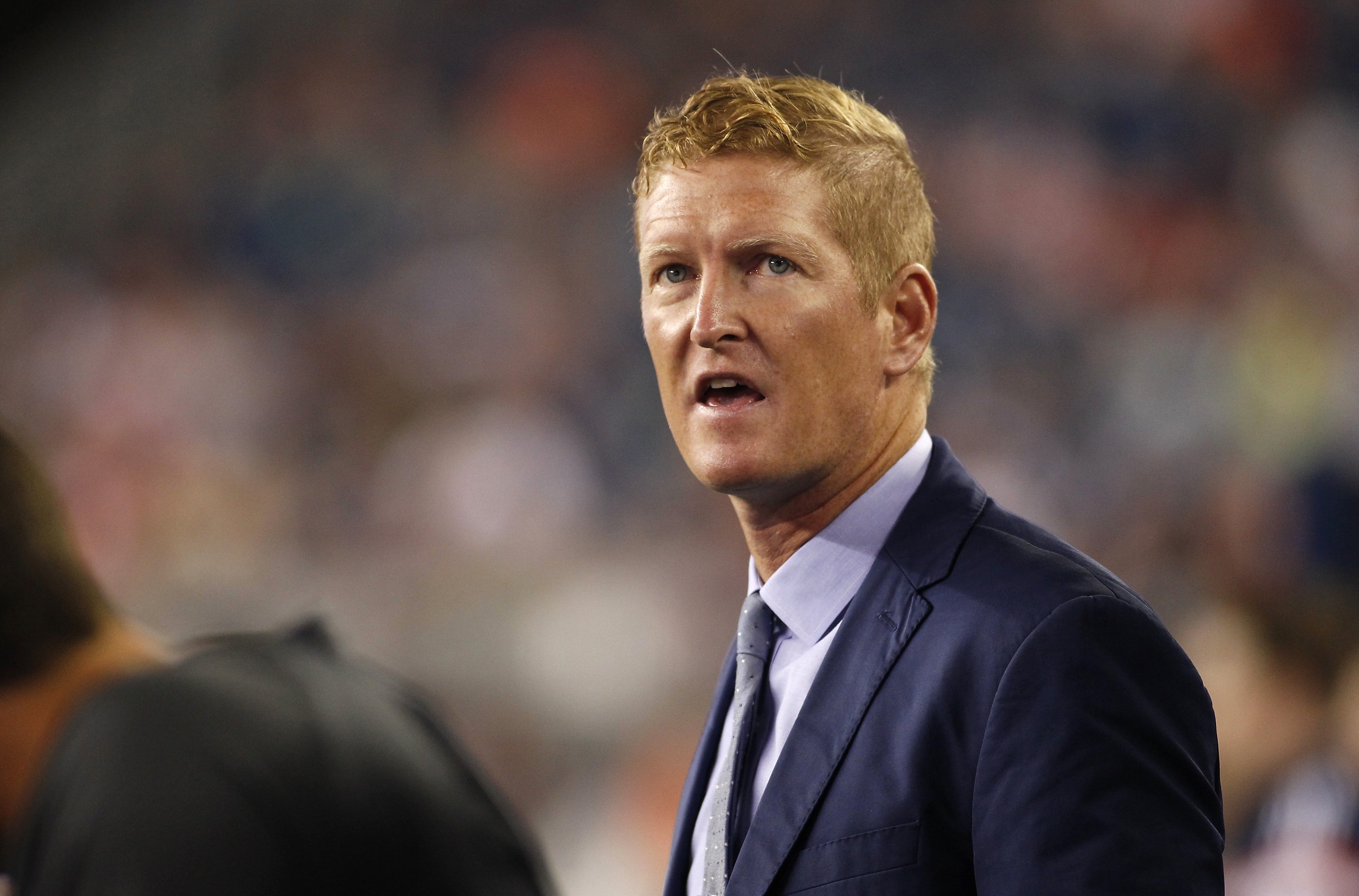 CHESTER, PA– Despite ending the regular season on a low note with a 2-0 loss to the New York Red Bulls, Philadelphia Union manager Jim Curtin is more than confident his team can pull out a result against Toronto FC on Wednesday night.
"It's my belief in a 20-team league right now with the strides we've made, I'd put us somewhere 6-10 with the ability to beat anyone one to five," Curtin said. "That's the group that we have right now. I'm proud of them and the work that we've done." 
Curtin and his players left the field on Sunday to a light chorus of boos, but even though the regular season ended horribly, with a seven-match winless slide, the Union boss is still proud of his team's accomplishment.
"The players have had a great year," Curtin said. "I take that as the head coach and I am disappointed that it's not more celebratory but this is pro sports and this is Philadelphia so when they're upset, they can voice their opinion, but I do still see a good year had by our guys and a club that's moving in the right direction." 
Once he left the dais on Sunday night, Curtin began preparing for Wednesday night's Knockout Round clash against a difficult Toronto FC side that features two of the best attackers in the league in Jozy Altidore and Sebastian Giovinco.
Curtin is entering his short week of game prep with a positive approach given the last performance the Union put in at BMO Field.
"They're a good team," Curtin said. "Any time you play a good team in their building, it's going to be difficult. The good news is we played there less than a month ago and had them down 1-0 and were pushing the game and tempo and gave up a goal and had a good performance in a draw. We'll go there and be brave and look to get a result against a good team." 
The biggest concerns facing the Union are their struggles in defense and in front of the net. A few costly mistakes in the last two weeks have led to goals, and no combination of forwards seem to be working at the moment.
"We haven't scored in our last two games and we're disappointed by that," Curtin said. "The ball isn't bouncing our way. We need to get back to basics and get committed to getting three runners into the box, getting the ball into the wide and execute in front of goal. It comes down to that." 
The Union rested a few starters, including Chris Pontius and C.J. Sapong, but they won't receive the boost they were expecting in the form of Maurice Edu, who reinjured his left leg in training on Saturday.
"Gutted for Mo," Curtin said. "It's difficult because he was slated to start today. We were excited to see it in what was a high-intensity game. A real playoff type feel to it. Mo has a fracture in his fibula. He'll be done for the season. It's just a freak play, no contact just by himself."
"Sucks, you know, obviously," Edu said. "Little bit frustration. Lot frustrating to be honest. But all I can do now is get back to work, focus on the positives and make sure that my situation isn't a distraction from the team. we still have a lot to do this season. We just qualified for the playoffs, so we have a big game coming up in Toronto. I don't want my situation to be a distraction for these guys. I want them focused on the game and trying to accomplish something even greater than what they've already accomplished."