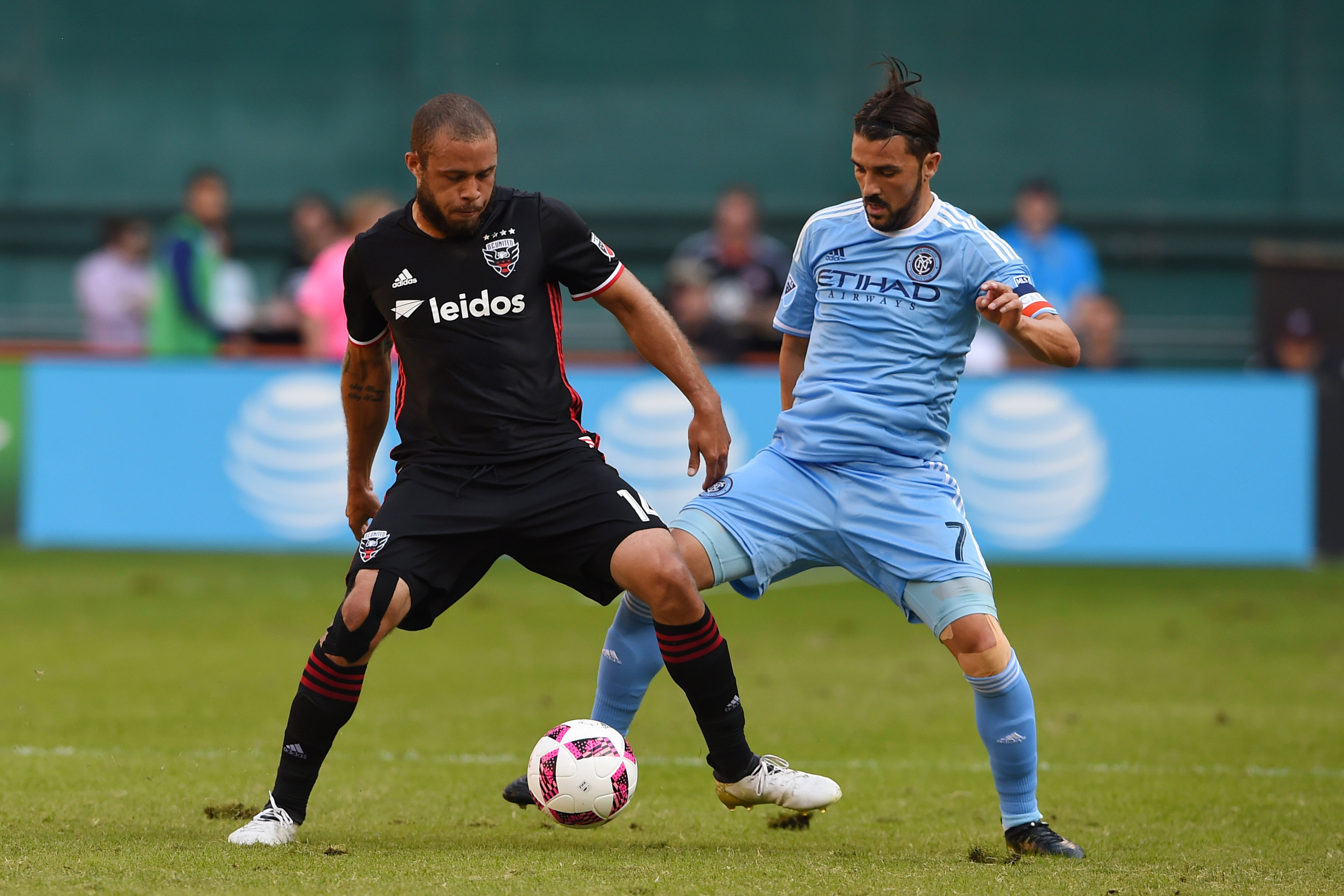 D.C. United is looking like MLS' most dangerous team.
A trio of first half goal saw D.C. cruise past NYCFC, 3-1, at RFK Stadium. The win seals a playoff berth for D.C. via their fourth-straight win while NYCFC's push towards the top of the East takes a major dent with the loss.
Patrick Mullins opened the scoring, punishing his former team with a 27th minute goal. Mullins was on the end of a cross from another midseason acquisition, Lloyd Sam, giving the hosts a 1-0 lead.
Four minutes later, Bobby Boswell doubled the advantage, a heading home a Sam corner kick. NYCFC then gave up a third moments before halftime, and it was self-inflicted. After a poor series of passes from josh Saunders and Andoni Iraola, Mullins jumped on a loose ball. The forward slid a pass to Rob Vincent, who fired into an open net to all but bury NYCFC.
A David Villa penalty kick in the 72nd minuted served as little more than consolation while furthering the forward's pursuit of the Golden Boot with one week left.
NYCFC hosts the Columbus Crew in their final match while D.C United visits Orlando City to close the season.
MAN OF THE MATCH
Patrick Mullins has been one of the league's best forwards since joining D.C., and the former NYCFC striker punished his former team with a standout performance on Sunday.
MOMENT OF THE MATCH
Bobby Boswell's finish buried NYCFC, who are now in a battle for positioning atop the East.
MATCH TO FORGET
Andoni Iraola and Josh Saunders were calamitous on D.C.'s third, and it was a sign of just how poor NYCFC's defense was on the day.