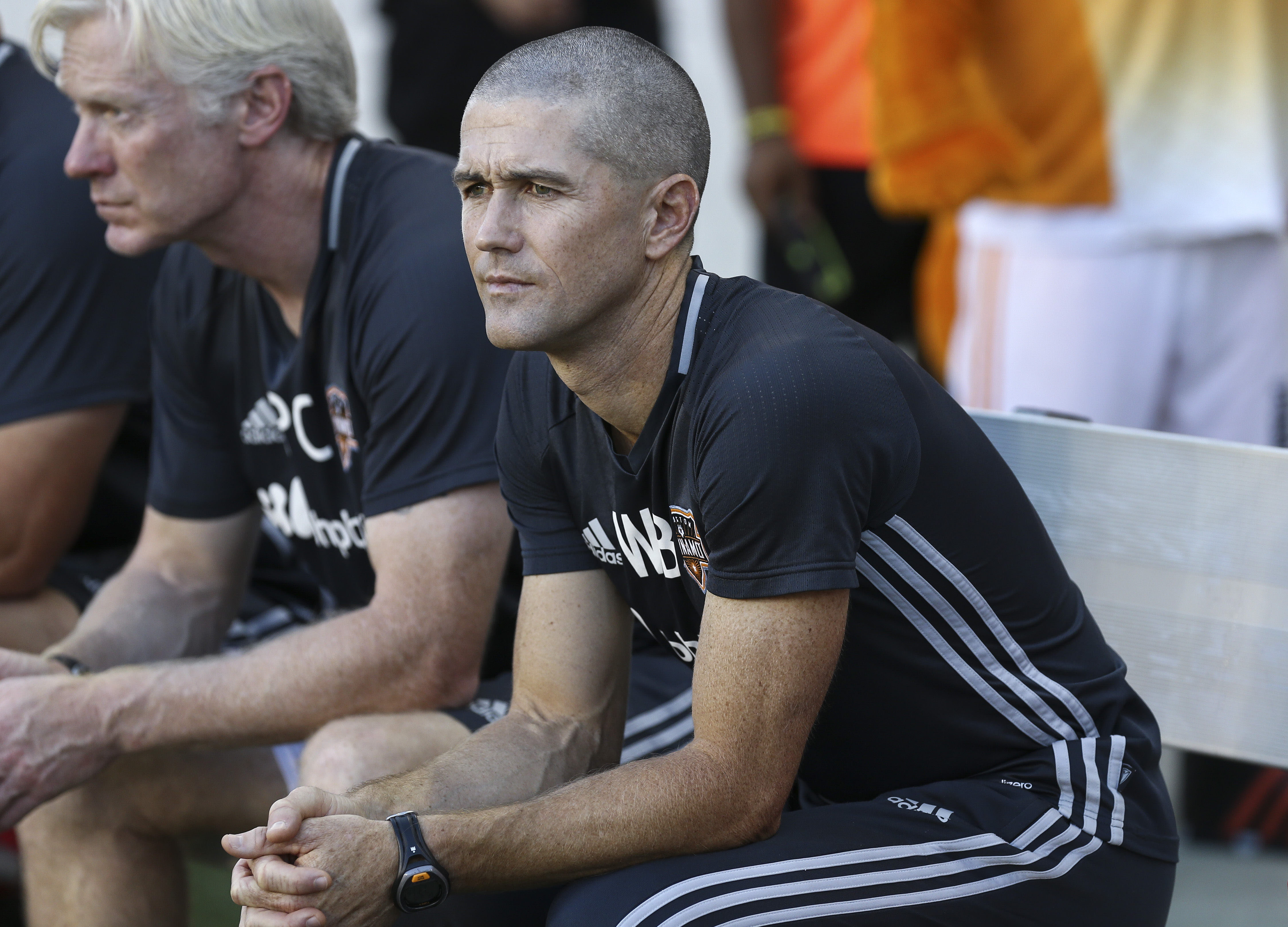 Wade Barrett's interim tag has been removed, but that does not mean he is becoming the full-time head coach of the Houston Dynamo.
The Dynamo have decided not to hire Barrett as their head coach ahead of the 2017 season. Barrett had taken over on an interim basis after former coach Owen Coyle departed in late May, and the former American defender posted a 4-7-11 record while in charge of the struggling club.
That was not enough to help the Dynamo challenge for a playoff spot in the Western Conference, but their decision to pass on Barrett has more to do with his inexperience as a head coach and the Dynamo's desire to freshen things up.
"We need an experienced coach and we need to change," Dynamo president Chris Canetti told the Houston Chronicle. "The status quo isn't going to work. We feel like we need to infuse new thoughts, new ideas and new energy to take us to where we need to be."
The decision was not met with universal approval from current Dynamo players. After the news broke, defender Sheanon Williams and forward Will Bruin voiced their disappointment on Twitter.
https://twitter.com/sheanonwilliams/status/791438795933519872
Very, very disappointed Wade will not get the head coaching position. In my opinion, very foolish.

— Will Bruin (@wbruin) October 27, 2016
Canetti added that the Dynamo want to keep Barrett in Houston in a different role. Barrett has been a long-time member of the club, serving first as a player and team captain during its glory days as MLS Cup champion in 2006 and 2007 and then as an assistant coach beginning in 2010.
The Dynamo, who have now gone three straight years without making the playoffs, are looking to act quickly in terms of their coaching search. Wilmer Cabrera is a name that continues to be linked with the club. He coached the Dynamo's USL affiliate, Rio Grande Valley FC, this past season.
What do you make of the Dynamo's decision? Who should the Dynamo hire? Do you see Barrett staying in Houston? Should he?
Share your thoughts below.