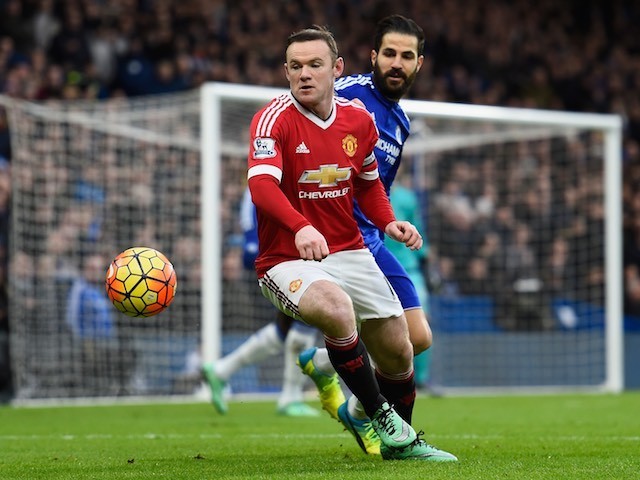 This weekend features an exciting slate of matches all around Europe, with a major headliner in every league.
The big game in England this weekend comes on Sunday as Chelsea welcome Manchester United to Stamford Bridge in the return of Jose Mourinho to his former club. Neither side has started the season how they hoped, with Chelsea in fifth and Manchester United in seventh, but each has an opportunity to turn things around by leaving with all three points. Elsewhere, Bob Bradley will manage his second match in charge of Swansea City when they take on Watford. The Swans gave Arsenal a big scare last weekend, but ultimately fell short, 3-2.
The action in Spain revolves around a top three clash on Sunday as leaders Atletico Madrid go on the road to face third-place Sevilla. Barcelona return to action on Saturday against Valencia, while Real Madrid must wait until the last match of the weekend on Sunday to face Athletic Bilbao.
The Bundesliga is headlined by a matchup of two Champions League sides coming off big wins as Bayern Munich welcome Borussia Monchengladbach. The visitors will seek to extend their fortune after claiming their first UCL victory since 1977.
Serie A gets underway immediately with the biggest match of the weekend coming on Saturday when AC Milan welcome leaders Juventus. Milan sit five points back of the Old Lady and can narrow the gap to within striking distance by holding their own on their home pitch. Also of note is a match between Torino and a Lazio team even on points with the hosts.
Leading Ligue 1 action is a classic powerhouse match between Paris Saint-Germain and Olympique de Marseille. PSG find themselves in the uncomfortable and unusual position of looking up the table, currently sitting in second place four points off the leaders. Those leaders are the undefeated OGC Nice, who return to action on Sunday in a match against FC Metz.
Here's a closer look at this weekend's European action:
ENGLISH PREMIER LEAGUE
Though the big headliner match is on Sunday, the bulk of the action in the EPL comes on Saturday. Tottenham, just a point off leaders Manchester City, start the action by travelling away to Bournemouth, who are coming off a massive 6-1 victory over Hull City last week. Arsenal, currently second and even on points with Spurs, welcome Middlesbrough as they seek to stake a claim to the top of the table.
The real meat of the action comes on Sunday, however, as Manchester City face Southampton to warm us up for the main event of the weekend. Chelsea and Manchester United have both started sluggishly this season, but each can turn their season around by claiming three points in London.
SATURDAY
Bournemouth vs. Tottenham
Arsenal vs. Middlesbrough
Leicester City vs. Crystal Palace
West Ham vs. Sunderland
Hull City vs. Stoke City
Swansea City vs. Watford
Burnley vs. Everton
Liverpool vs. West Brom
SUNDAY
Manchester City vs. Southampton
Chelsea vs. Manchester United
SPANISH PRIMERA DIVISION
Osasuna and Real Betis welcome back the Spanish Primera Division on Friday to set the stage for the remaining matches of the weekend.
Barcelona are the only giants in action on a short Saturday as they visit bottom-half Valencia as they hope to keep pace just two points off the pair of Madrid teams. Real Sociedad and Alaves meet in a surprising top-half of the table match as well on Saturday.
Sunday features the big match of the weekend. While Real Madrid take on Athletic Bilbao at the end of the day on Sunday, the must-watch match comes earlier in the day courtesy of the other Madrid team. Atletico Madrid will feature on the road against Sevilla in a 1 vs. 3 match that'll go a long way to determining the shape of the top four at the end of the weekend. Should either slip, the door opens for Barcelona to thrust themselves back into the race.
FRIDAY
SATURDAY
Espanyol vs. Eibar
Valencia vs. Barcelona
Real Sociedad vs. Alaves
Granada vs. Sporting
SUNDAY
Celta Vigo vs. Deportivo
Sevilla vs. Atletico Madrid
Villarreal vs. Las Palmas
Malaga vs. Leganes
Real Madrid vs. Athletic Bilbao
GERMAN BUNDESLIGA
Hamburg open the weekend seeking their first win of the season against mid-table Eintracht Frankfurt. The hosts sit on just two points through seven matches and have scored the fewest goals in the league so far (2).
Saturday contains the match of the weekend in the Bundesliga, with Champions League teams Bayern Munich and Borussia Monchengladbach meeting after some midweek group stage action saw both teams emerge victorious. FC Koln and Hertha Berlin make their case for match of the weekend as well in a top four clash, with both teams combining for just a single loss this year through fourteen combined matches.
Sunday closes the weekend as the shocking RB Leipzig aim to continue their first Bundesliga campaign's success, currently sitting in third place as they face bottom-half Werder Bremen. Schalke 04 finally have a win this season and want to double their fortune with another as they take on Mainz 05 to close the weekend.
FRIDAY
SATURDAY
Darmstadt 98 vs. Wolfsburg
Ingolstadt vs. Borussia Dortmund
Bayer Leverkusen vs. Hoffenheim
Hertha BSC vs. FC Koln
SC Freiburg vs. FC Augsburg
Bayern Munich vs. Borussia Monchengladbach
SUNDAY
RB Leipzig vs. Werder Bremen
Schalke 04 vs. Mainz 05
ITALIAN SERIE A
Serie A fans won't have to wait long for their biggest match of the weekend. Sampdoria and Genoa open the weekend on Saturday as the appetizer to the main course, as Milan and Juventus battle just afterwards in a huge top three battle.
Sunday contains the bulk of the action, as Roma seek to keep pace with both Milan and Juventus when they take on Palermo. Torino also looks to keep its grip on a top four place as they take on Laio in a top-six showdown of their own.
SATURDAY
Sampdoria vs. Genoa
Milan vs. Juventus
SUNDAY
Udinese vs. Pescara
Cagliari vs. Fiorentina
Torino vs. Lazio
Atalanta vs. Inter
Empoli vs. Chievo
Crotone vs. Napoli
Bologna vs. Sassuolo
Roma vs. Palermo
FRENCH LIGUE 1
Monaco open the weekend in third place, even on points with Paris Saint-Germain and four points back of leaders OGC Nice. They'll seek to stay in the chase with a match against bottom-half Montpellier on Friday to start proceedings.
Saturday features a strong top-half match between Lyon and Guingamp to open the day, while another top-half match between fourth-place Toulouse and Angers follows later in the day.
Sunday sees the return of leaders OGC Nice as they visit FC Metz to try and pad their four point lead. The main action of the weekend closes the schedule for Ligue 1, as Paris Saint-Germain face off with Marseille in a match of historical French powers.
FRIDAY
SATURDAY
Lyon vs. Guingamp
Bordeaux vs. Nancy
Angers vs. Toulouse
Lille vs. Bastia
Nantes vs. Rennes
Dijon FCO vs. Lorient
SUNDAY
Caen vs. ASSE
Metz vs. OGC Nice
Paris Saint-Germain vs. Marseille